March 15, 2011 10:13 am | Category:
Weather
So the way I see it, the start of the NCAA tourney and the  move to daylight saving time is the start of spring.  While that doesn't mean we will not get some great powder from now until the end of the ski season, it does signal a change.  Greater sun angle, more hours of daylight and a retreat northward of the polar jet all mean warmer temps, messier storms and less powder.  Of course, it also means stable snowpacks, sunny warm days out in the mountains and best of all: CORN!!  All awesome in their own right.  In fact, I'm of the personal belief that a good spring day of stable corn skiing can rival even the best of powder days.  (Well- maybe not these powder days…but many of the rest of them).
Spring also marks a change in my weather forecasting.  Tracking storms and storm threats day in day out is tiring. From Mid-October I've been watching every model run, every day, at multiple resolutions.  Starting at 5:00 I'd be on the computer tracking the developments. Where's the jet stream? Where's that upper level energy? How cold did it get last night? What's the RH at surface levels? Winds? Upstream temp soundings?  All of it just to make sure I didn't lead you astray.  Its not that I wanted to be right, it's that I wanted to be valuable and trusted.  The fact that hundreds of you check in EVERY time there is a storm blows my mind.  Just a few years ago, all of this was just a bunch of emails fired off to CouldBeBuggy. Now it's our thing- you (the readers) and me.  It's awesome.  And as winter winds down I deeply deeply thank you for your readership and support.  I hope you all enjoyed the snows I tried to place you in and had a safe and happy season.  Now, as I said, winter weather forecasting is tiring. I need a break sometimes. But I get that great skiing is still to be had. So what do to?
Well here's what I'm going to do.  First I'm going to keep tweeting out the "Lionelhutz Daily Weather Update" which you can get if you follow me on twitter.  That will, in 140 characters, cover the basic needs for the day. Temps, winds, precip.  Second, I'll update here twice a week. Once early in the week and once before the weekend quickly outlining the basic expected weather conditions.  Third, if there is a big storm in the works, I'll go full bore. Like a moth to flame, I can't resist cyclogensis and orographic snows.  So that's that. 
Now- let's look at the wx for the next few days.
Today, tuesday will be a great day. Temps in the 30s with light winds and plenty of sun means get out there.  Clouds increase overnight with snows building in as an area of low pressure moves n/e thru NYC.  Upper elevations stay snow wednesday as lower elevations mix with some rain.  Amounts light to the north with a strip of heavier 6-7 inches across the highest terrain of the catskills and So. VT on into the whites.  Weather turns sunny and warmer on Thrusday with highs in the upper 30s to low 40s.  Friday will see another round of elevation dependent light mixed precip.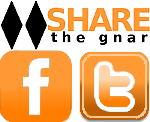 Tags:
adirondack weather
,
corn skiing
,
Corn Snow
,
Green Mountain Upslope snow
,
high peaks weather forecast
,
lake placid weather forecast
,
lionelhutz ski forecast
,
mt. washington weather forecast
,
new england ski forecast
,
new england ski weather
,
northeast ski forecast
,
ski forecast
,
Spring Skiing
,
spring weather forecsat
,
Upslope snow
,
Vermont Ski Forecast
,
Vermont Ski Weather
,
vermont weather forecast
15 Comments
Please consider visiting our sponsors.
Leave a Reply