A Day Fit for Kings
March 12, 2010
The first clue that this was not the Wasatch, nor Tuckerman: there had been some wind out of the NW through here recently.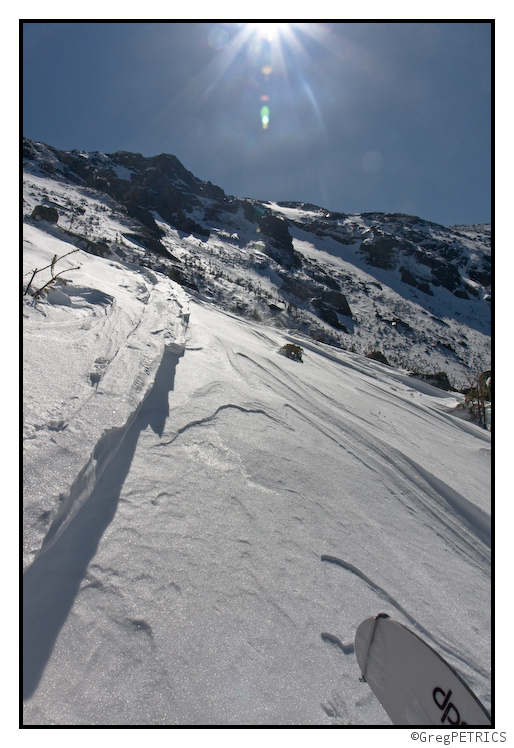 As we climbed, Greg and I noticed a beautiful line off to the side of the skintrack. Winding its way down through a narrow slot in improbably balanced rocks, this line had it all – alpine scenery, rad steepness, and all the silliness that a 200 foot line that is only skiable when the wind blows from the wrong direction can have. Naturally we skied it. Here's the view from the top.



(Click here to have get a bigger view.)
Greg about to drop in for the maybe-FD, wrestling with his inner demons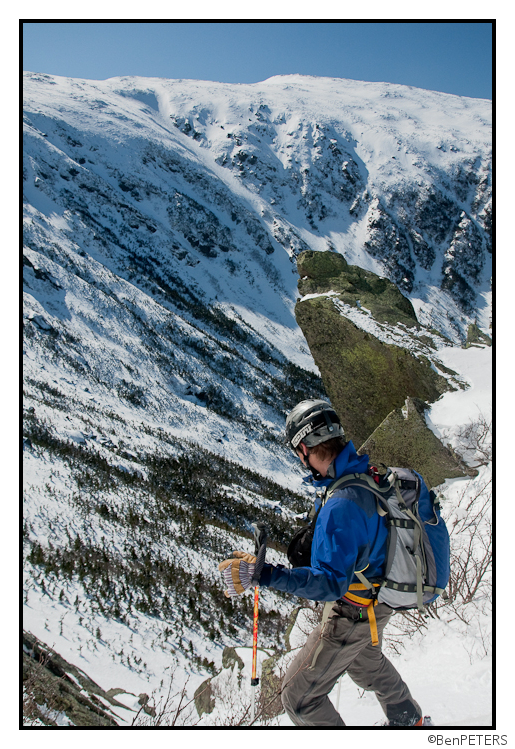 Call it the Petrics-Peters Cooler. Soon to be the most sought after line in the entire Presidential Range.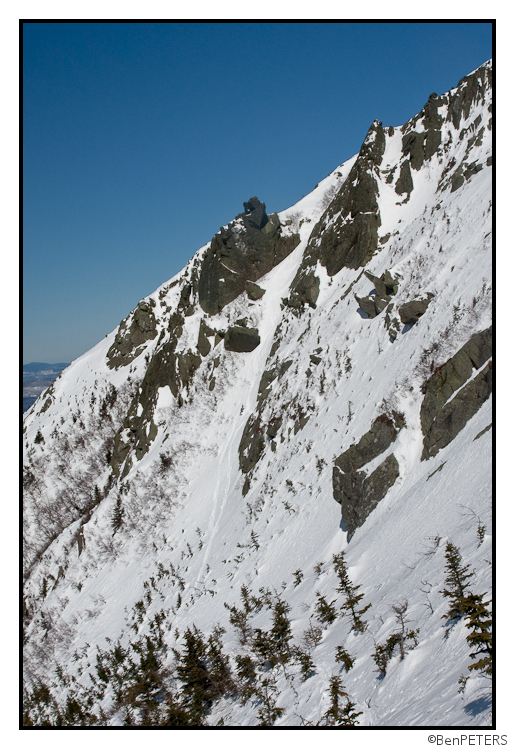 Another possible name: The Guillotine. I narrowly avoided losing my head.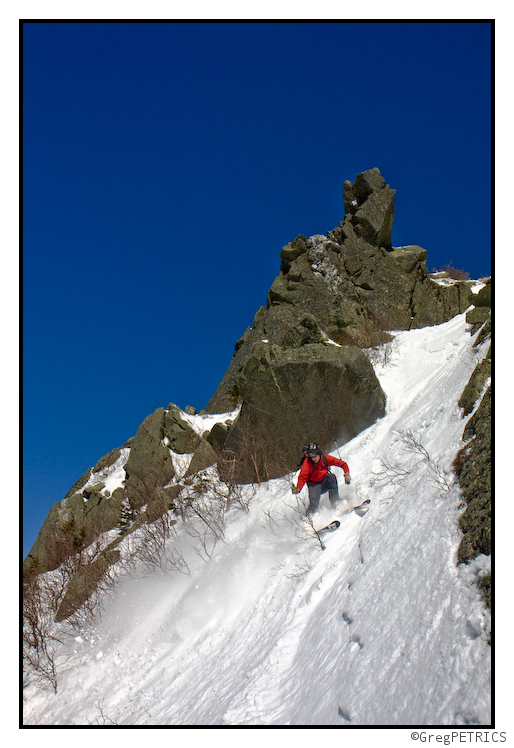 ---
Read about the author:
Ben
---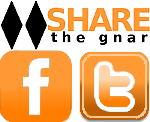 28 Comments
Please consider visiting our sponsors.
Leave a Reply