A Trifecta
March 8, 2010
The curmudgeon didn't care how good the day was, and wanted to go home.

I was just psyched to have had a classic ski day in a truly classic location. I can't say I miss the days of schussing down the icy pistes of the mountain visible top center.

Vermont. (wink)
With New York and New Hampshire down, only Vermont remained. We have been almost everywhere in this great state that skiing can be found, but we managed to find one place none of us had ever been before: every Vermonter's favorite rock pile ;)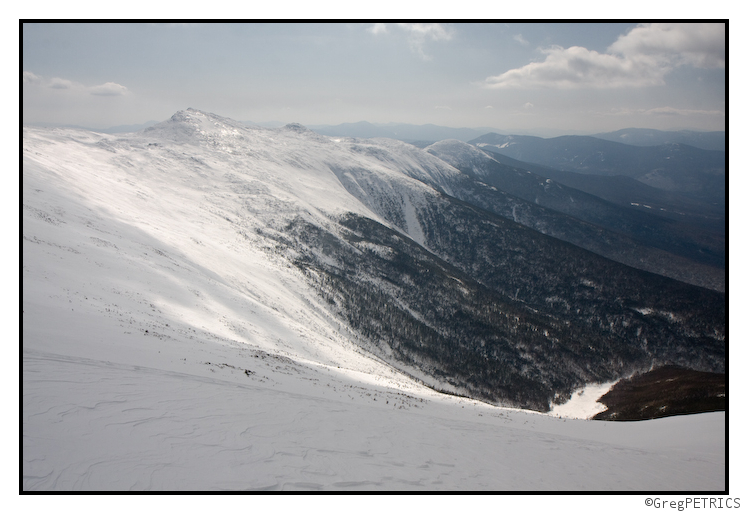 At the trailhead however we saw a hilarious, yet disappointing sign. I couldn't help but laugh at the fact that author must have never heard the classic joke: How can you tell when it's spring on the rock pile?…. the license plates turn green! (apologies to Rog). Oh well: at least this sign was in Vermont and not New Hampshire where the State Motto is "Live Free or Die"; the sign would have been just completely ironic and laughable over there…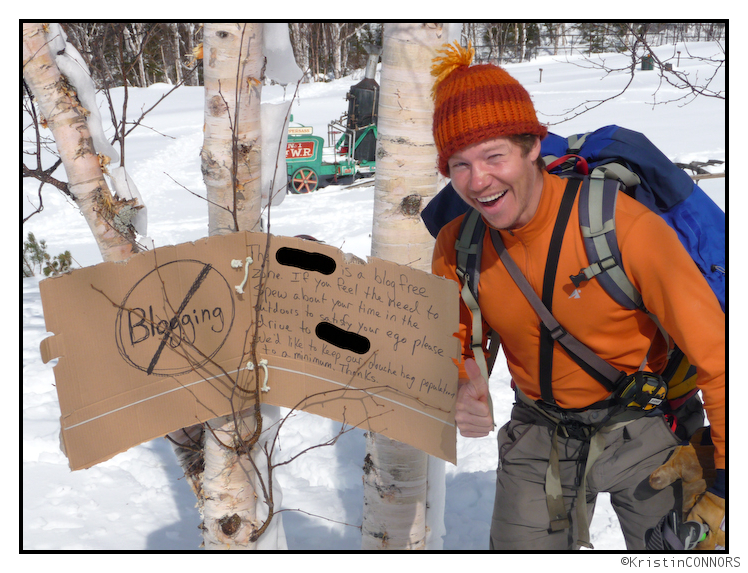 Vermont's most famous railroad.



(Bigger view available here if your desktop needs some pimpin'-out)
After we made our way to the top, KC traversed into the ether.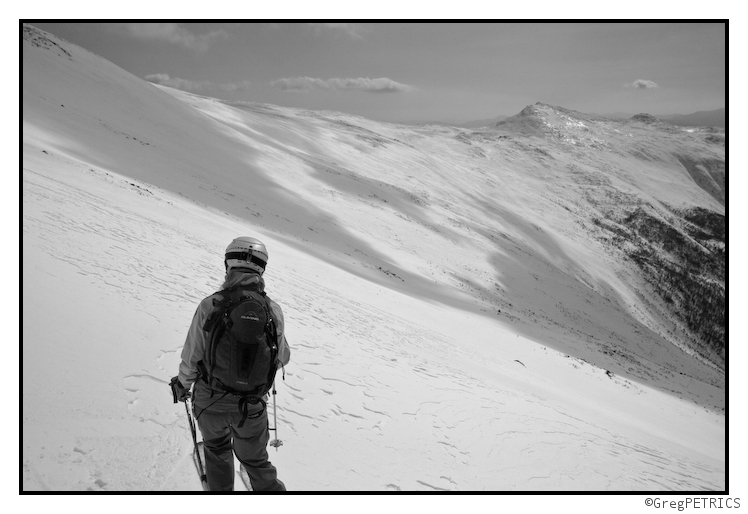 ---
Read about the author:
Greg
---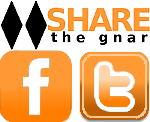 5 Comments
Please consider visiting our sponsors.
Leave a Reply