Cannon 4/28-29
April 30, 2010
The snow wasn't deep just in VT.
Wednesday afternoon there were tons of people out hiking.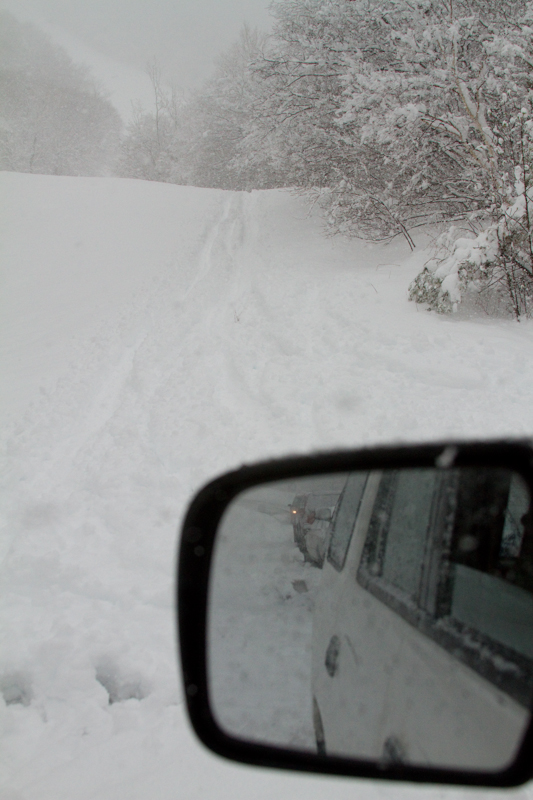 I met a random telemarker James and he let me take his picture. Our skis were way too narrow and the upper trails were not steep enough.
Things got better down low where the pitch increased.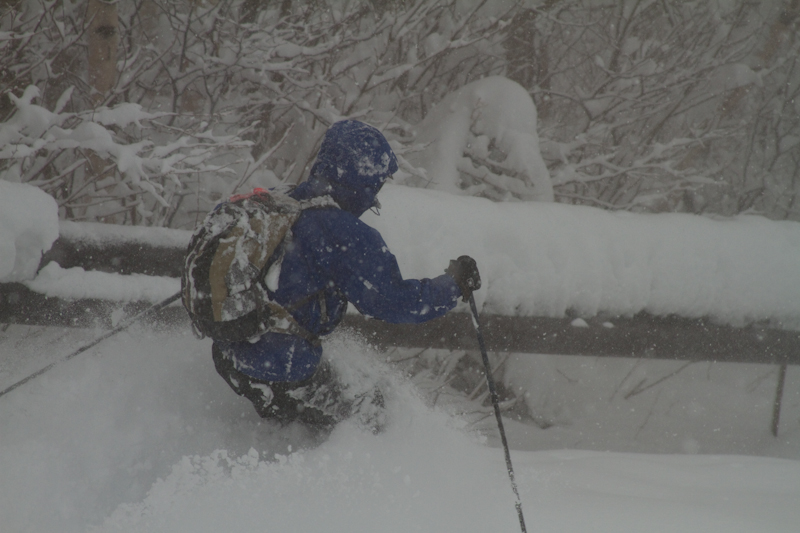 I returned the next morning with a friend from the "good old days" Steve, and the right skis: my Praxis Powders. I had already put the storage wax on them and never Imagined I would need them before next winter. The weather was kind enough to go blue on us and I was forced to ski bluebird pow the day before my birthday, at the end of April.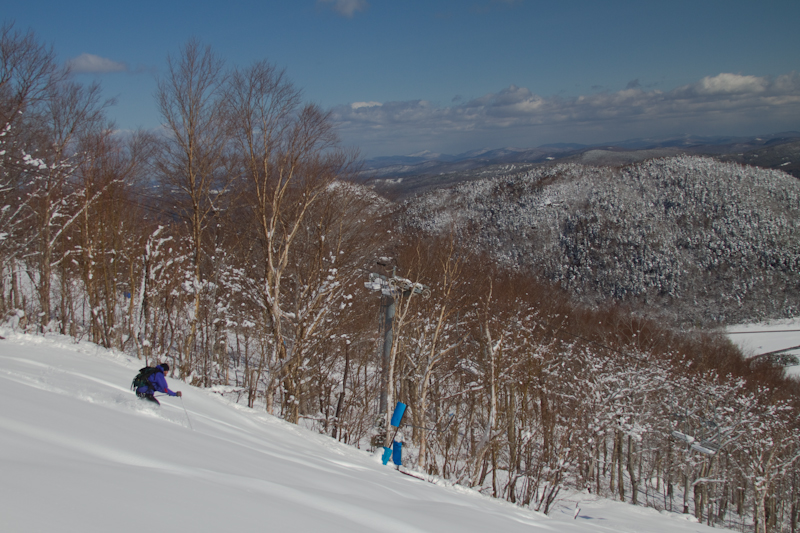 I love the views Cannon has to offer. Reminds me a little of Le Massif.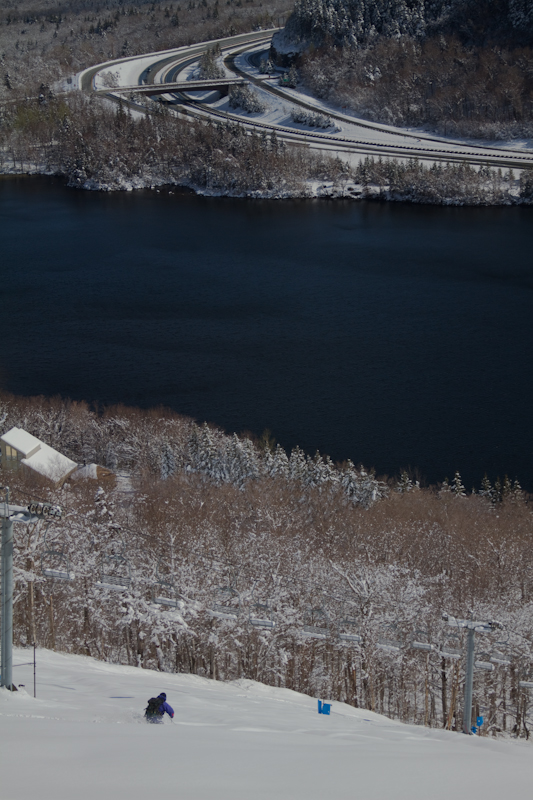 Steve wishing he was no Praxis too.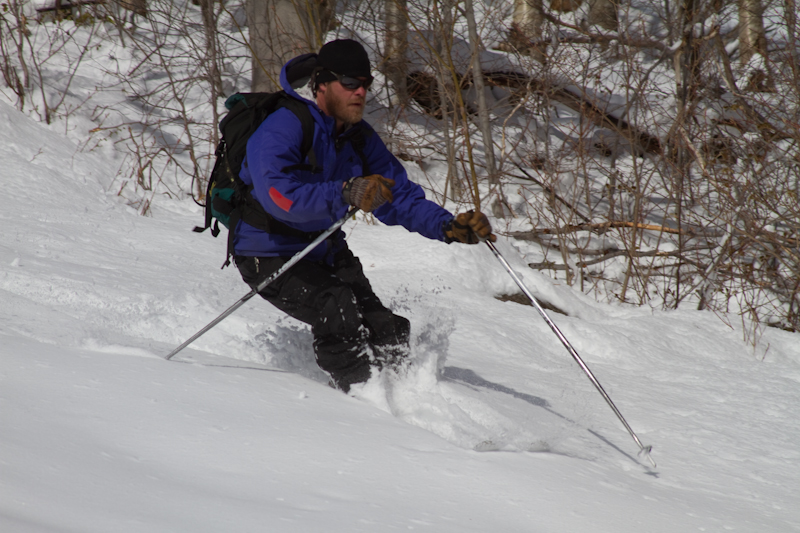 This is where we didn't ski. Two trails over there was plenty of fresh to be had, 4 trails over it was untracked.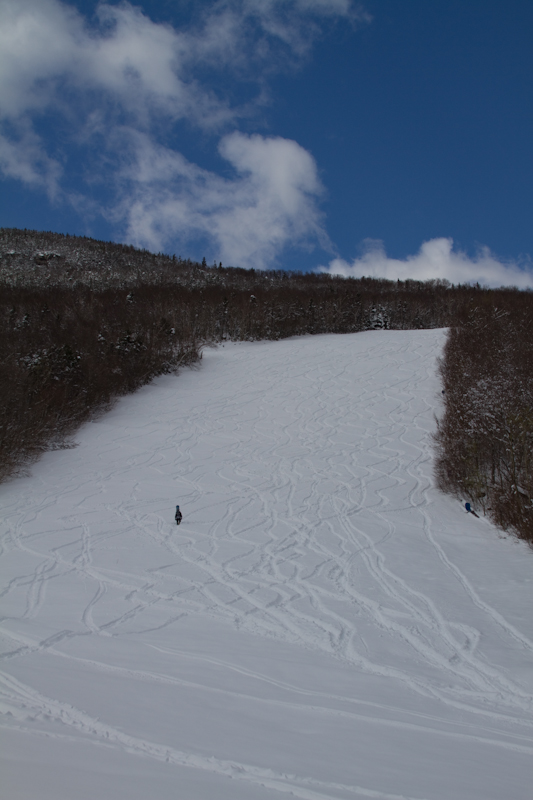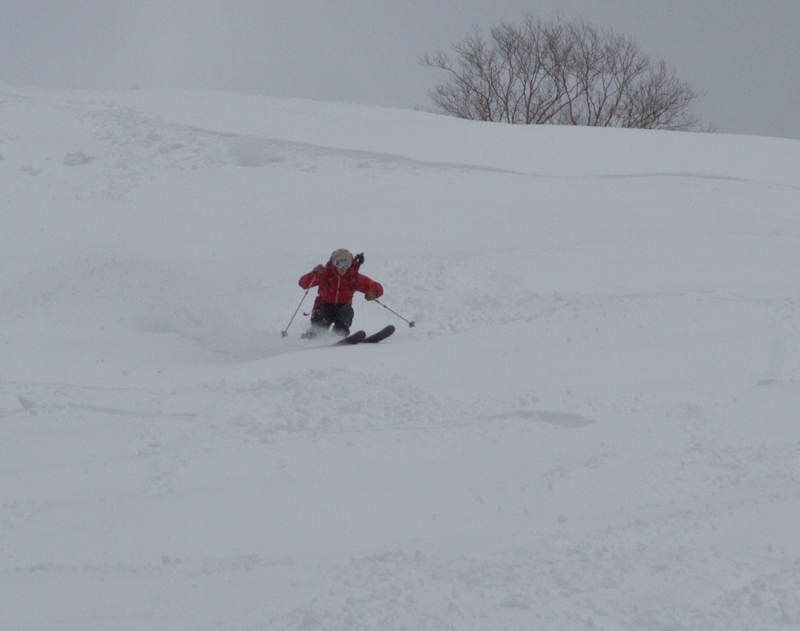 Airing pillows into dense powder reminded me of Gulmarg.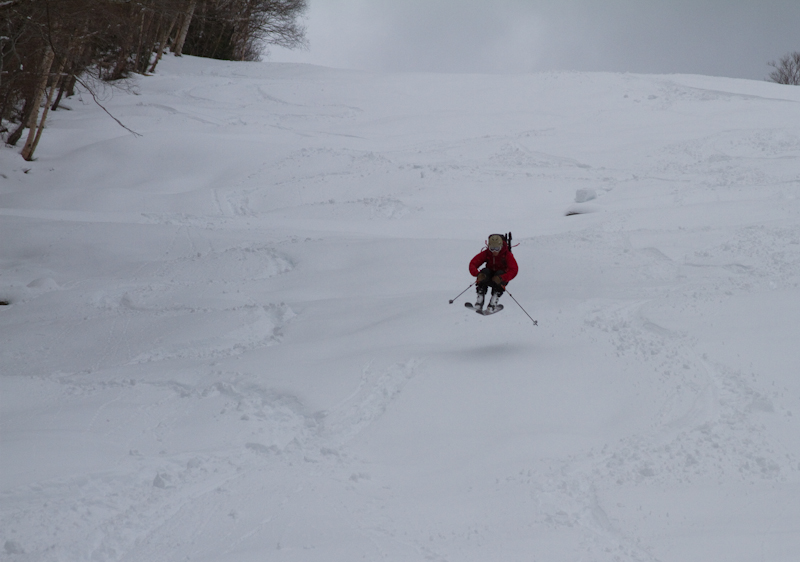 Happy Birthday to Me!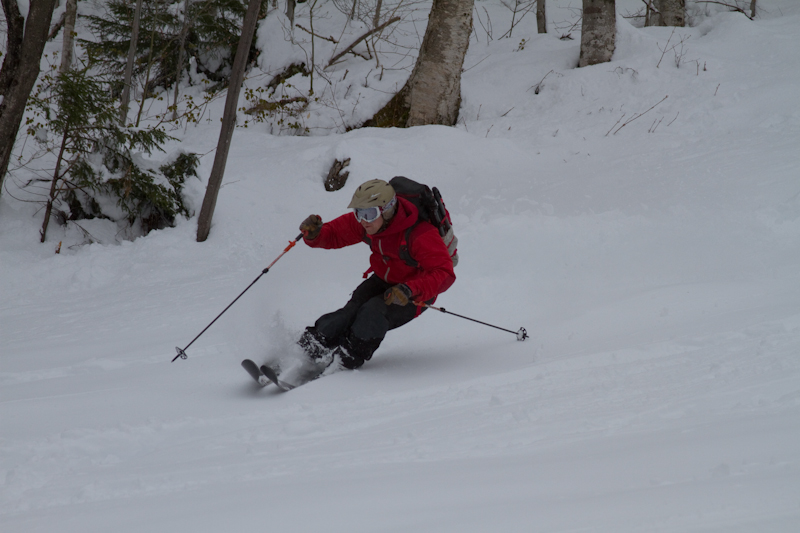 ---
Read about the author:
Allen
---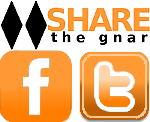 5 Comments
Please consider visiting our sponsors.
Leave a Reply