Caw Caw – 5400 ft of Corn on the Squak Glacier
July 11, 2010
Brian, with the Twin Sisters range in the background: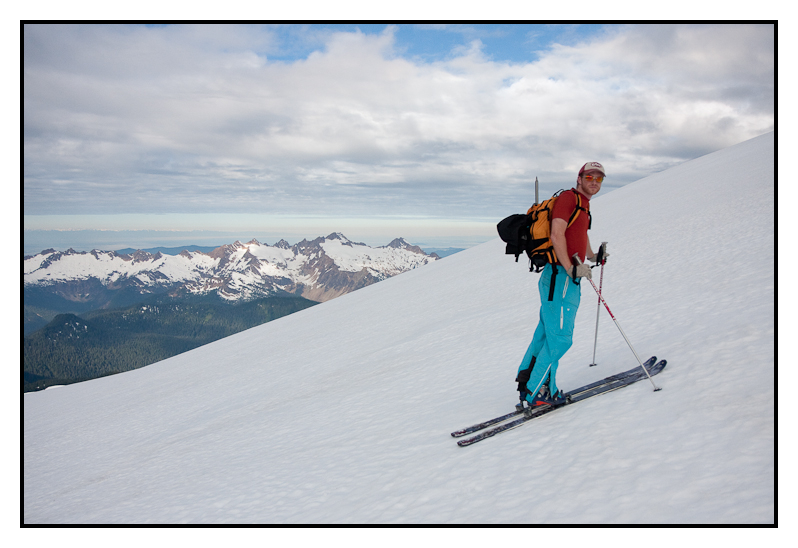 The Sisters are holding snow surprisingly well, especially considering their low elevation.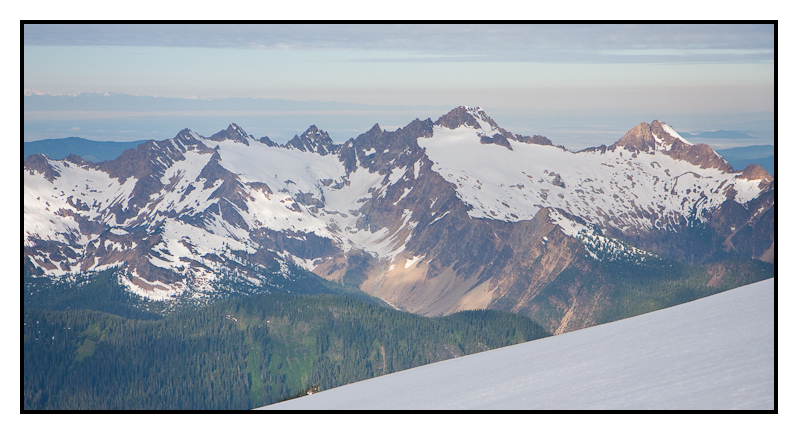 Yeah, that's right, we saw a rainbow.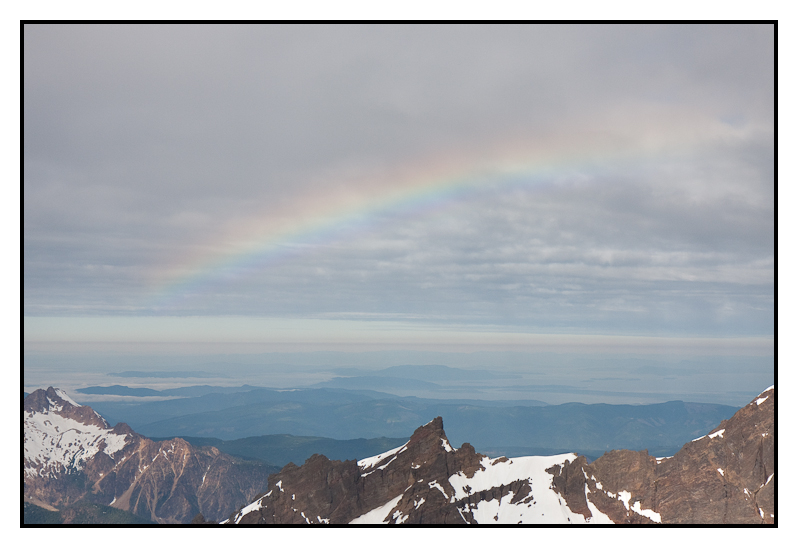 Skiing on volcanoes isn't all beautiful sunrises, rainbows, and corn; you have to earn these turns. Brian nearing the crater: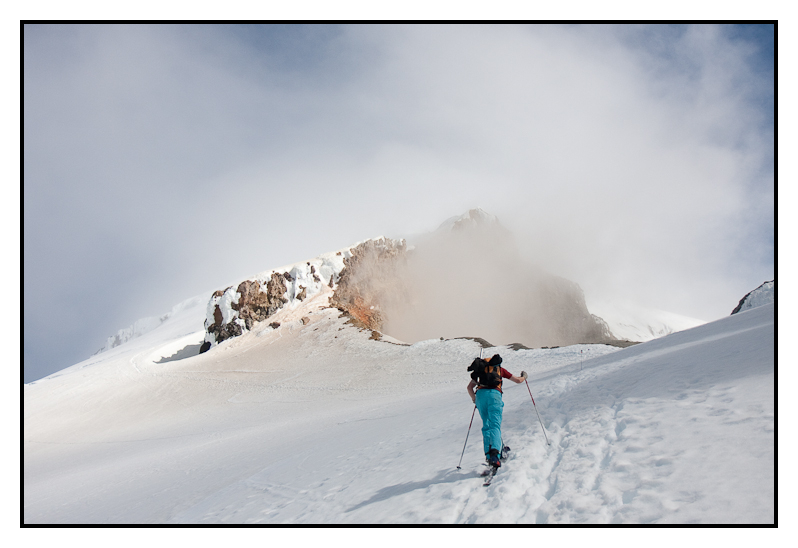 Every time I look into one of these volcano craters I find myself wishing they were filled with lava like in Hawaii. Oh well, can't have it all…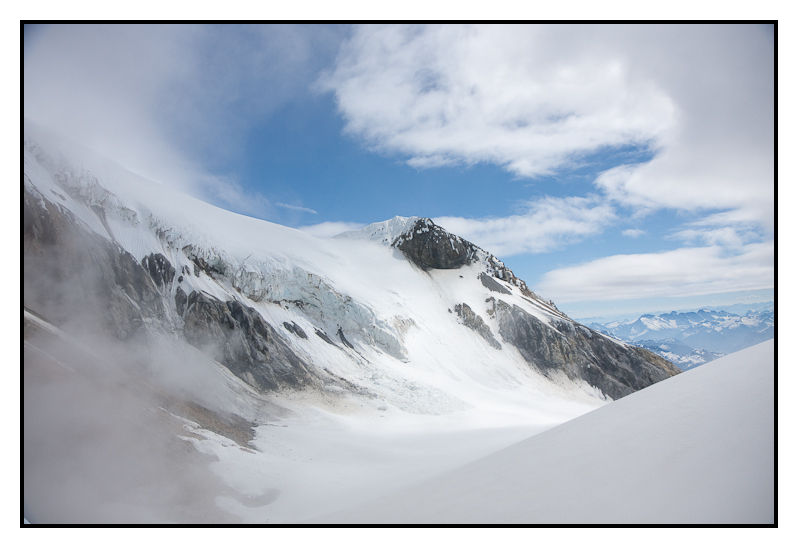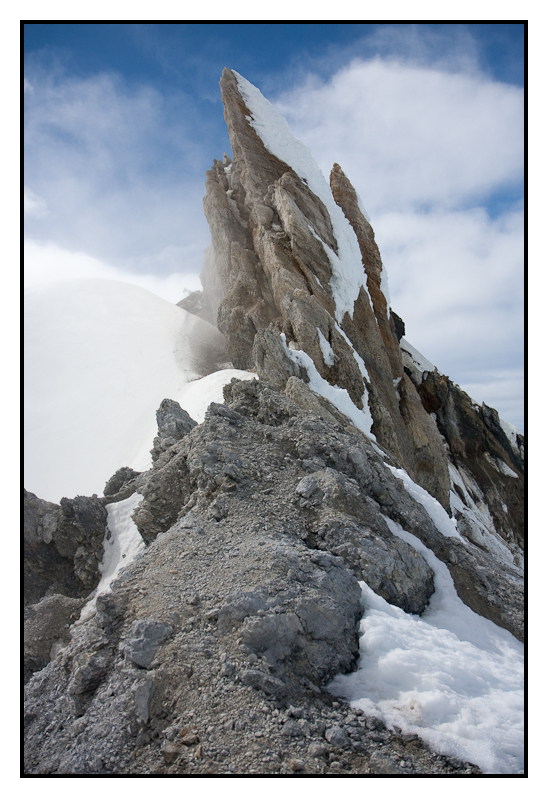 As we neared the summit, the snow became dangerously rotten (it had been getting worse as we climbed), a cloud settled onto the top, and we began to fear the biggest hazard on the mountain that day: the 11(!) man rope team.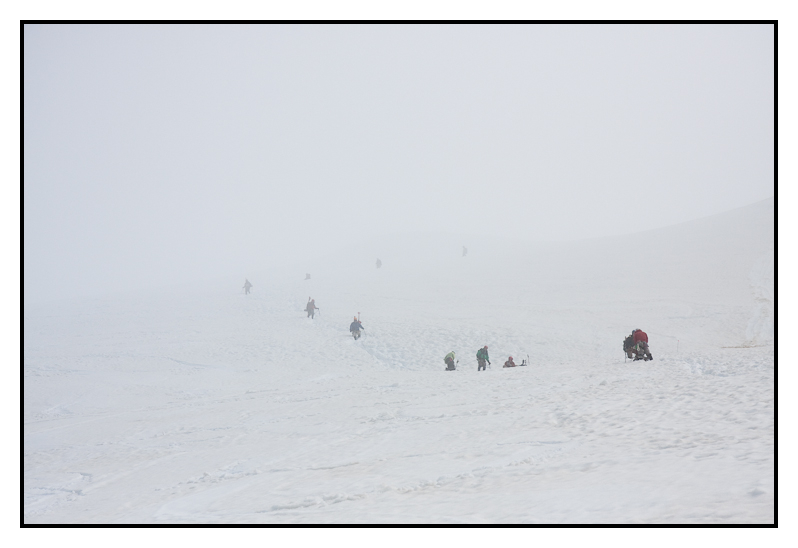 ---
Read about the author:
Sam
---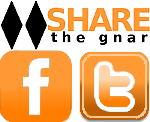 6 Comments
Please consider visiting our sponsors.
Leave a Reply