Caw Caw – 5400 ft of Corn on the Squak Glacier
July 11, 2010
The rope team continued to make their way down, and we decided to drop so as to stay ahead of them and out of the way. When the bad snow, clouds, and sketchy climbers were all taken into account, it was pretty easy for us to pass up the summit, .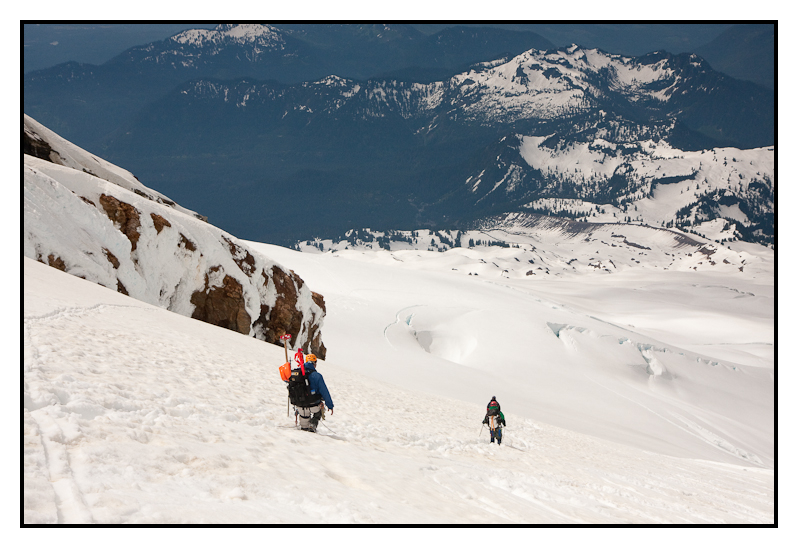 The fun part: going down.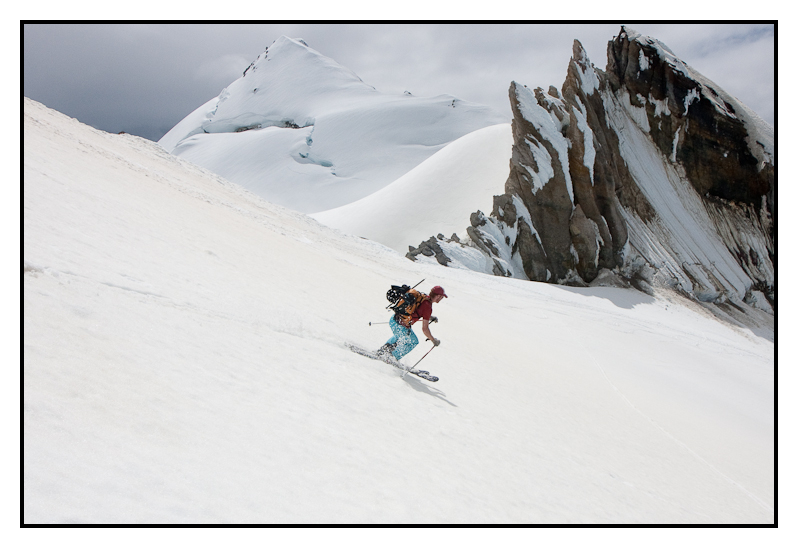 Yup, we were skiing down to treeline all the way below: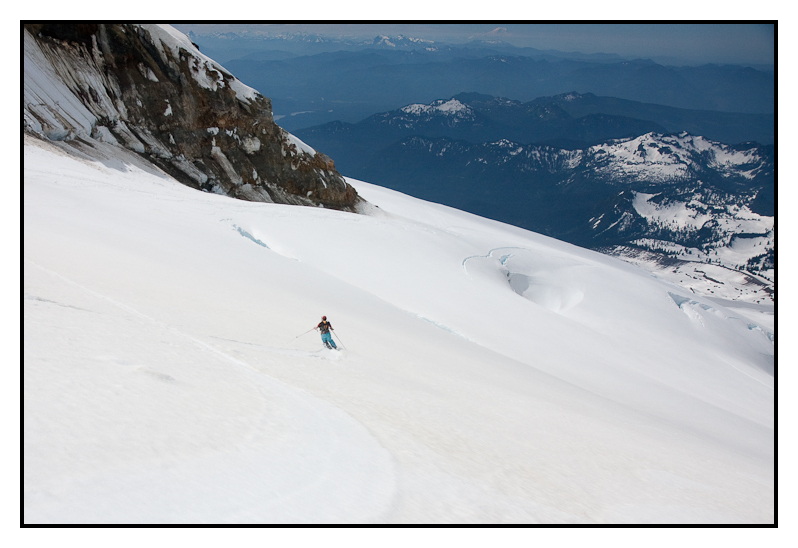 Brian skiing with the line of ants behind: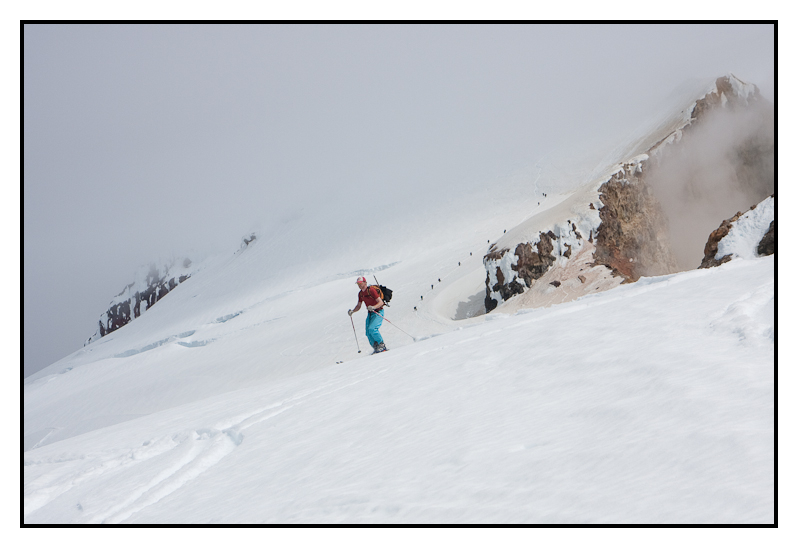 The snow was not bad at all:

I handed the camera off for one pitch. This corn was DEEP: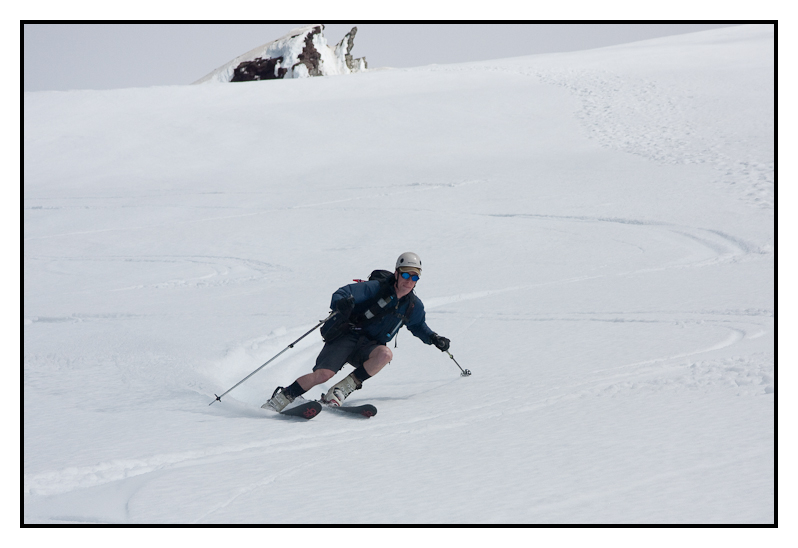 After taking a few rounds of photos up high, we skied the bulk of the descent in one huge leg-numbing push. Before we knew it, we were back at the car. All in all, it was a pretty quick day: we made it to about 9900ft, skied roughly 5400 feet of corn, and almost got back to the car in time to watch the World Cup.
---
Read about the author:
Sam
---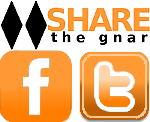 6 Comments
Please consider visiting our sponsors.
Leave a Reply