Circumnavigation of Adams IV (or: 8K Vert Day!)
April 5, 2010
In running this website and going on ski trips, it's tempting to continually try to outdo yourself. You might start to think that the next trip always needs to be bigger, better and more significant than the last. While the personal ambition to do more in the mountains is good to keep one from getting bored, it can't be the only driving force. Sometimes, despite one's eagerness to find that gnar line that no one else is even thinking about, you must content yourself with a good old fashioned corn snow harvest on a well known route. Sometimes, despite a long day of skinning, the most you can claim is 8,000 vertical feet–a number well short of the local benchmark of 10,000 feet (also see here). Sometimes, despite wanting to find a storyline that will add a narrative to the trip, the most significant thing you did was circumnavigate Mt. Adams IV–so long as you don't actually count Jefferson Ravine. But these compromises clarify for me what skiing is really about: skiing. No story, list, benchmark, location, or number can play substitute to a great descent on great snow.
Allen's Video:

To make what is becoming a long story short, we poked around the general vicinity of Mt. Adams IV a little while ago hoping to ski these three lines,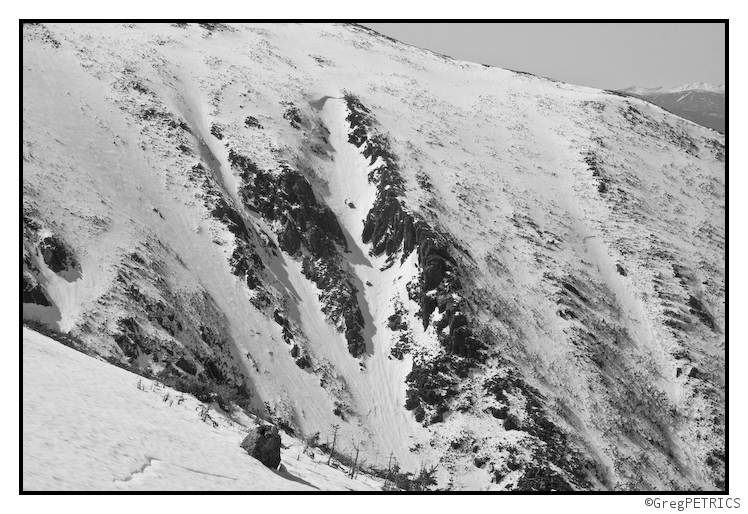 …and whatever else we found along the way.
Allen was back from his trip to India, and was eager to ski his home hills. While the skiing on his trip was incredible, one piece of information he relayed to me was extremely interesting: New England has far better corn than India. As I understand it, the latitude of the Himalayas is so low that unless you're skiing freshies, the snow is either locked up in the shade, or else the sun bakes it into deep slush. Luckily this is a problem which we don't always have around here. Indeed, our latitude in the mid 40s tends to cook the snow just right this time of year.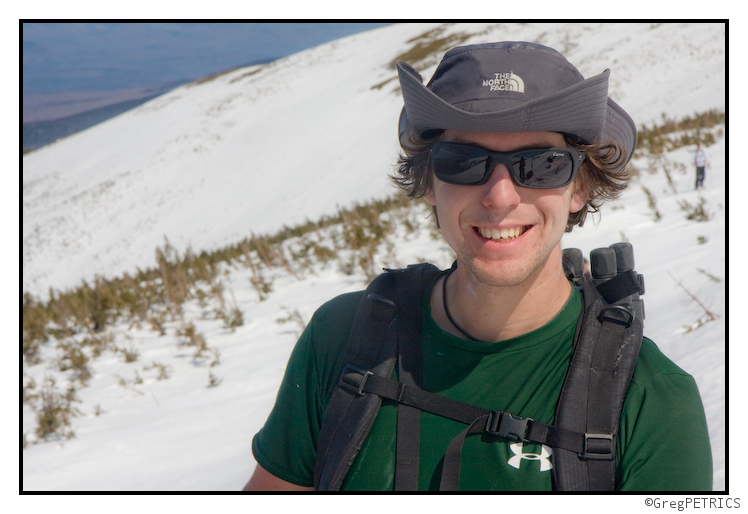 In addition to Allen's company, some of the usual players joined as well.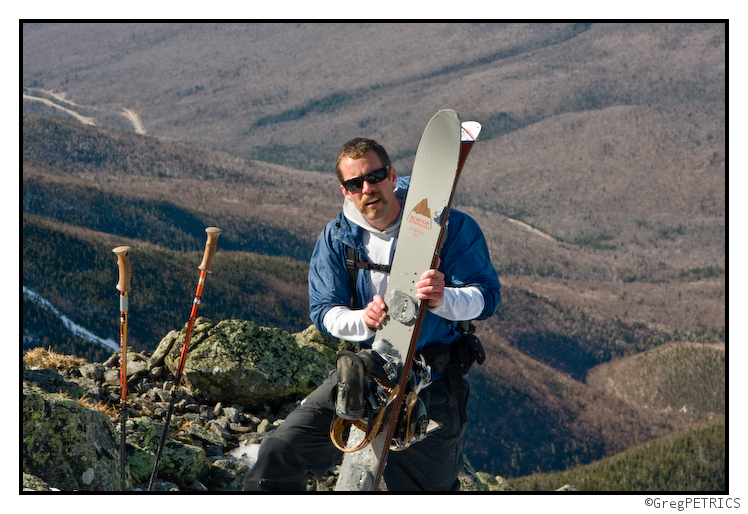 Finally BK (not Burger King) partook as well.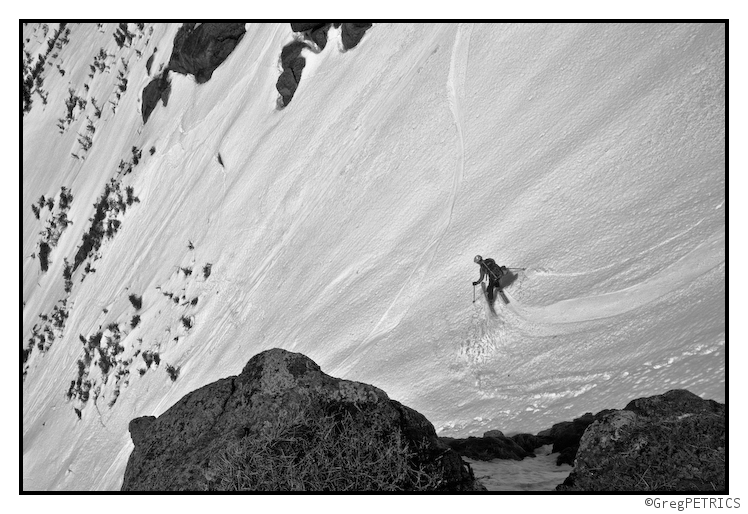 ---
Read about the author:
Greg
---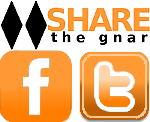 29 Comments
Please consider visiting our sponsors.
Leave a Reply