(Roadside) Katahdin Coolers?
March 21, 2010
As those of you who have been paying attention to the site recently (or who have been outside on the snow) are aware, northern New England has been enjoying an incredible "spring preview." With the angle of the sun rising ever higher, longer days, and a relentless stretch of high pressure, the snow warmed up, simmered to perfection, and came out of the wok just right for a weekend of schralpage. This trip report is about the end of this "spring preview"… before winter perhaps (hopefully) puts on a grand finale.
The plan was a bit hair-brained. We would head out for that mighty (almost) mile-high mountain towering above the swamps of Maine: The Katahdin. We would travel light, stay awake, and keep moving for our entire visit to the park. We would try to enjoy as much of the warm temps and corn snow as humanely possible. We planned to take advantage of the recently relaxed regulations, and just show up at the gate and tell any curious rangers that we would dig snow caves should we need to spend an emergency night out. Despite our carefully laid plans however, in the time-honored FamousInternetSkiers.com tradition of getting lost on our way to well known backcountry skiing destinations, warning flags started popping up suggesting that we were off course. The first was easy to decipher: the usual 8 hour drive from Mid Vermont to Millinocket, only took 7.33330 (repeating-of-course). The second flag however was truly obfuscating: We arrived at the trailhead and were surprised to be the only car in the lot on a beautiful spring weekend morning! Well, even if this maybe isn't Katahdin, at least we won't be dealing with any crowds like those found on Mount Washington or–gasp–the ski resorts.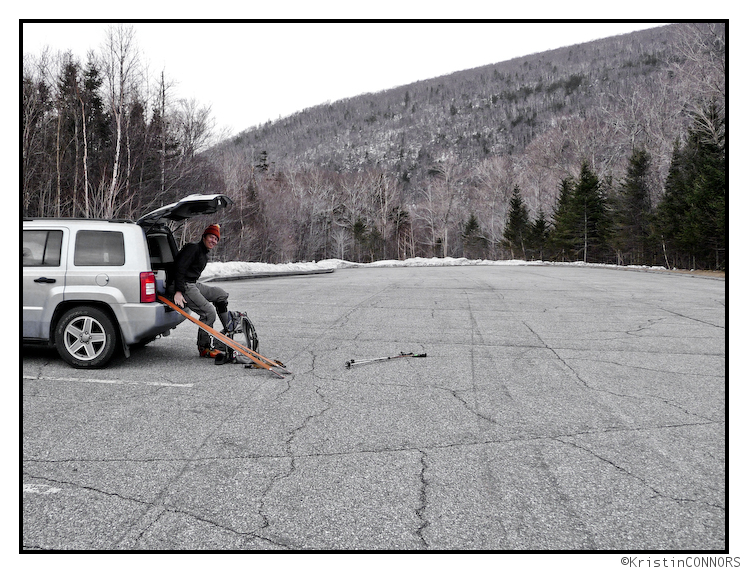 As we got on trail, I was expecting at least 10 miles of rolling terrain before gaining any elevation. However, to my surprise, we instantly started ascending at a comfortable and skin-able grade. I wondered if we somehow managed to find a special winter parking lot which no one else knew about and which let us skip the dreaded 13 mile approach. Indeed, it seemed like in just a few thousand meters, we would be standing atop the peak! Our approach couldn't have been any more than (60/(25)1/2)1/2 times 2 divided by the square root of 3 miles. The solitude was much appreciated, if not a bit bizarre. After only an hour of skinning we gained our first view of what I assume was the fabled Baxter Peak. Or maybe that's Hamlin?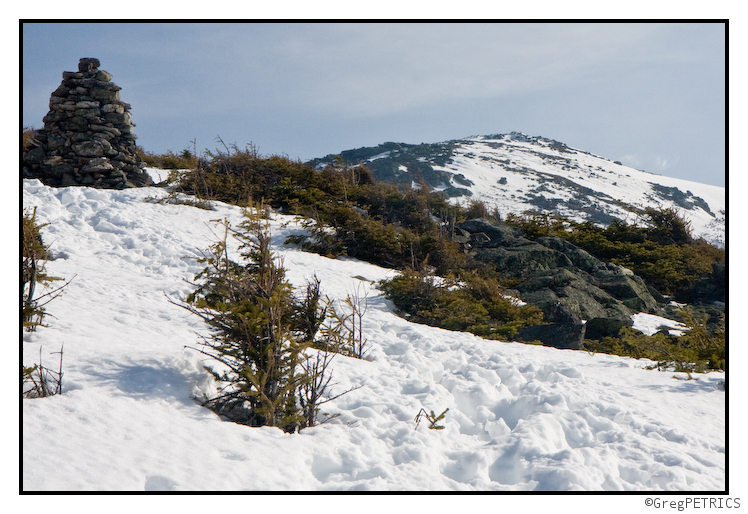 That must be Chimney Pond. Not quite as grand as I saw online. Maybe I should do some more research and legwork for my ski trips before heading out into the backcountry.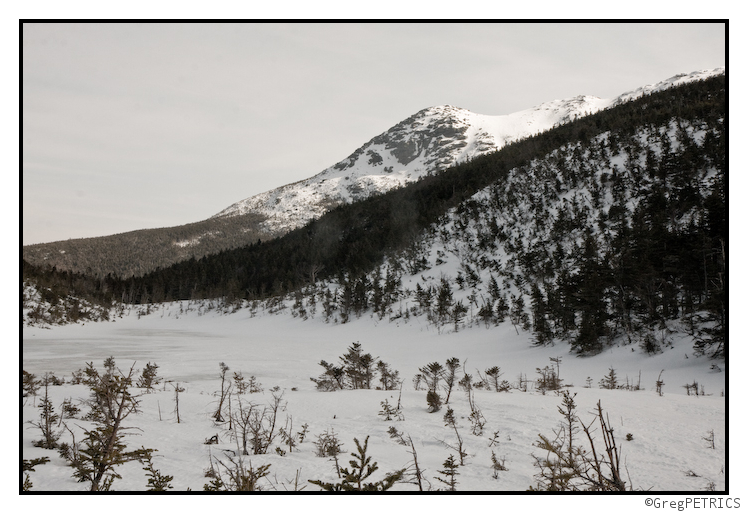 And those must be the Katahdin's fabled coolers full of beer–I mean "knife edge" couloirs full of snow everyone talks about.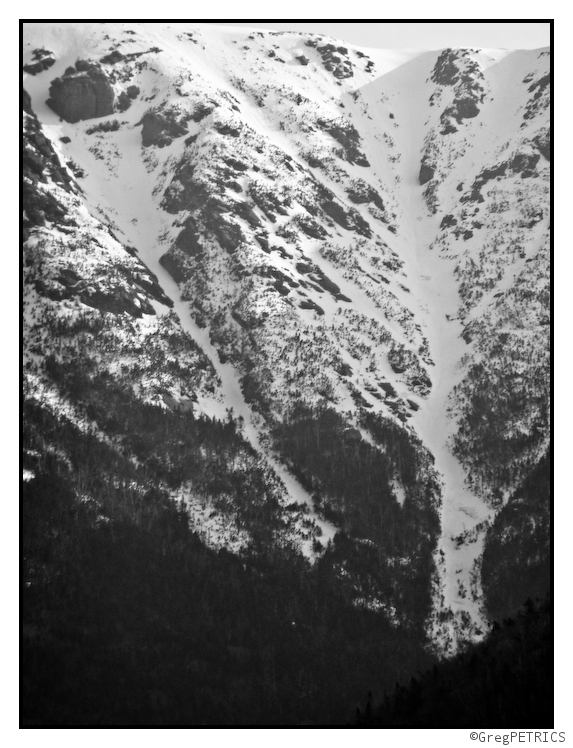 At this point a ranger approached us. Thinking quick, I realized we hadn't checked in, and I assumed we were about to get yelled at. It turned out the ranger's name was Cinilla (like Cinnamon and Vanilla?), and she wanted a bite of my toaster pastry.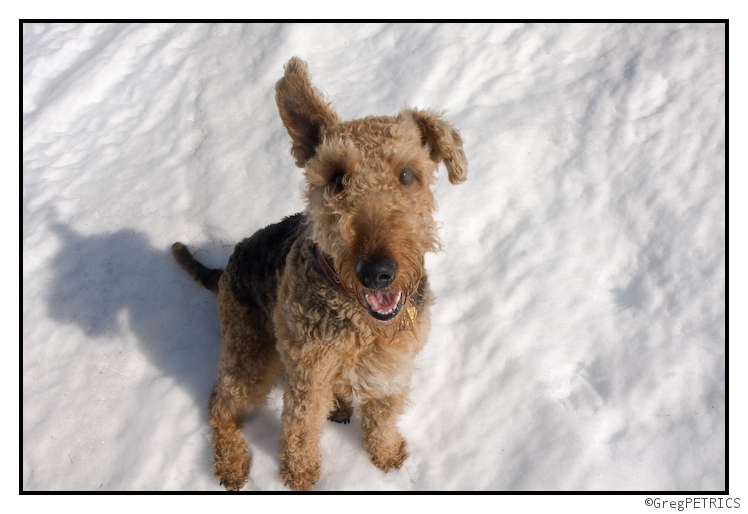 ---
Read about the author:
Greg
---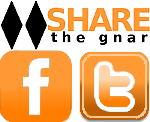 26 Comments
Please consider visiting our sponsors.
Leave a Reply