Coleman Headwall FAIL
June 23, 2010
The other day I got a phone call:
"Hey Sam, it's Drew Tabke, a friend and I are thinking of doing something on Baker tomorrow, you interested?"
"Sure, keep me posted"
A few hours later, I received a follow up phone call. Drew and his friend Reed, were going to drive up from Seattle that night and crash at my house, the following morning, we'd get rolling. At that point I had no real idea of what they'd planned on skiing, I kind of assumed they were talking about touring around the Mt. Baker ski area.
Soon after they arrived, around 11pm, they casually mentioned that we should probably get up around 3am so we'd have time to hike. I quickly concluded that we were going to do something a bit more ambitious the next day. I was able to get a fitful two hours of sleep before my alarm woke us at 3am.
A long breakfast, followed by a bit of screwing around at the trailhead, and we were hiking by 5am. By 7am we'd reached snow-line and stared skinning. At 7:30 we encountered a problem: the thick cloud ceiling above us did not appear to be lifting or thinning as it was forecasted to. Ever since my last outing on Baker, I've been phobic of white out on glaciers.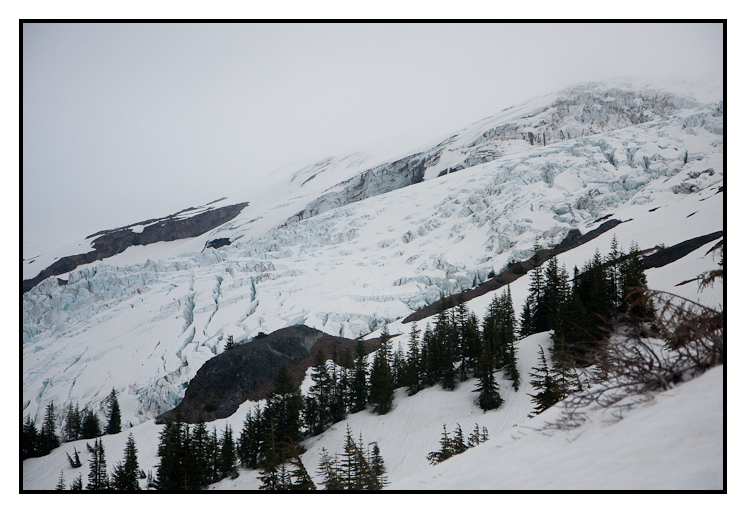 We really needed the clouds to lift, lest we get lost on the Coleman Glacier (pictured).
I was also told we'd want to get a good view of our line before heading up. My curiosity piqued, I finally asked: "Drew, what exactly are you planning to ski?"
"The Coleman Headwall", Drew replied.
With only the vaguest notion of what skiing the Coleman Headwall entailed, I shrugged and waited for the clouds to lift. From 7:30 until 9:30, we sat on a little spit of gravel passing time. Under dressed for hanging out in the wind with no sun, we traded places crouching in the entrance to a marmot hole to get out of the wind. When that finally proved boring, we played "hit the rock" for about an hour while telling stories. Finally, at 9:30, enough light was getting through that the upward movement seemed sane.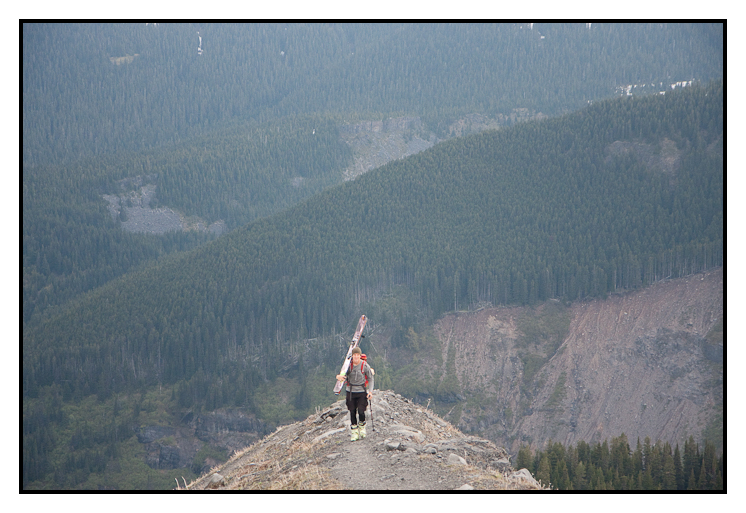 Drew approaches our hang out spot.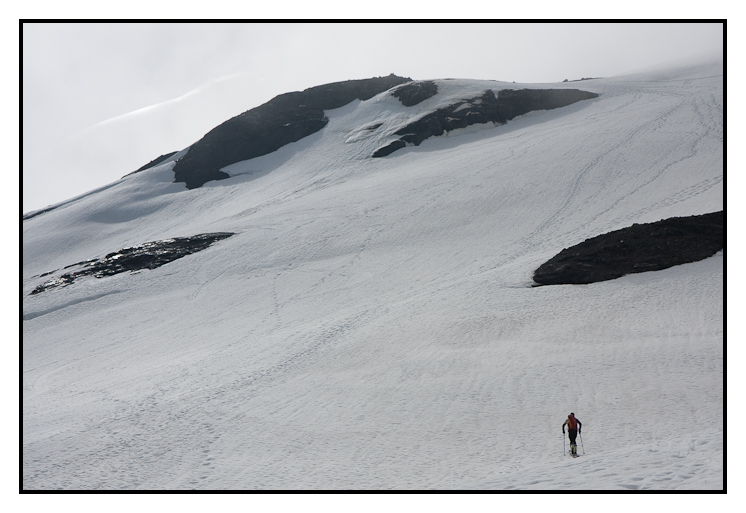 Drew, leading up to the thinning clouds. The shiny thing in the background is Baker's North Ridge.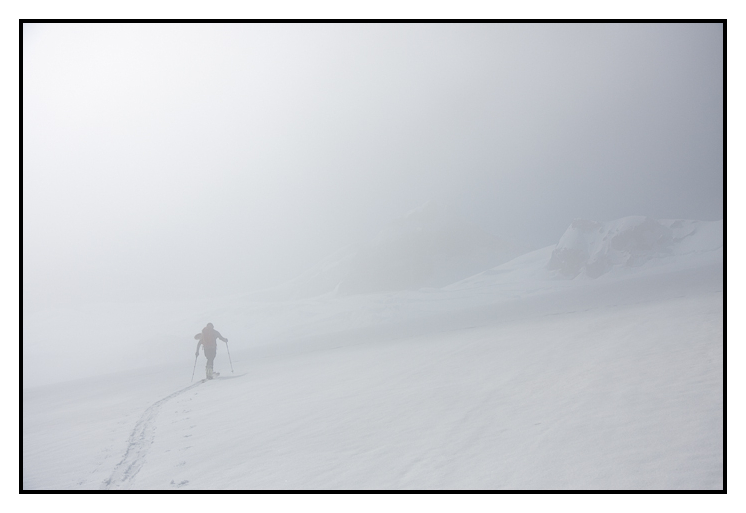 The clouds blew in and out, but the rocks visible in the background here indicated that the cloud layer was a thin one.
---
Read about the author:
Sam
---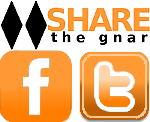 14 Comments
Please consider visiting our sponsors.
Leave a Reply