Coleman Headwall FAIL
June 23, 2010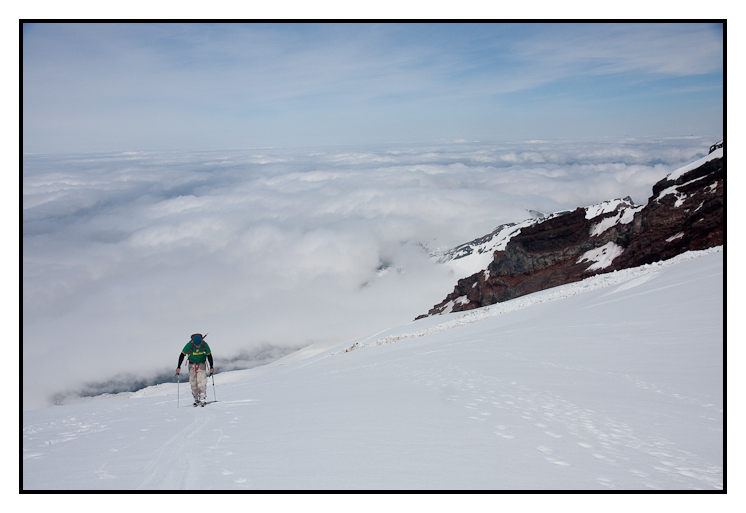 Reed, approaching the saddle below the Roman Wall.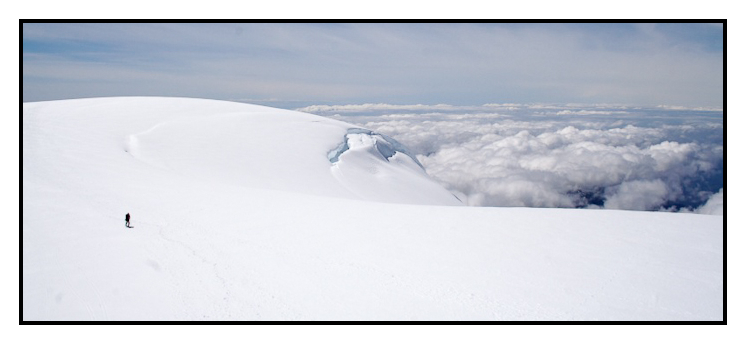 Me, nearing the summit. Photo: Drew Tabke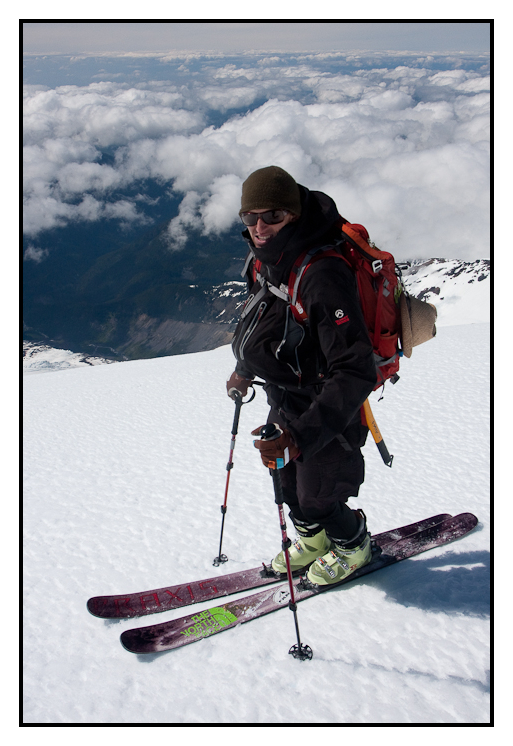 Drew (like the rest of us), nervous, cold, and ready to get this over with.
Our plan called for skiing down the rocky ridge close to the blue line in the earlier photo. Once we were confident in the edge-ability of the snow, we'd drop into the main face. If we never became comfortable with the snow quality, we'd either exit hard to lookers right, back to the Roman Wall, or try to pick a line down above the ice cliff that was shown collapsing in earlier photos.
As we carefully jump-turned and side slipped down the smoothly-rimed ridge, we became increasingly nervous. We were fully on the Blue line at that point and, despite a change in aspect and a lower elevation, the snow wasn't getting any softer, it was getting harder.

Reed, carefully making his way down the ridge. I'd never seen a rollover that significant. You could only see the snow 20-30 feet ahead of you and then the toe of the Coleman Glacier 2000 feet below.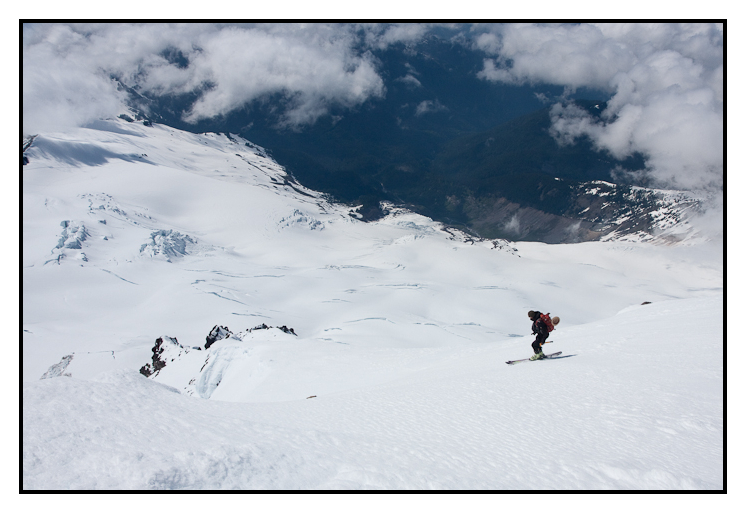 Drew, approaching the point of no return. From the snow patch just to the left of Drew, we would have to decide wether to commit to 2000 feet of unknown quality, 50 degree snow, or bail out onto more south facing slope above the ice cliff. The large crevasses above the ice cliff gave us pause, but we ultimately decided to try ski the steep, soft, crevasse exposed snow, rather than risk steep, hard, crevasse exposed snow. We obviously could have re-climbed our line, and descended the Roman wall, but we were confident enough, and felt it would be a worthwhile ski.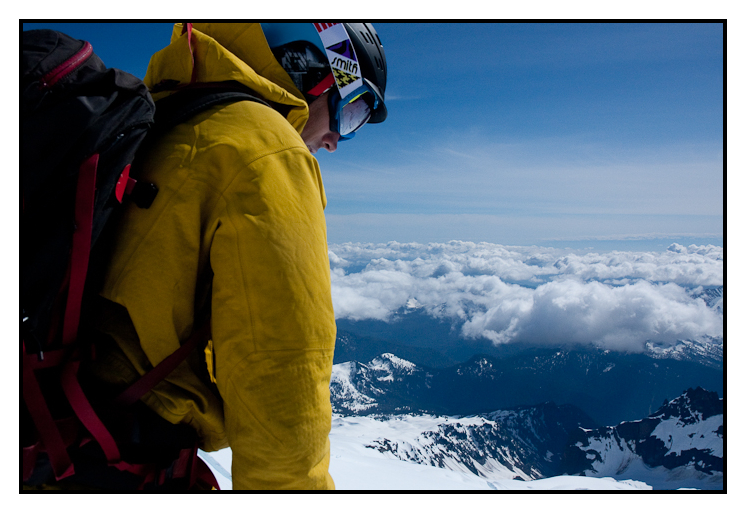 Reed, looking down our line.
---
Read about the author:
Sam
---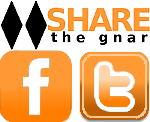 14 Comments
Please consider visiting our sponsors.
Leave a Reply