Coleman Headwall FAIL
June 23, 2010

Drew, ready to commit to the line above the ice cliff. Tracks up the Coleman-Demming route are visible over a thousand feet below.

Drew tip-toed out onto the slope. There were many unknowns: if what looked like snow turned out to be just a thin coating over glacial ice, the entire slope we'd hoped to ski could easily slide down onto the glacier below, taking Drew with it. If the slope was snow, the southern exposure could have exposed it to too much sun, causing it to rot, and thereby making it likely to slide. Thankfully, what we found was a very edge-able and stable layer of corn.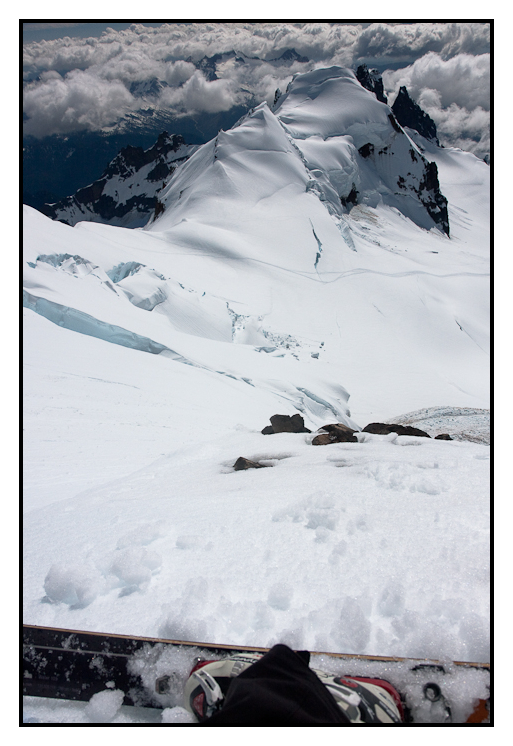 A view down our line.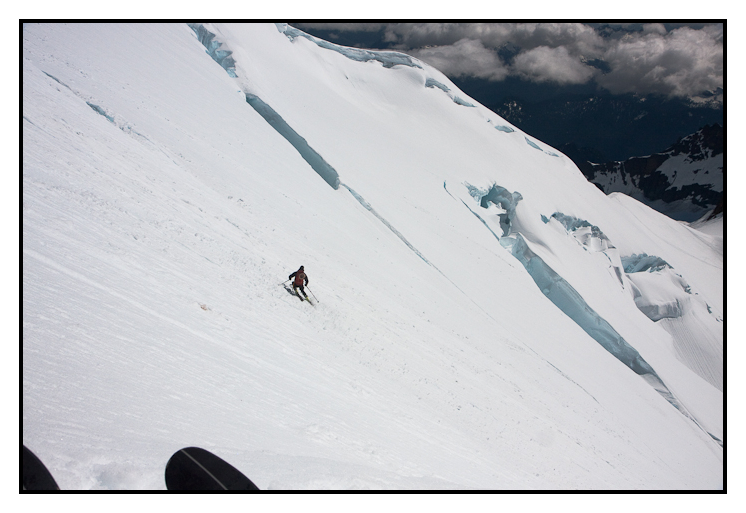 Drew, making some exhilarating turns over massive exposure below.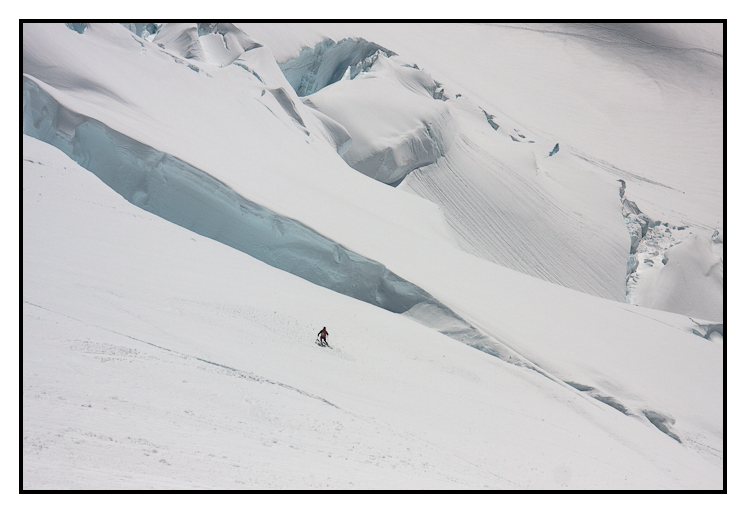 …and about to stop above the crux of our route: the rather large crevasse we'd have to cross.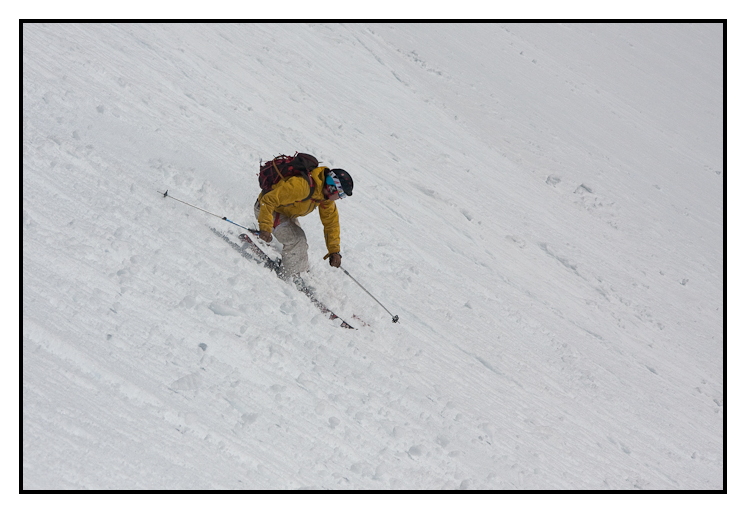 Reed, dropping in.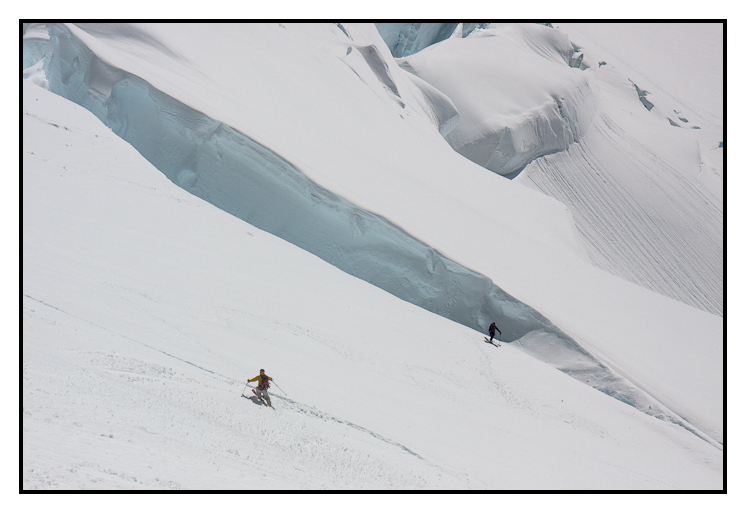 …and hurdling a crevasse on his way to Drew.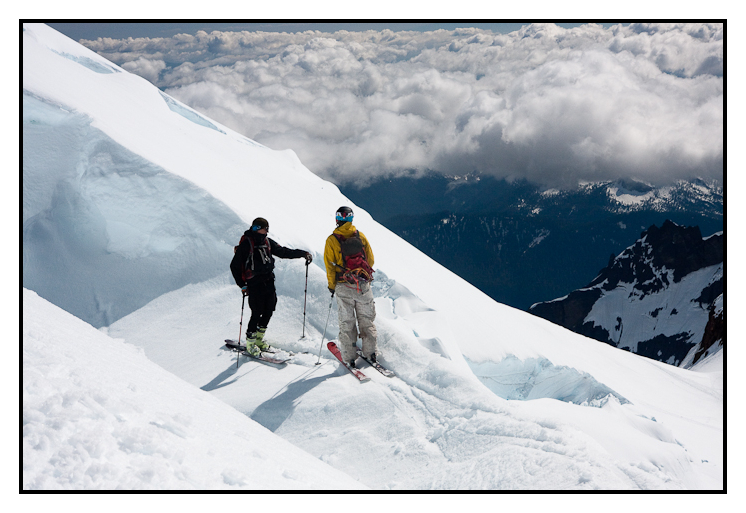 Reed, joining Drew after making the sketchy crossing of the bridge over the crevasse. "Carry some speed!"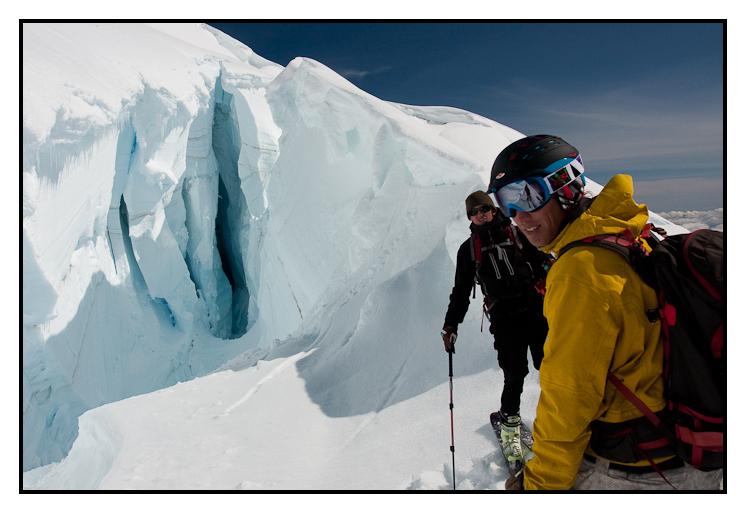 I'm pretty glad we didn't fall in….
---
Read about the author:
Sam
---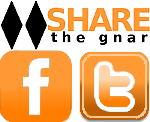 14 Comments
Please consider visiting our sponsors.
Leave a Reply