Cross Country Move
June 13, 2010
The next day we entered a very cold and rainy Yellowstone. They have weird cows in the park and Sam wouldn't let me chase them.

In fact, Sam ignored a lot of the wildlife but wanted to look at this huge hole in the ground.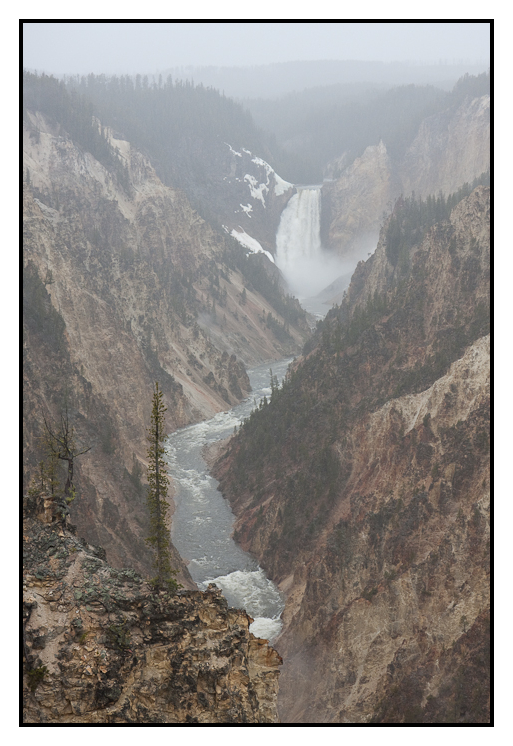 I can't believe what you make me do.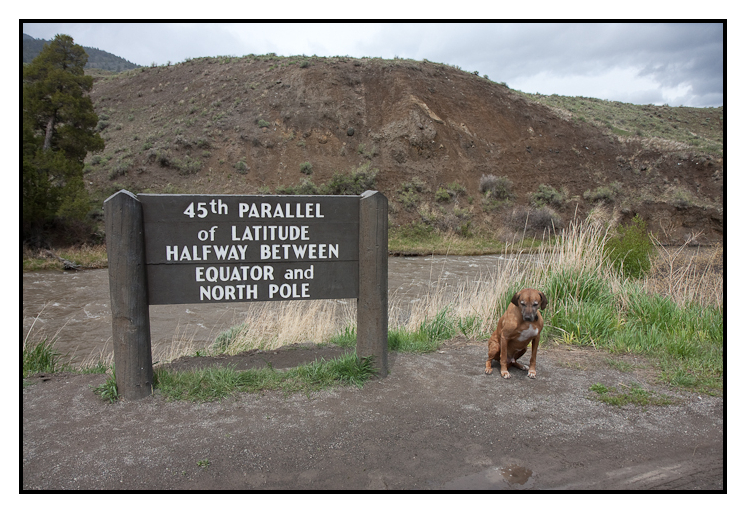 Montana looked a lot like Wyoming, so I slept through it in silent protest.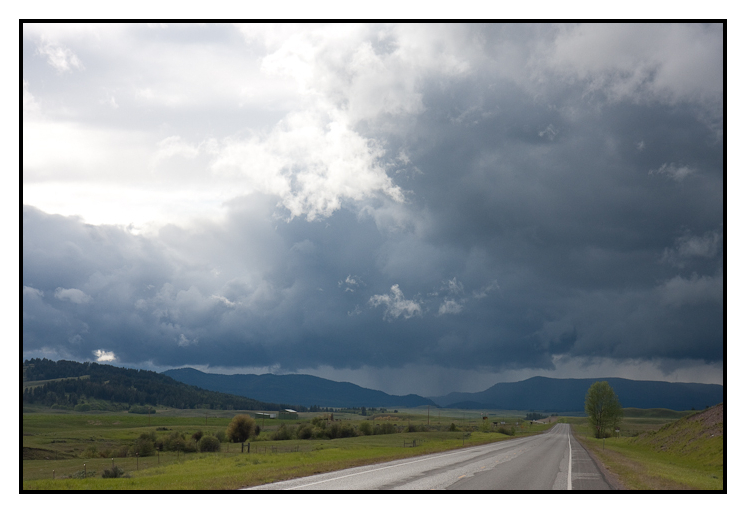 After driving over 500 miles, and right as we were starting to look for a place to camp for the night, the car got a little squirly. Sure enough, flat tire. Sam doesn't have a real spare, and didn't want to drive any distance on the little one, so we called AAA. After three hours, they finally found us and loaded the car up onto the truck. Sam got to ride in the cab, but I had to sit in the car on the truck as the crazed driver sped down the rural roads in the middle of the night. That was easily the most terrifying part of the whole trip for me and Sam is pretty lucky I didn't pee in his car.
The next morning, after sleeping in, Sam got cleaned out by the tire shop (they took him for $800 bucks). They were quick though, and by mid morning we were back on the road on our way up to Glacier National Park.
Glacier was beautiful, but sadly the Going-To-The-Sun-Road was closed for repairs. I hung out in the car while Sam went for a little hike.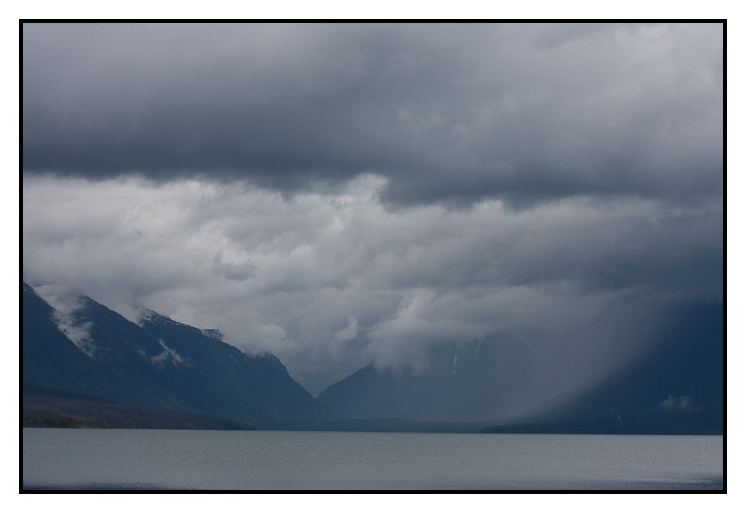 "Wanna go for a walk Chester?"
"Are you kidding me? You left me in the car for an hour and a half you a-hole, of course I want a walk"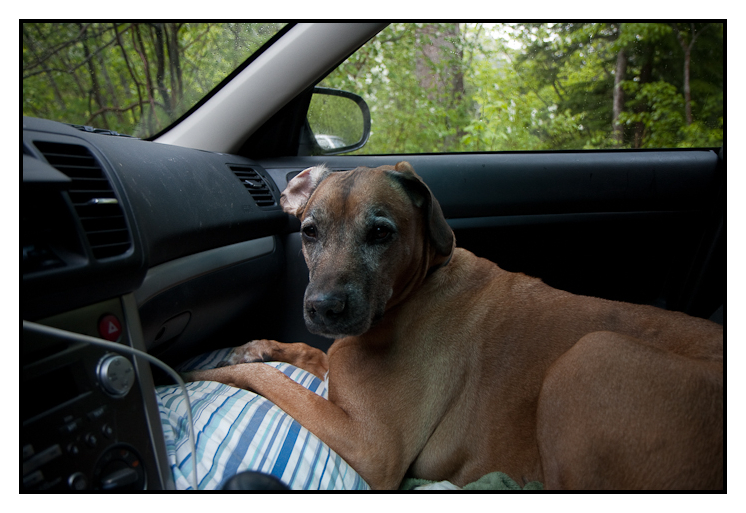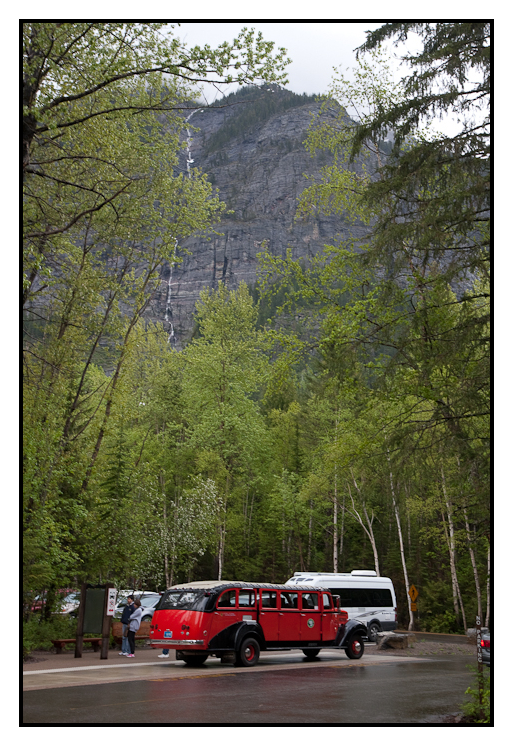 My favorite part of Glacier: fast food.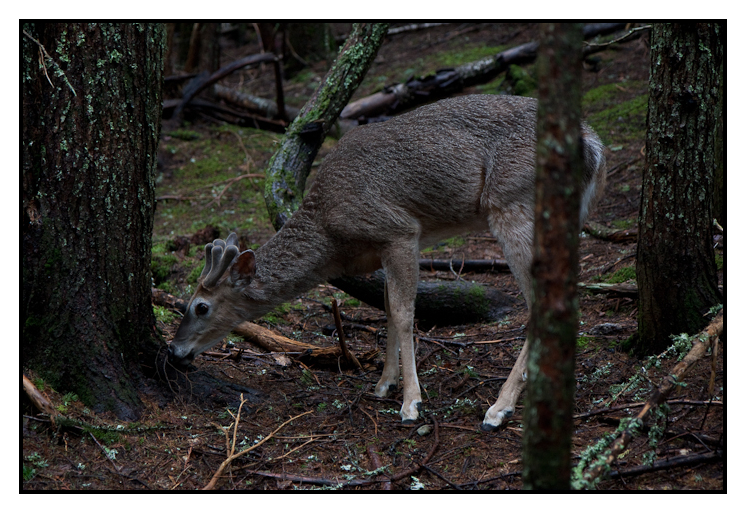 ---
Read about the author:
Sam
---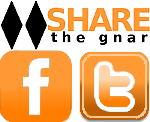 11 Comments
Please consider visiting our sponsors.
Leave a Reply