Going for a stroll on 5200m Shittadar Peak.
March 30, 2010
Two alarms were required to wake us in the morning, but when we finally did wake up the air temperature and wind were both surprisingly mild. We sat in our sleeping bags for almost an hour scarfing down peanut butter and nutella sandwiches before finally getting out the door and starting our hike at 2:15 am.
Despite trying to memorize what the route looked like during the previous afternoon, we encountered several route-finding challenges. The slope we intended to start day on turned out to be too steep and icy to skin, so we abandoned our original plan in favor of a more direct route up a chute. Once at the top of the chute, we were faced with a strange, rolling yet slowly climbing, slope in front of us that, as we hiked along, continually defied all estimations of scale, especially in the total darkness of a moonless Himalayan night.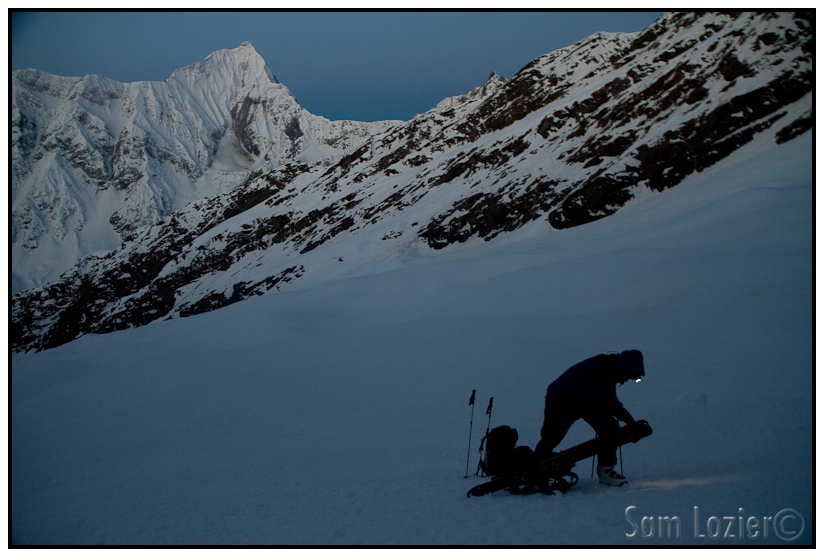 Me, getting my skis on my backpack in preparation for bootpacking. (Photo: Allen Taylor)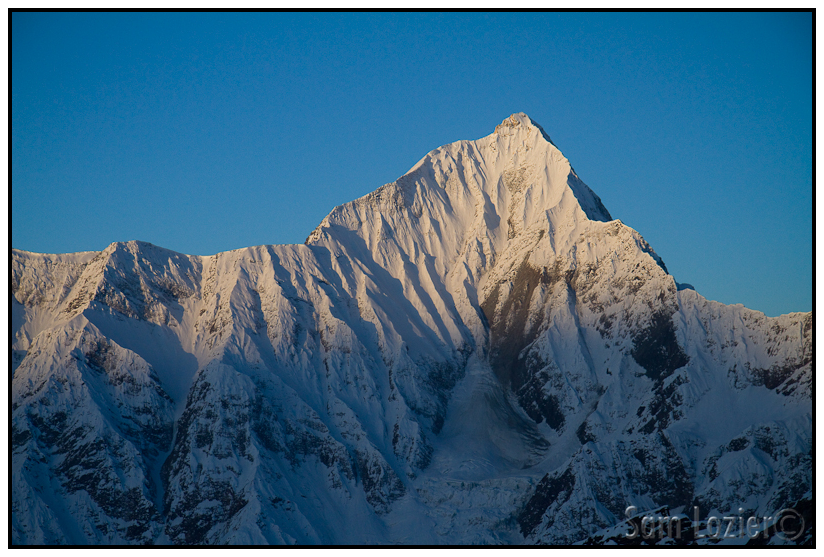 Himalayan sunrises are pretty cool.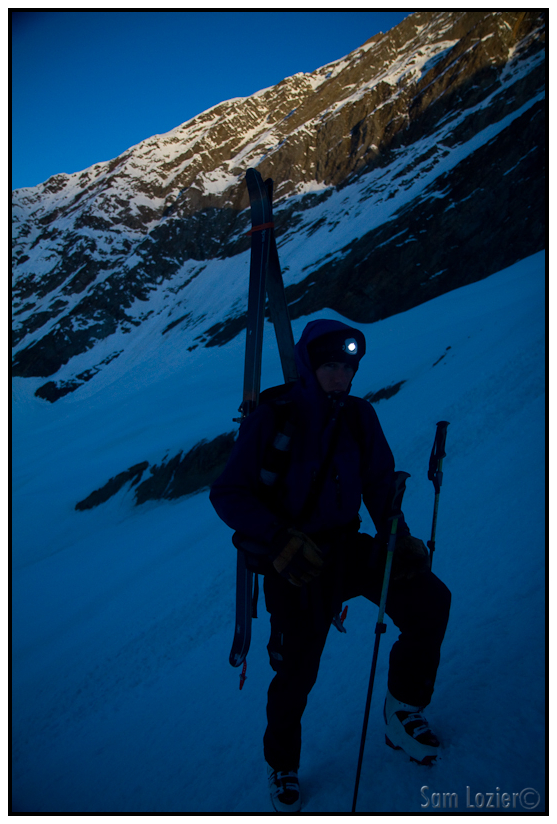 Me (to Amit): You know, this trip really surprised me, I would have thought the Himalayas would have been colder
Me (several hours later, pictured above), eating those words with an extra big spoon.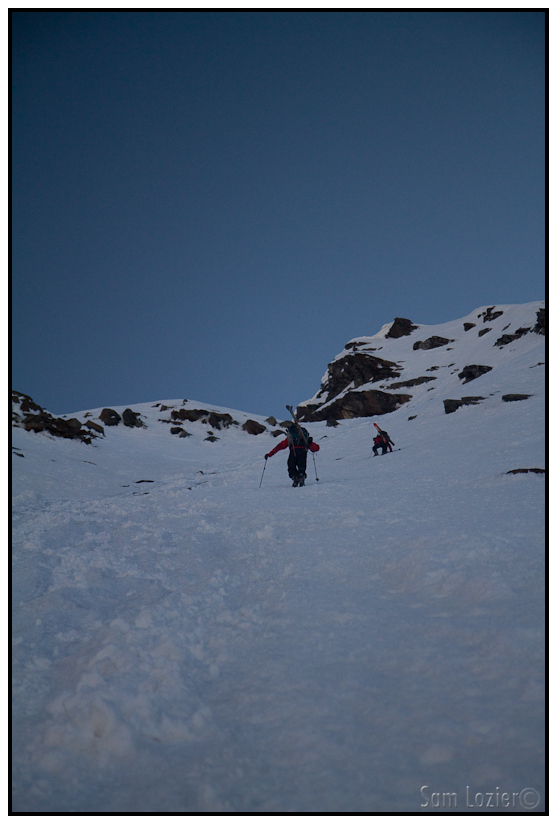 Booting up the steep, icy, slope. We left crampons and axes at home to save weight, which turned out to be a questionable move.
---
Read about the author:
Sam
---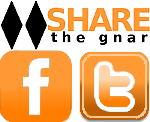 13 Comments
Please consider visiting our sponsors.
Leave a Reply