Going for a stroll on 5200m Shittadar Peak.
March 30, 2010
There isn't a whole lot to say about the return trip, other than that it was a lot of fun, and very enjoyable. We found a supportive, smooth crust for the first little bit, and great, smooth corn for the rest of the run all the way back down to the motorcycles, 2200 meters below us.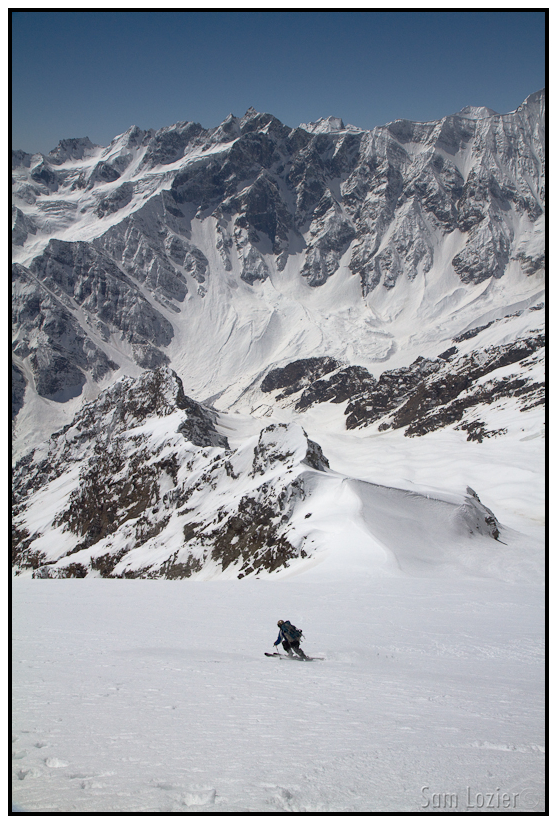 Allen, starting a 7000 foot decent.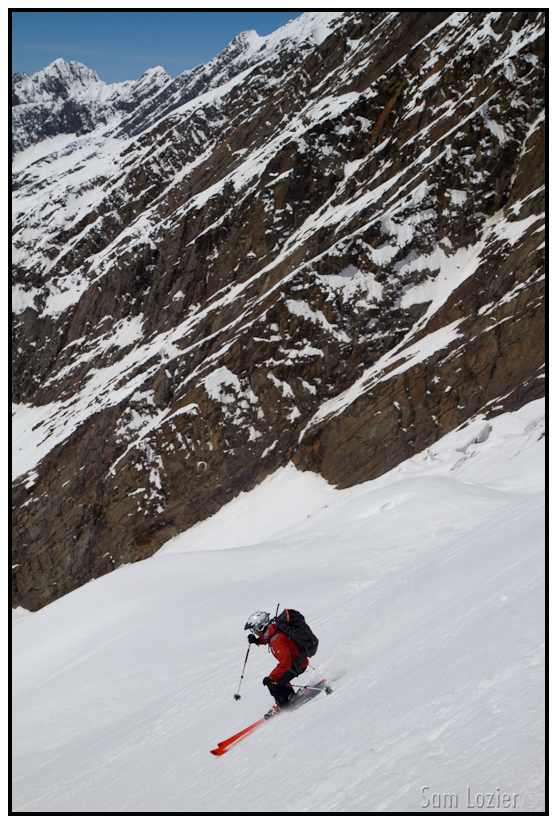 Amit, doing likewise.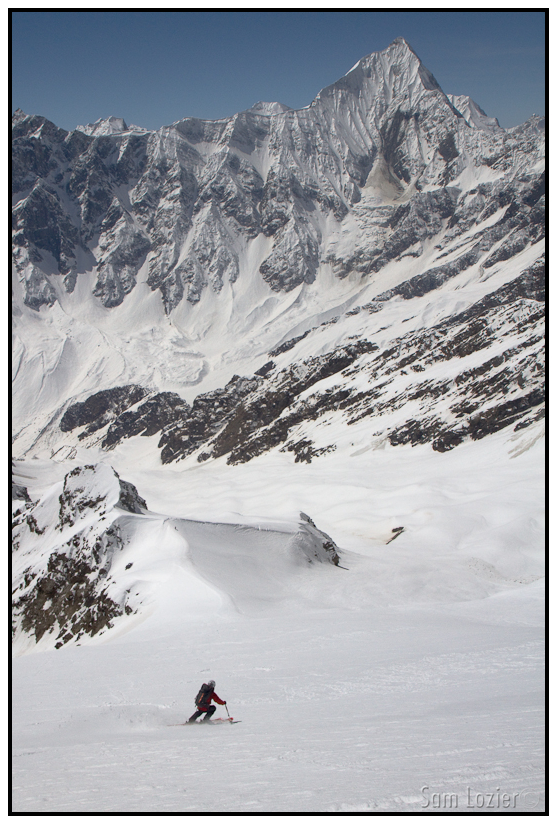 Allen, skiing the mellow slopes under the glacier.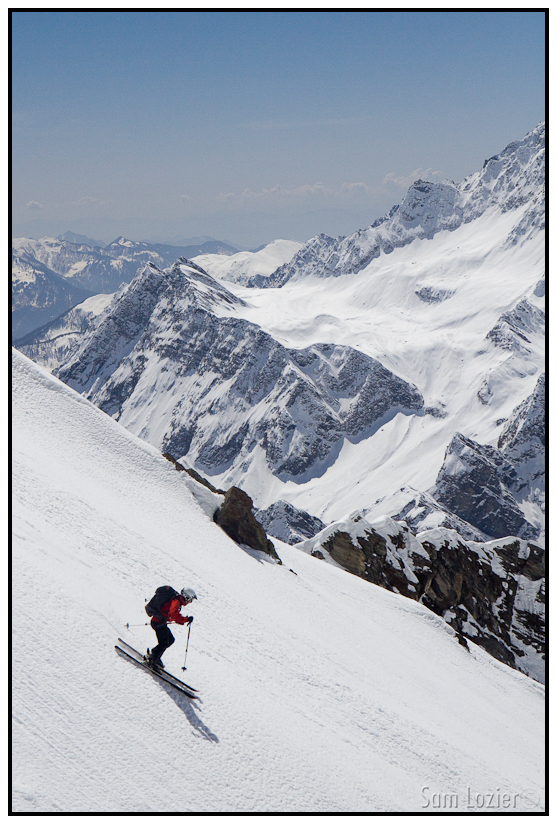 These next few photos really capture what skiing in the Himalayas is all about: massive runs, great snow, and amazing views! Amit here, living the life.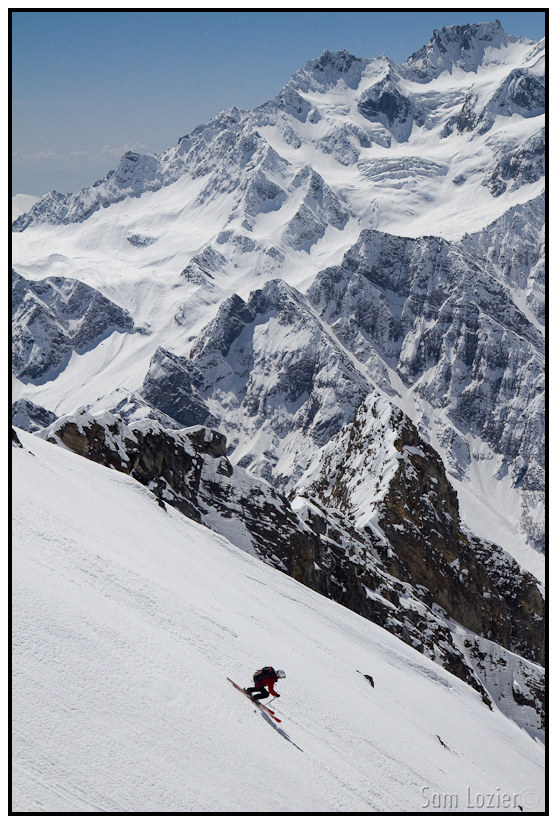 A little lower down, the slope is still steep, the views still good, and the snow still soft.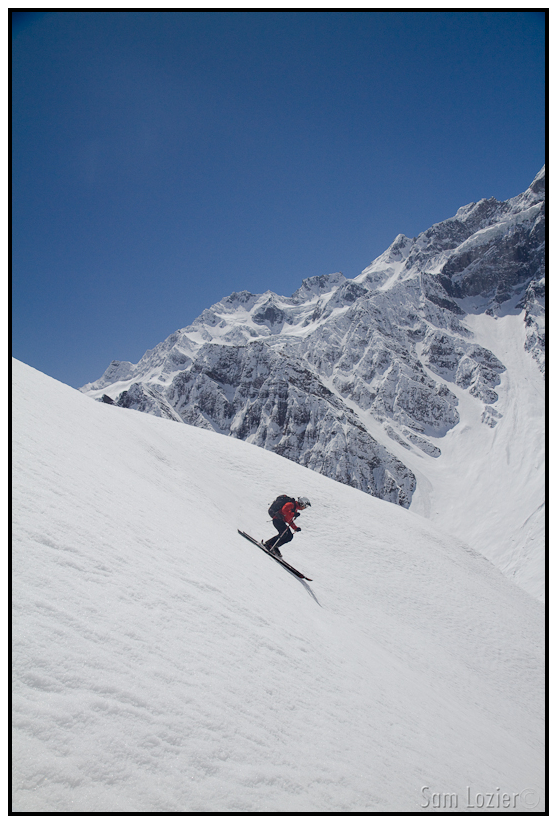 Amit again
By the time we were back to the bikes it was getting to be late afternoon, and we were nearing the ends of what our bodies could take. We were somewhat apprehensive about an hour-long motorcycle ride on treacherous Indian roads, but by taking it very easy, we managed to stay safe the whole way back to Vashisht, and our beer.
A funny "Ps:", we discovered later in that Amit had lost a skin somewhere between Beas Kund and the bikes. We had needed them, briefly, after the bulk of the descent, to climb back to our campsite. Amit had conveniently managed to lose his skin after the last moment in his entire 2.5 month trip that he needed them.
---
Read about the author:
Sam
---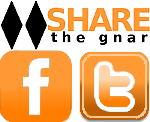 13 Comments
Please consider visiting our sponsors.
Leave a Reply