Little Superior SE Face, UT
February 16, 2010
After about 20 minutes of spirited skinning with ski crampons, finally we were able to get back to skinning on snow. Dwyer is stoked. (Also note tracks visible in the background. At this time we took heart in the fact that we wouldn't be the first slope testers of the current high pressure that was "bringing the skiers out of the woodwork." Looks like a party just ahead of us managed to survive)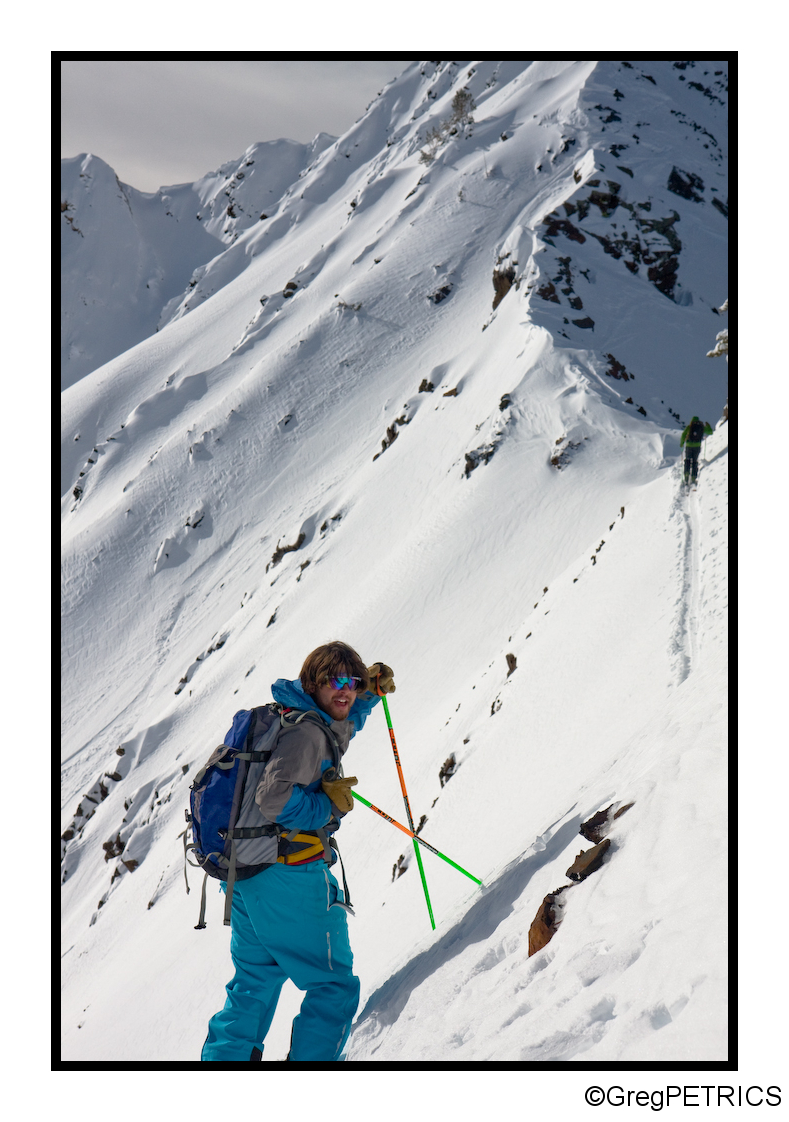 "It's good (as information becomes available, odds of death just went down)!"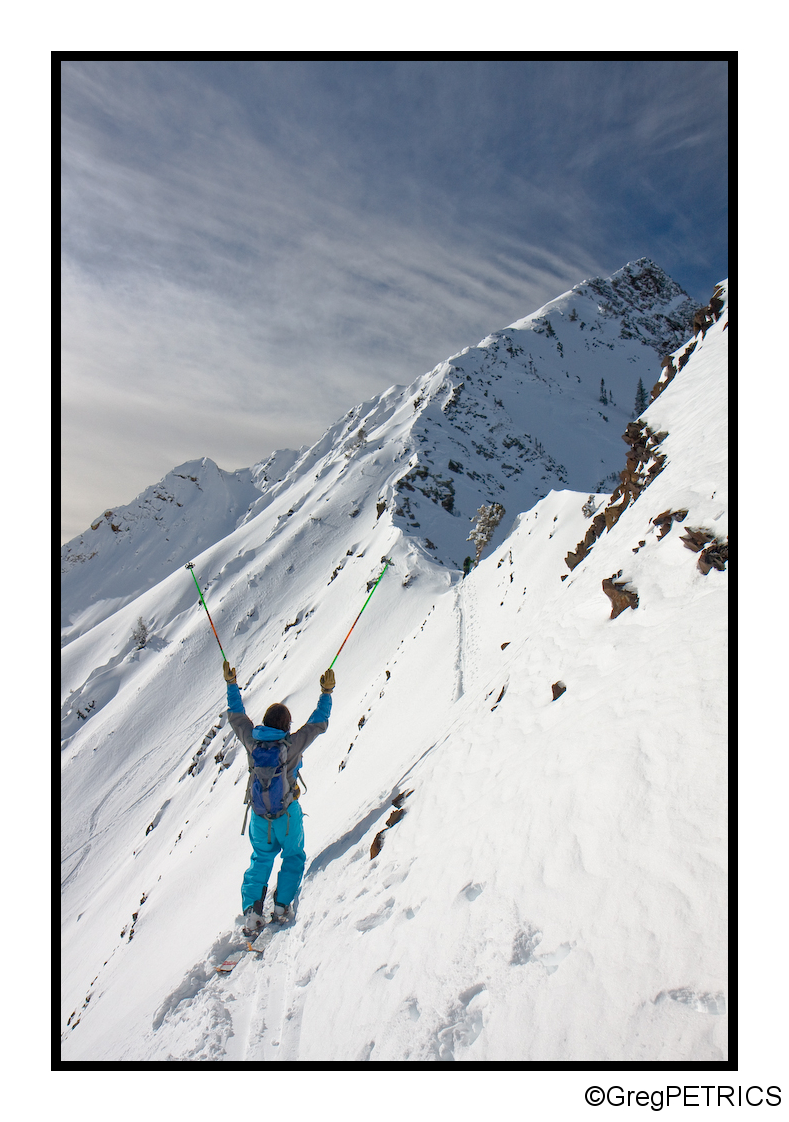 We debated summiting Superior Proper, but the terrain traps were larger and (if possible) more consequential up there. In addition there had not been any "slope testers", and at higher elevation, the risk of deep weak facets increased. With about 500 vertical feet to go, we bagged our skins, and decided to make our final considerations about the descent we'd all been dreaming about for years. A quick check showed facets deeply buried at about 150cm+ (my notes actually say 250cm, but I think that's too deep), and not failing with hard (full arm from shoulder) compressions. The party ahead of us stuck to an ESE slight drainage presumably to get better snow, but we found we liked a SSE drainage more, and it was just generally more "comfortable" due to deeper snow to protect us from the facets, and also because the surface layers were more protected. For about 600 vertical feet however, we were completely exposed. A failure of the snowpack here would have been catastrophic as the face and small gullies in that zone drain over a cliff and into an terrain trap still riddled with shark's teeth and debris. Porter went first. The views down the face of Little Superior into the Snowbird valley are breathtaking.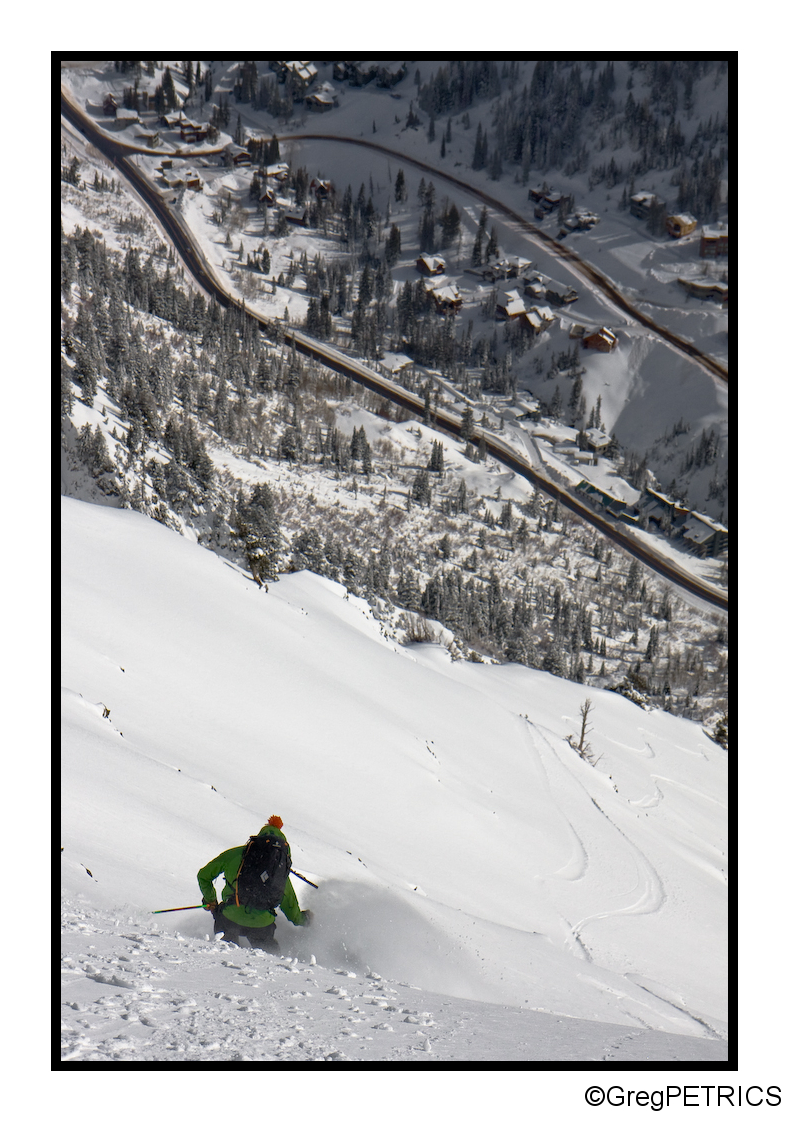 ---
Read about the author:
Greg
---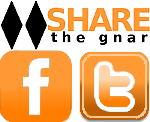 9 Comments
Please consider visiting our sponsors.
Leave a Reply