Only in Vermont!
February 22, 2010
Gravity is definitely winning in here… and we're OK with that.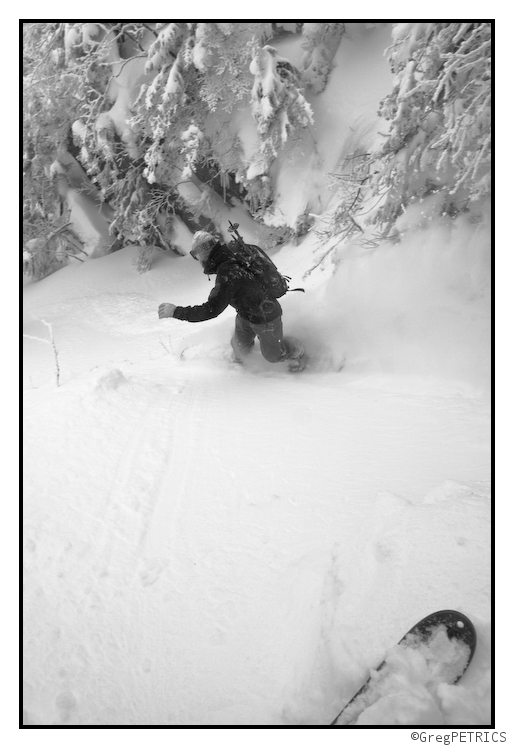 It truly was a surreal experience: Sunday on a holiday weekend from 8:30am to 4:00pm, and we only encountered two parties of skiers (one of which was lost, and whom we pointed back to the resort [note to backcountry users: DON'T ATTEMPT TO LEAD YOU AND YOUR FRIENDS 2 MILES AWAY FROM THE RESORT AT 330PM UNLESS YOU ARE CONFIDENT IN YOUR ROUTEFINDING ABILITIES AND YOUR PREPAREDNESS TO DEAL WITH HARDSHIP! WE ARE NOT YOUR BABYSITTERS!]), and got first/second/third tracks for all but 1 chute (in which we got second/third/fourth).
Serenity. (skier: Greg)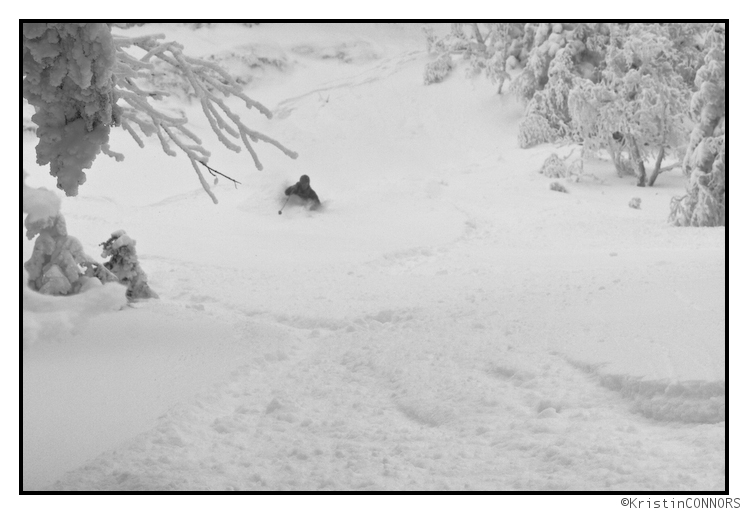 Oh wait! Wait! No no no! This was serenity: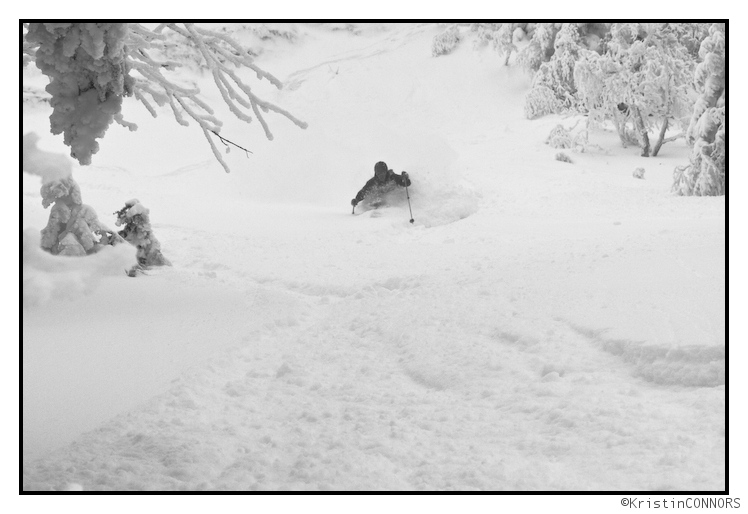 A slice of winter heaven in Vermont shared with good friends (even if we had to contend with not-quite-heaven the day before) is truly one of my favorite treats.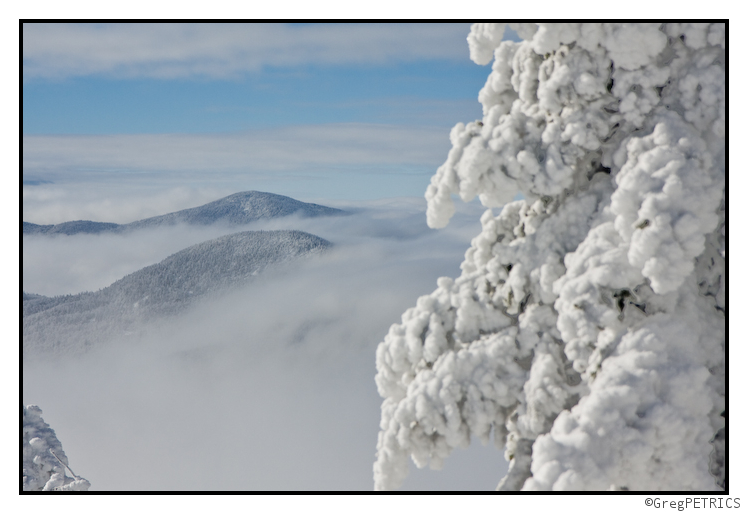 ---
Read about the author:
Greg
---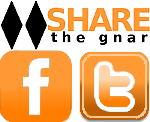 12 Comments
Please consider visiting our sponsors.
Leave a Reply