Rogers Pass Base Camp Skiing
September 1, 2010
September First is an important date for skiers. It marks the transition from "summer months" to "fall months," which have much better potential for skiing. Year round skiers have been known to use September 1 as the start of a "new ski year." Today I'm honoring the day by posting the long-delayed Part 2 of my Roger's Pass Trip last March.
After going on a few day trips to get a feel for the area and the snowpack, we decided to head into the backcountry. One of the goals of our trip was to get away from roadside skiing, and have a few days of skiing out of a basecamp up in the mountains. Unfortunately, the Canadian Alpine Club huts in Rogers were already reserved, so we had to use tents. We chose a prominent ridge near the Asulkan Glacier that looked like it would have some good tent spots and set out armed with ski gear, glacier travel gear, camping stuff, and five days of food for four hungry guys. Our packs were HEAVY.
On our designated Shlep Day it was warm down low, so we were dripping in sweat pretty quickly. I won't spend too much time describing the feeling of skinning up thousands of vertical feet with a 60 lb pack – suffice to say "light and quick" are not adjectives that come to mind.
A few hundred vertical feet below the ridge where we wanted to set up our camp, the temperature changed abruptly. Suddenly the air was colder, and the wind carried a vicious bite that stung sweaty exposed skin. After the morning's sunny slog, it was a stern reminder that we were high in the mountains.
We scouted a few potential locations for our camp before settling on one that was well protected from the wind behind a stand of trees. Breaking out shovels, we got to work creating our dream base camp.
Camping in snow is cool. You can sculpt kitchens exactly to taste, build walls to block out the wind, and generally design and build to your heart's content. We worked on our set-up for much of the afternoon, although Tom and I took a break to do a quick lap of the trees below our camp. It's hard to beat ski-in/ski-out convenience!
---
Read about the author:
Ben
---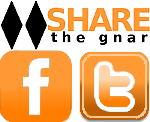 5 Comments
Please consider visiting our sponsors.
Leave a Reply