Rogers Pass Base Camp Skiing
September 1, 2010
We went to bed the first night with high hopes and full stomachs, having just watched the sun set with Roger's Pass spread out below our feet. When we woke up in the morning, we couldn't even see the next patch of trees.
A storm had come in overnight, dropping 6-8" of fresh snow. Although this nixed our plans of heading up onto the glacier or the Seven Steps of Paradise higher up (once above treeline, visibility was approximately 0), we quickly began to ski the fresh snow in the trees and chutes below our campsite. Although not quite Utah blower, the new snow was light enough to give some great wind-drift faceshots and smiles to everyone in the crew
After skiing all morning and a good part of the afternoon we returned to camp. Unfortunately, camp was still in a cloud, and it was still snowing. In a nice propane-heated hut, this might be fine, but with our tents and lack of shelter it proved extremely difficult to dry anything out. We had a late lunch and motivation to go out and get our base layers even wetter was low. We retreated to the tent and began to play cards and drink some of our precious, small whiskey supply in the waning hours of the afternoon. We ate an early dinner and an early bedtime, earnestly hoping the weather would clear so we could go and ski higher up
---
Read about the author:
Ben
---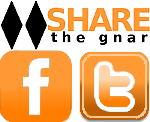 5 Comments
Please consider visiting our sponsors.
Leave a Reply