Rogers Pass Base Camp Skiing
September 1, 2010
The next day was our last big day at Rogers. We hitched back to the same trailhead as the day before and skinned up to the massive Illecillewaet glacier. The snow had been baked by the sun the day before, but we still found some excellent pockets of shaded fresh powder and other spots of decent snow.
The coolest part of the day was the scenery – once we had negotiated the massive toe of the glacier and made it up to the glacier proper, the view was breathtaking. I've never been on a glacier that size before, the sense of wide open space is incredible.
We finally got to our chosen high point and began the long ski down. The snow as nowhere near as good as the day before, but the skiing certainly did not suck!
This time hitching back from the trailhead proved difficult. The TransCanada highway is a lonely road, and no one seemed to want to give us a ride. We finally opted to hike back, as the sun began to set. Three miles of road walking in AT boots after an already long day was pretty brutal! We were happy to finally get back to the Lodge and a well-earned rest day the next day.
Thanks for looking! The snow will be flying soon, and it'll be time to have more adventures in snow-covered mountains!
---
Read about the author:
Ben
---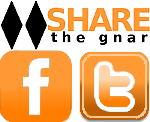 5 Comments
Please consider visiting our sponsors.
Leave a Reply