Schuss-Kabob
March 29, 2010
Quick Edit – Here is Jenn's helmet cam footage of dropping into Pipeline.
Pipeline from Jenn Berg on Vimeo.
Like a tender Döner about to be chowed by a hungry kabob-eater, Little Cottonwood Canyon's fields of powder we're about to be schussed by Famous Internet Skiers.  The strong spring sun has been heating the hills, creating crusts on many aspects.  However, powder remains hidden deep inside the narrowest of chutes, and the tightest of North facing trees.
Just because it is officially spring, doesn't mean the snow stops.  In fact, come late March the heavens let loose all of their powdery offerings, wringing out every last bit of moisture before the summer dry season.
Last Friday was no exception, it stacked up knee deep, in a matter of hours.  Weather (grammar police) this was a force of nature, or the force of nature – Lionel – we wont know.  Either way, it was so deep, we almost lost a tower of High Life in it.
The weather man (read, god) was in town.  With fresh powder on the hill, and the sun in the sky — we had ourselves a perfect weekend for steep, deep skiing.
We did some significant poking around the boundaries of the LCC ski areas.  Here's what we found.
Justin was first in.  Here he is, FTW.
The face shot was fulfilling — but not nearly as fulfilling as illicit entry into Snowbird's Blady Shoulder.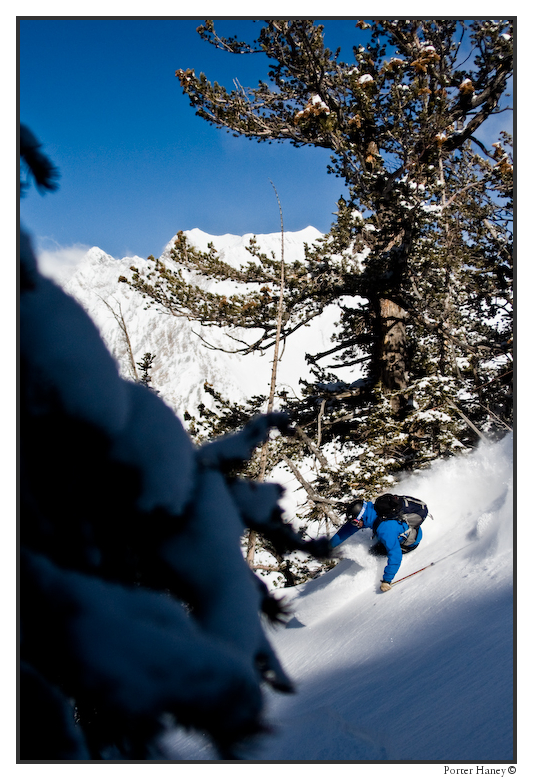 Justin made it look so good.  Evan, the ninja, decided to take his turn.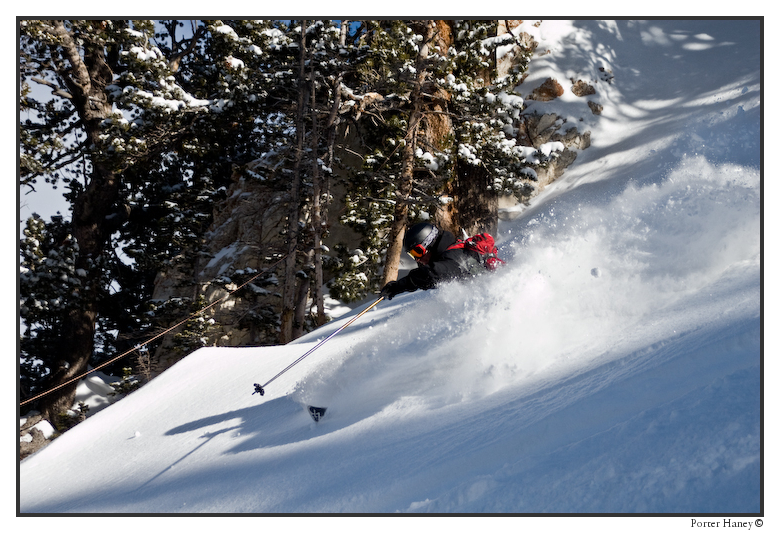 As the day progressed it got slightly softer, resulting in peel away corn down low.  Here AJ is sampling the corn, all the way from Philly.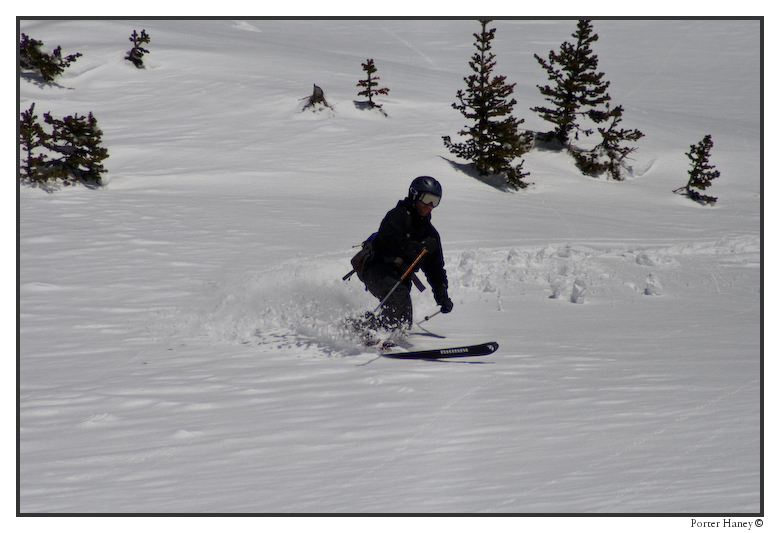 A top the middle ridge, the powder was turning to chalk.  Prime and ready for some love from the XXLs.
This ridge probably has a name.  But I decided to name it Schuss Kabob.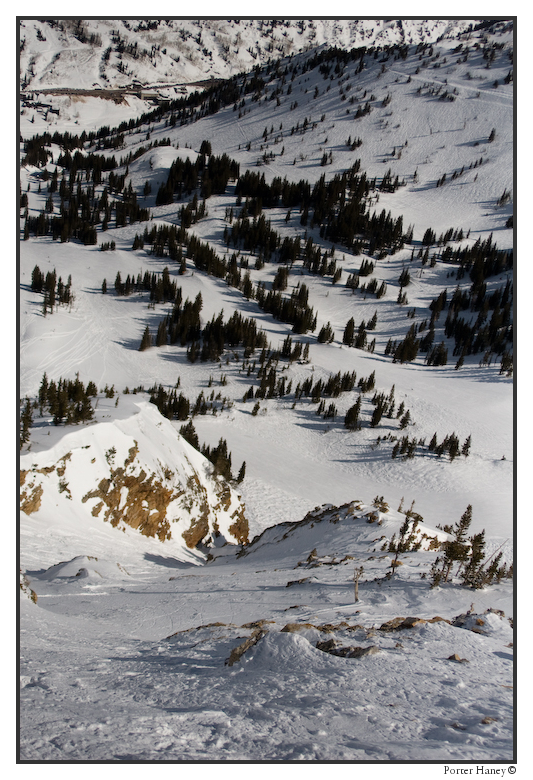 Right from the middle.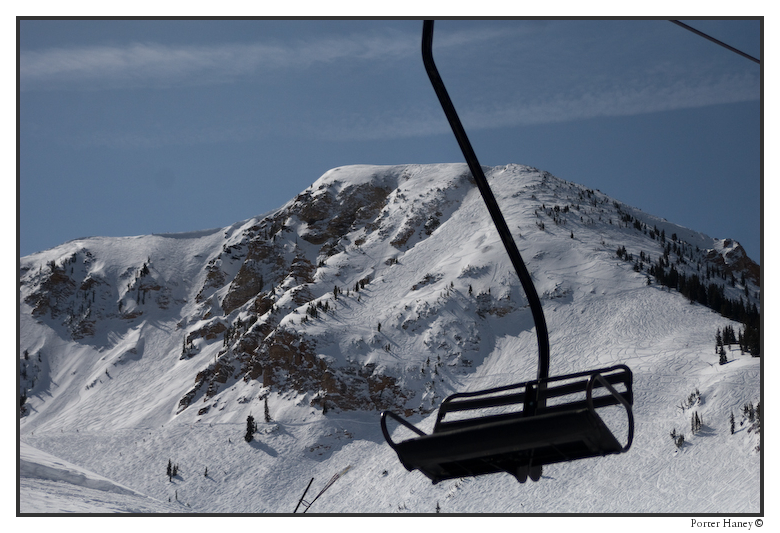 Since that was good.  We decided to go even higher.  Like boot packs?  Me too.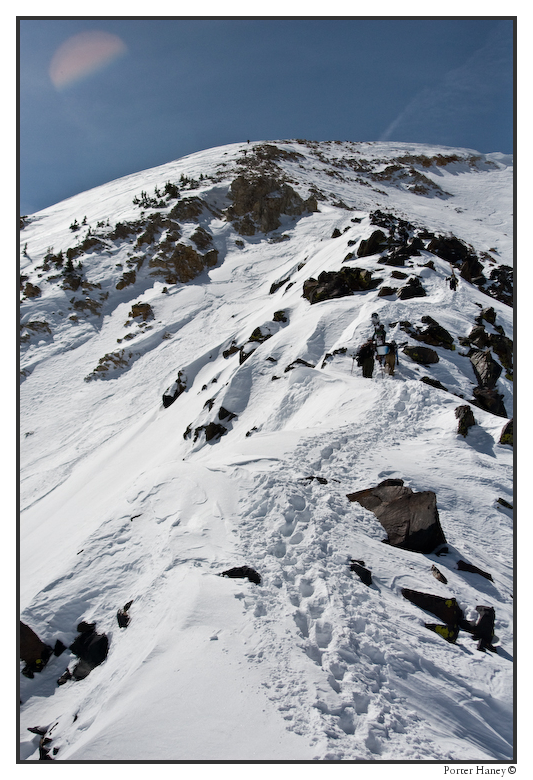 Jenn, Hillary steppin.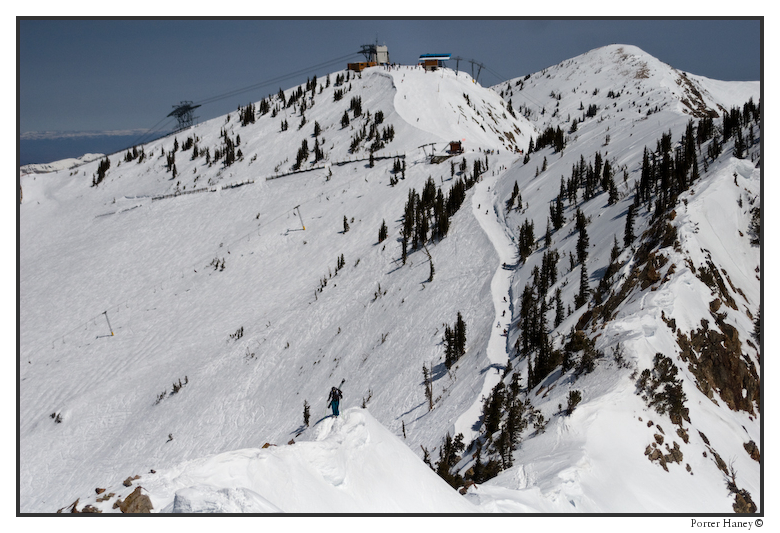 From the top.  The Wasatch, The Oquirrhs, and the Stansbury.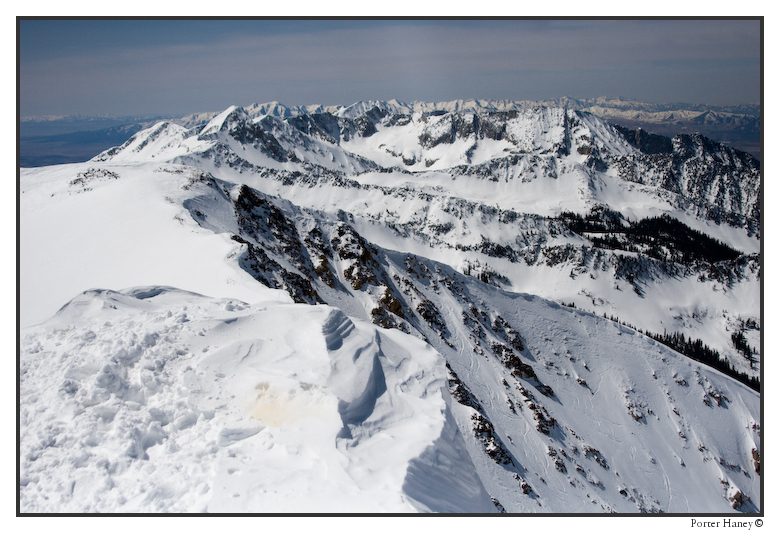 Looking a little closer, we caught a ski cut taking out a small slab.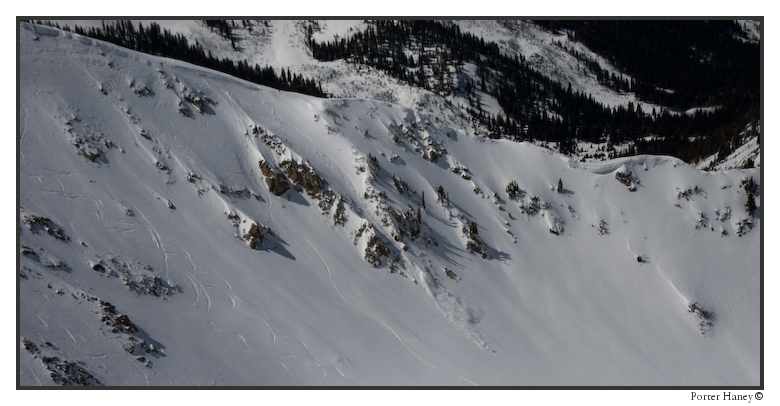 Followed by a strong showing on skis.
We decided it was time to hop into the last chute of the day.  The entrance was a touch burly.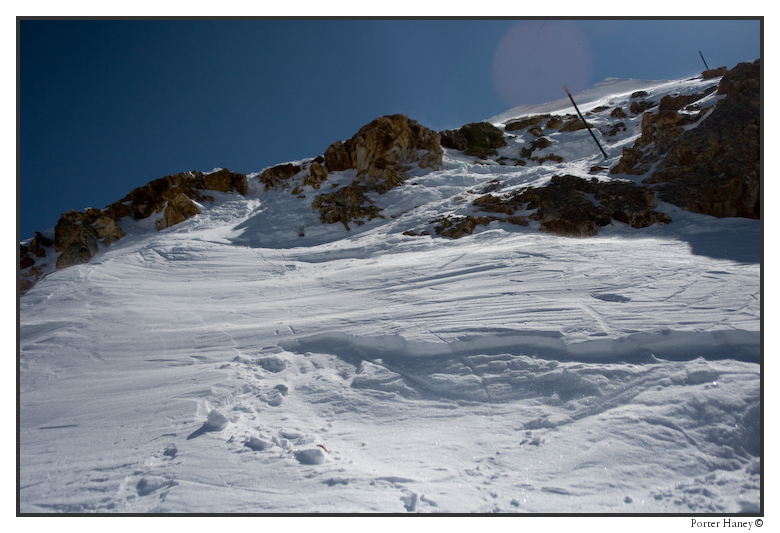 Jenn found her way through the rocks though.
And dropped in, feet first.
A stellar day sneaking around the hills.  And, just the start of an exciting spring!
———-
---
Read about the author:
Porter Haney
---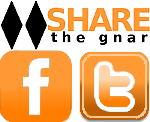 6 Comments
Please consider visiting our sponsors.
Leave a Reply