Sl(r)ed Rocks
February 25, 2010
Oh Hi!  I'm new to the FIS contingent, at least in electronic form.  I'm Porter and I've been tasked with delighting your internet taste buds with Western goodness.  Delicious powder, steep descents, endless landscapes, all with a hint of comedy.  Maybe.  If we're lucky.
So what's this all about.  I'm between gigs, so I've had the last 10 days off – with nothing to do, but to shred my little heart out.  Here is a taste (oh, tender morsels…) of what you can cram into a few days in Utah.
It all started with a few hot laps on high Baldy at Snowbird last Friday, February 19th.  Justin Altman, the famous right hand turning skier, caught me in the act, and it just so happened it became the picture of the day.  Cool shit.  It made me feel famous.
After I'd laid some dollar signs at the bird.  We jumped in the car, and headed up into NE Utah for a weekend of braaaaping and shredding, all based from a backcountry yurt.  The yurt was huge, 4 bunk beds, giant stove that roasted everything from wet gloves to marshmellows – even had a sauna.
Here's some evidence.  Wink wink.
Alex Skin trackin'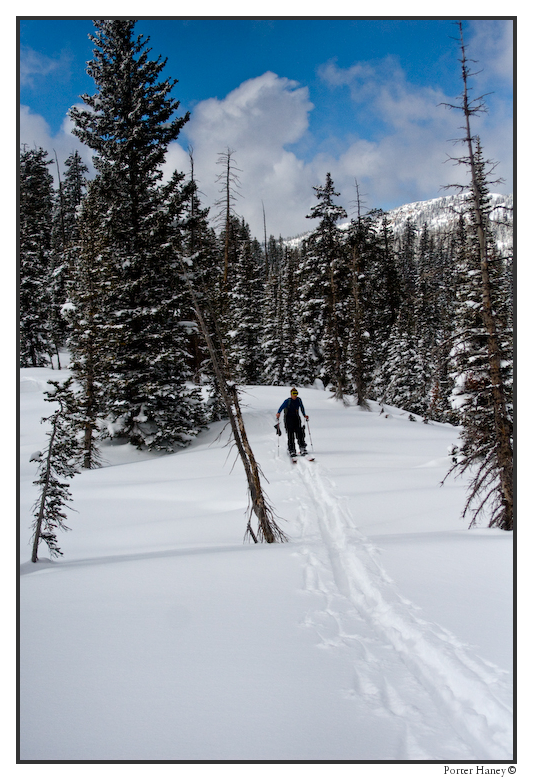 Holy moly!  A splitboarder.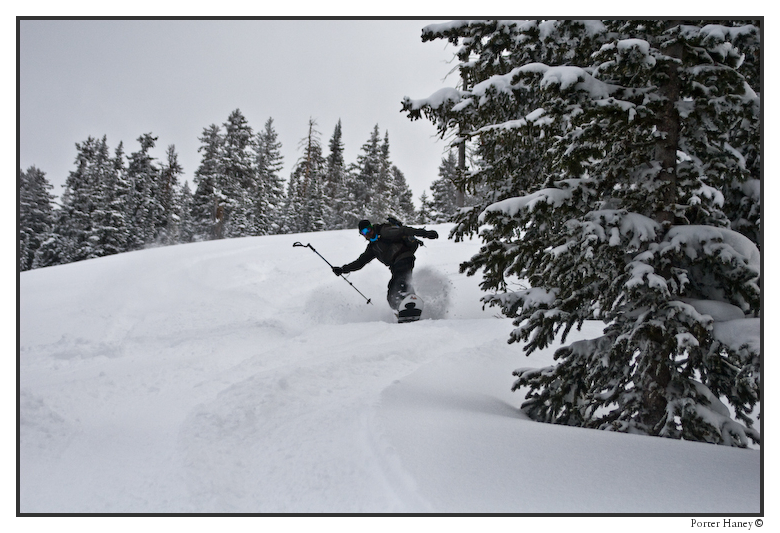 The sun even came out.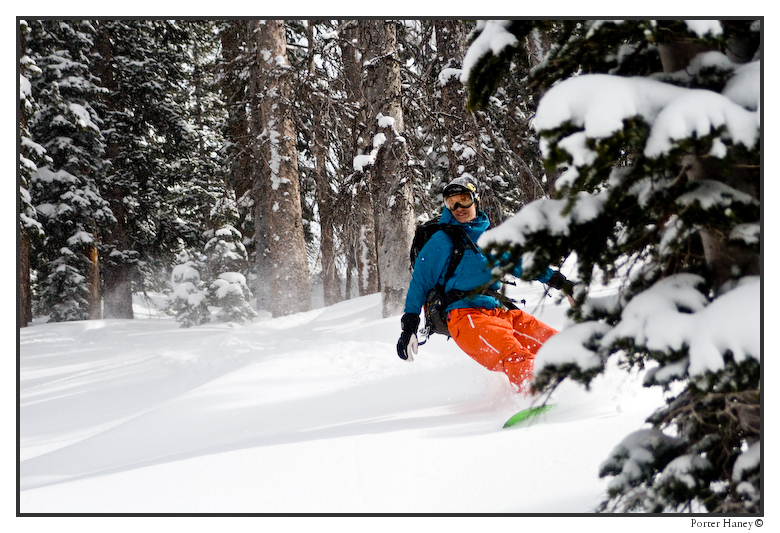 Tasty trees.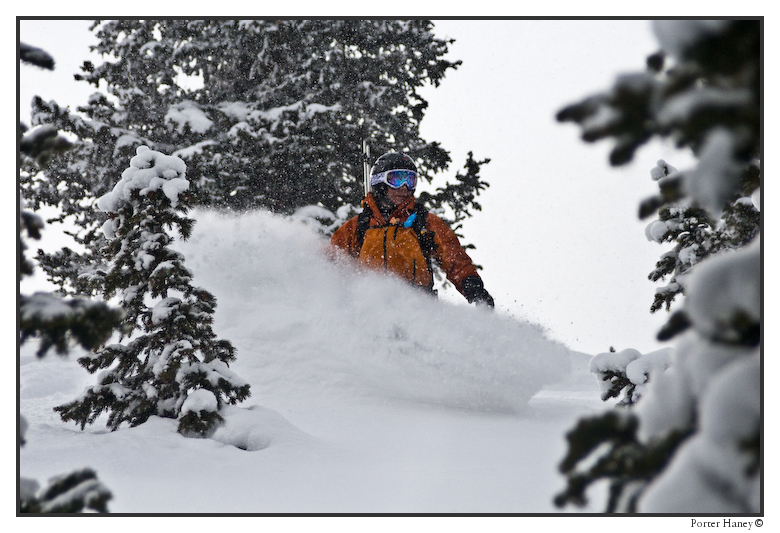 The days in the yurt were a success.  We got the sled stuck a half dozen times.  I mean that happens, the snow is 7 feet deep, and the sled weights 500 pounds.  Some times that hog just digs in, and wants to get stuck.  Lots of snow, lots of clouds, and lots of low angle tree skiing.  It was just too dangerous for anything else.  And too cloudy to get any scenery!  Check out the pit video here.
With the sled leg complete, it was on to the Red Rocks.  A desert trip, the kind that only materializes every 40 years, when Southern Utah accumulates enough snow.  Blistering 40+ mph winds, and short days kept us out of the primo terrain, but here is some of what can be had.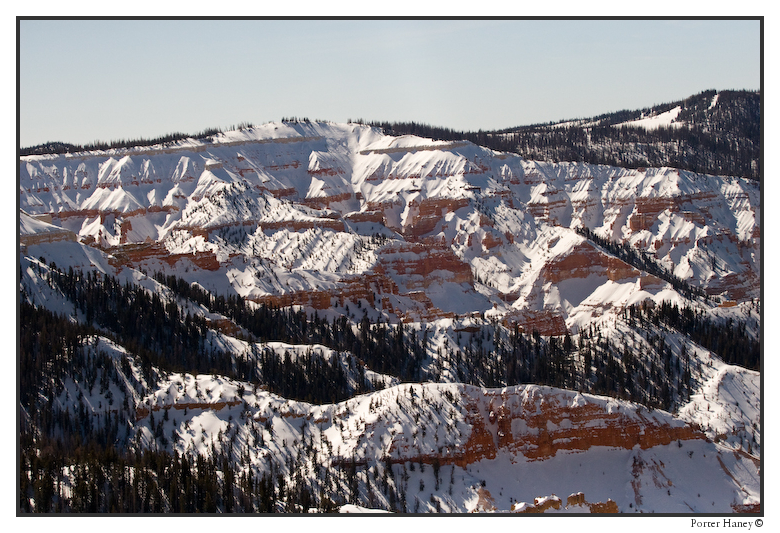 Or this guy.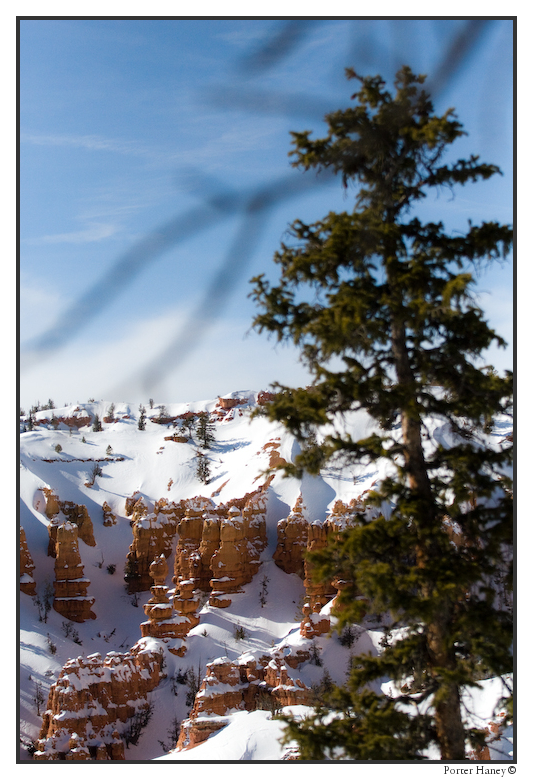 The elements, snowpack, and the whippin wind, kept us playing it safe.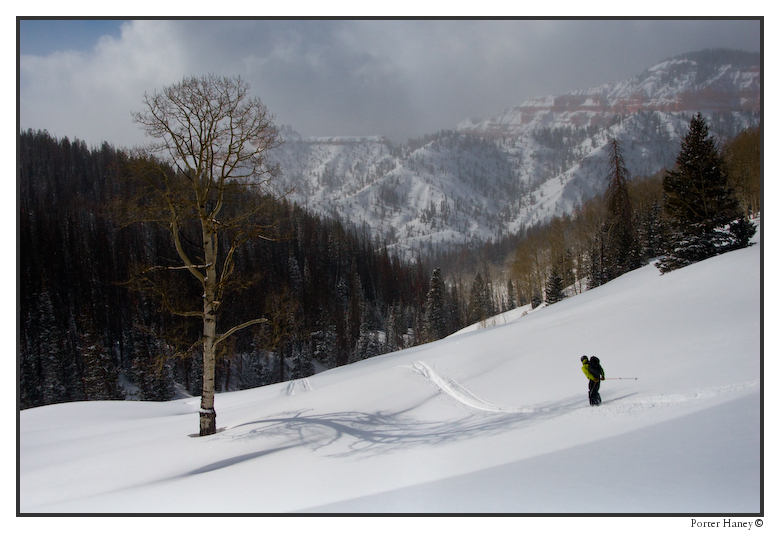 Shrubing

We we're not without a touch of what we came for though.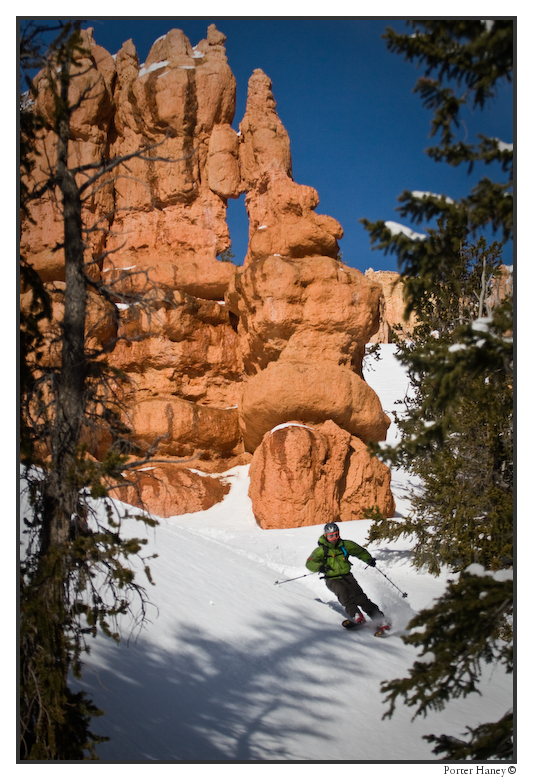 And what could top off a week of sled skiing, desert shredding?  A good old fashioned Wasatch whalloping!
Colby getting deep.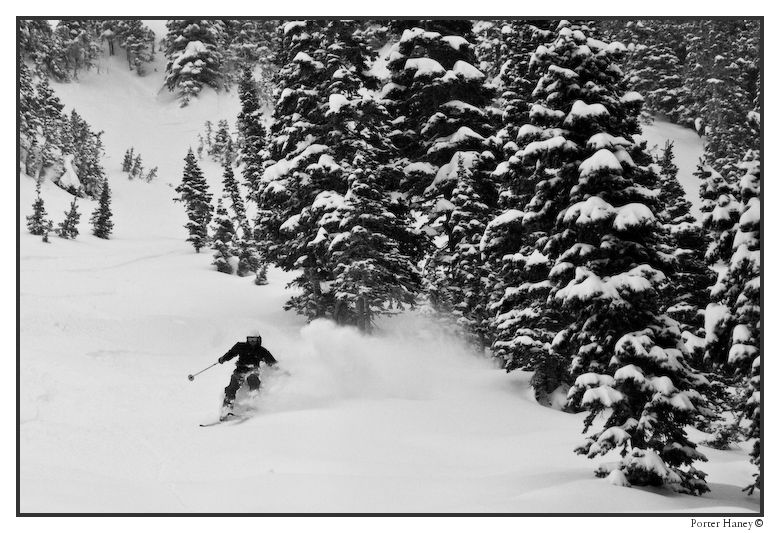 Justin even deeper.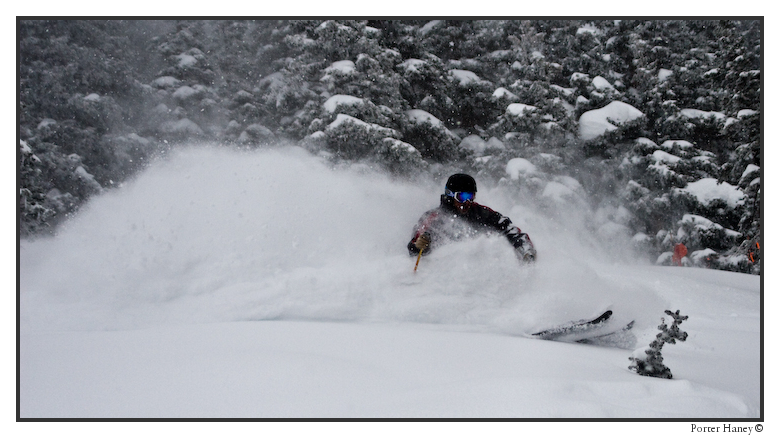 And Perry 'I'll eat as many free wings as you'll give me' Hall, getting the deepest of them all.
I'll keep the powder shots coming, as long as you keep liking them.
Carpe Skiem – Porter
---
Read about the author:
Porter Haney
---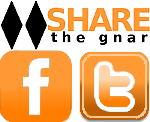 12 Comments
Please consider visiting our sponsors.
Leave a Reply