The Great and Improbable Mother's Day Mother Load
May 12, 2010
At the intersection with Midway things got rough on Goat, so we headed over to examine National. Score!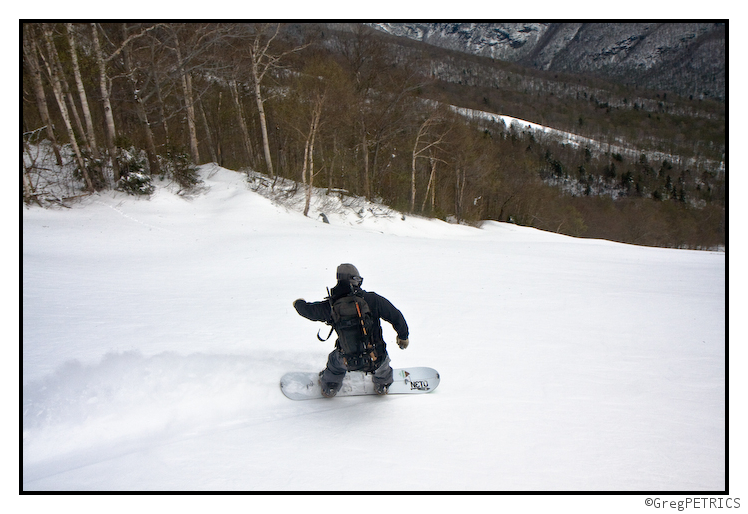 At the Nosedive terminus of National we were tired but enthused. With two of the Front Four trails tagged, why not try to finish the quad-fecta? We scooted back up Nosedive, did a quick changeover and headed right for Starr. Impossibly, improbably, and unbelievably, it was chock full of straight blower on the skier's left. Oh my heaven.

Wishing upon a Starr.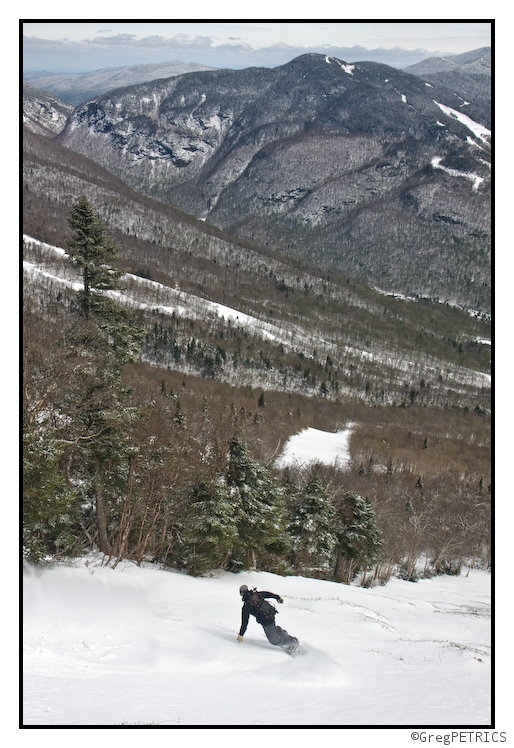 When Starr started hooking right toward Lookout, we headed left toward Liftline to complete the Front Four bits-and-pieces tour. This was bare last Friday.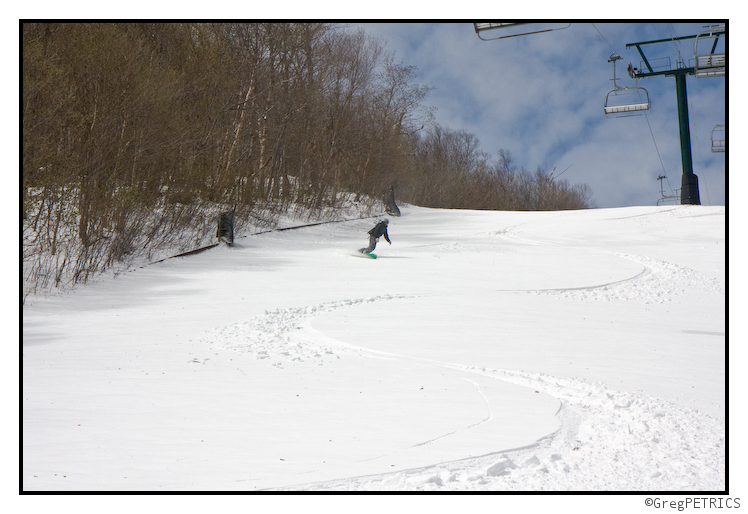 Tracks stoke.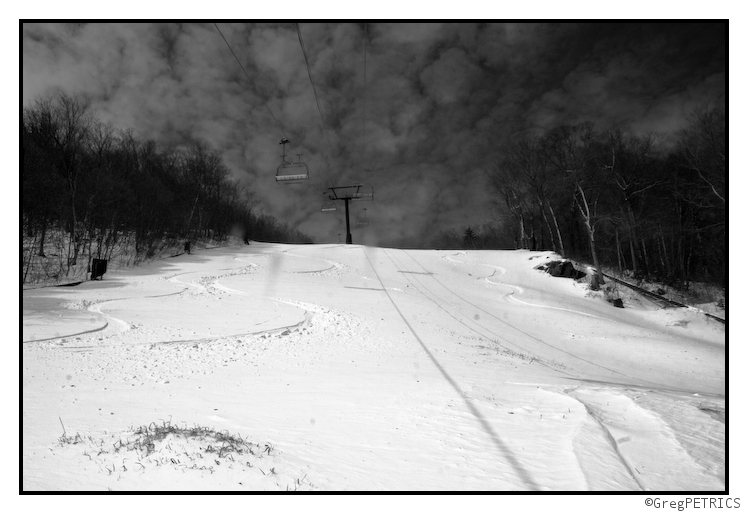 ---
Read about the author:
Greg
---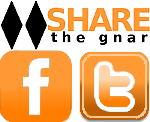 14 Comments
Please consider visiting our sponsors.
Leave a Reply