The Turn (or: A Year of Famous Internet Skiing)
July 26, 2010
But finally, the powder stopped falling from the sky and we were left making right turns on patches.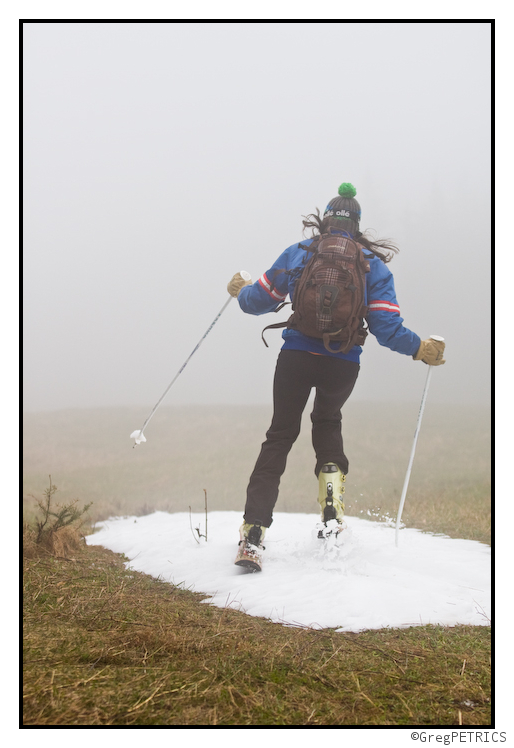 Kristin felt the pangs of desperation.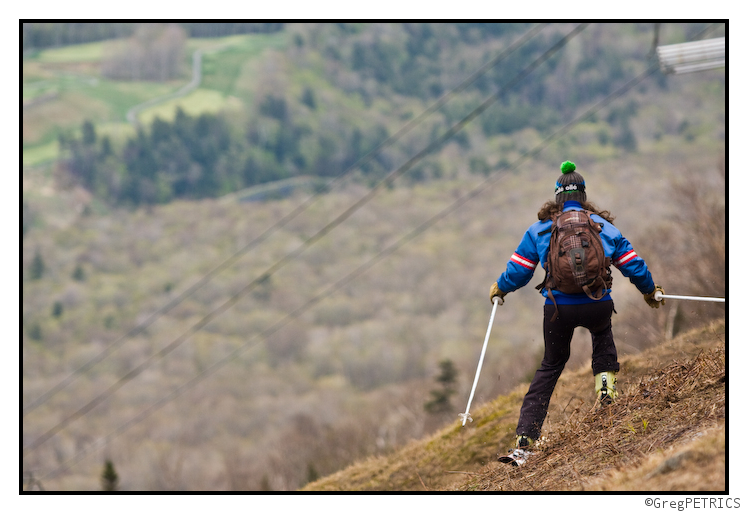 Christian tried to make the best of what was around… which was nothing.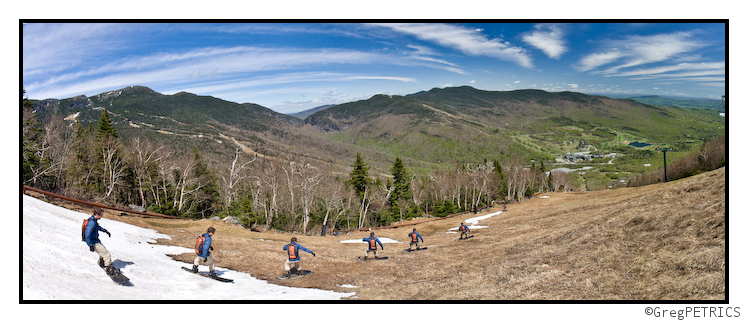 We got one more day in on the Auto Road, and made schuss in what little snow was left.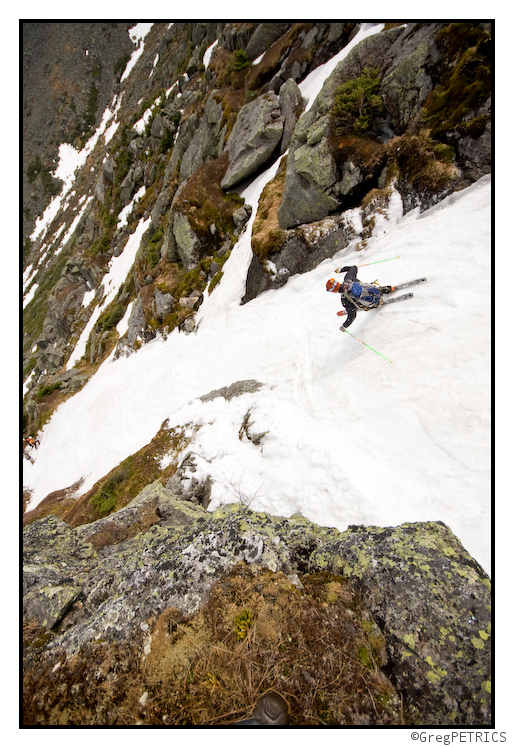 But the ski season finished for me in mid June when I made a desperation pilgrimage to Tuckerman Ravine–my first trip to Tux of the season–and made a few turns to say farewell to 2009-2010, and officially begin summer activities.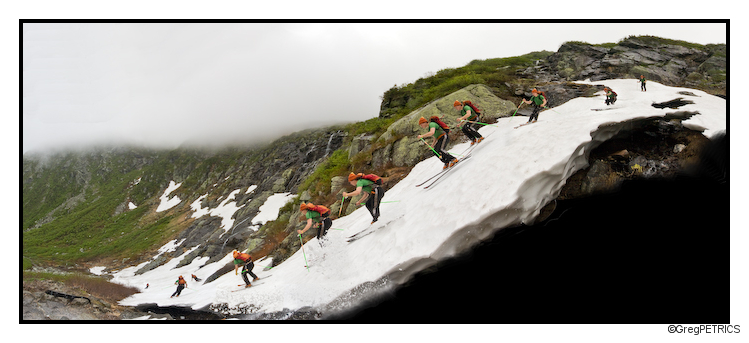 It is now officially "sane" to begin looking forward to 2010-2011! Thanks for reading Famous Internet Skiers! Keep yourself busy this summer with our SPA Trips (don't forget to check Lionel's weekend weather first though!), or waste a few hours browsing the Archive. There is much to do, and not much time until schuss returns!
---
Read about the author:
Greg
---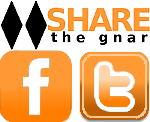 14 Comments
Please consider visiting our sponsors.
Leave a Reply