The Turn (or: A Year of Famous Internet Skiing)
July 26, 2010
In mid March I got an email from a fan of the site, Zach Neal, asking if I wanted to join him for a day poking around some place he was code naming "Katahdin." I couldn't resist a cryptic invitation, and we agreed to meet early one morning and make some schuss. Little did I know that skiing with Zach would literally be a turning point of the season. He introduced me to what I now lovingly call Roadside Katahdin Coolers. This place seems as though it was made for making turns.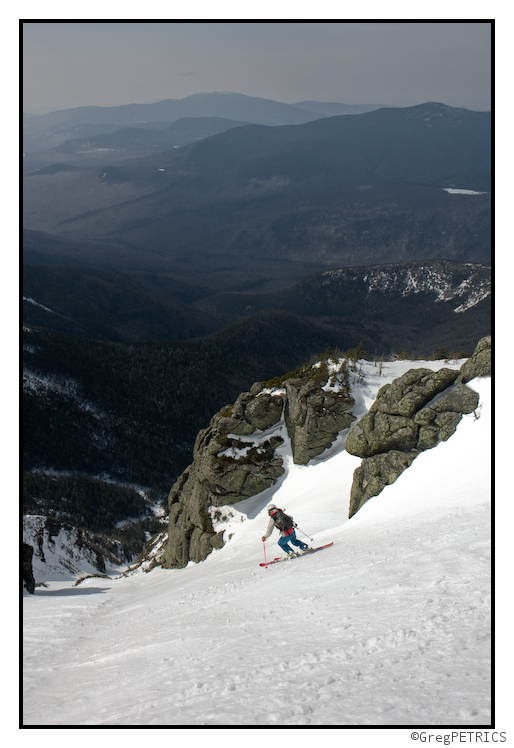 With turns like this, we knew we would return soon.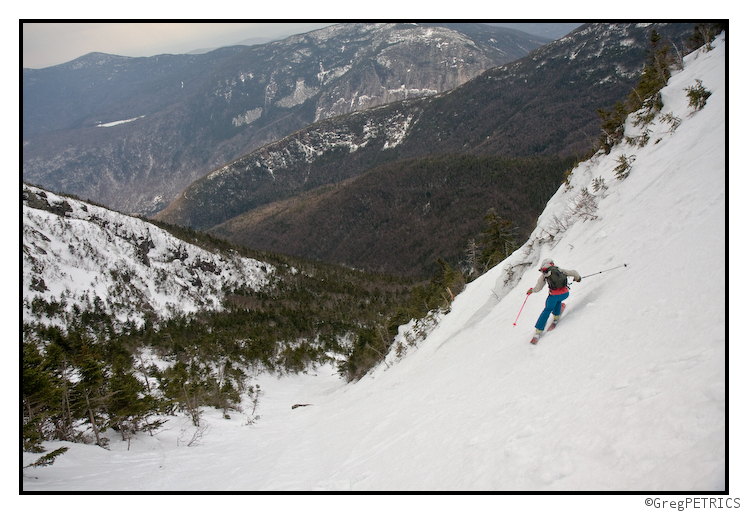 We would have to wait for a little bit however. For a brief two or three day window in late March winter returned, and although the ski resorts had a hard time garnering even an inch, the highest alpine terrain picked up several inches which when loaded by strong winds, and skied with an avalanche smart head, makes for some sweet turns. It was high time for sleeper days.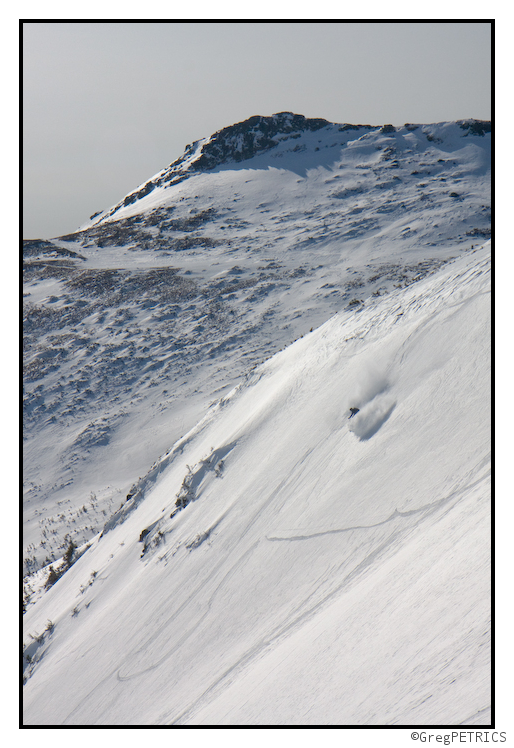 As this quick taste of winter departed, Allen and Sam returned from India, and Allen wasted no time in finding the schuss he'd been seeing me post on the internet. "Let's go!" he said, and so the first place we turned was back to the Roadside Katahdin Coolers.

Christian showed us all that splitboards do a LOT more than surf the powder.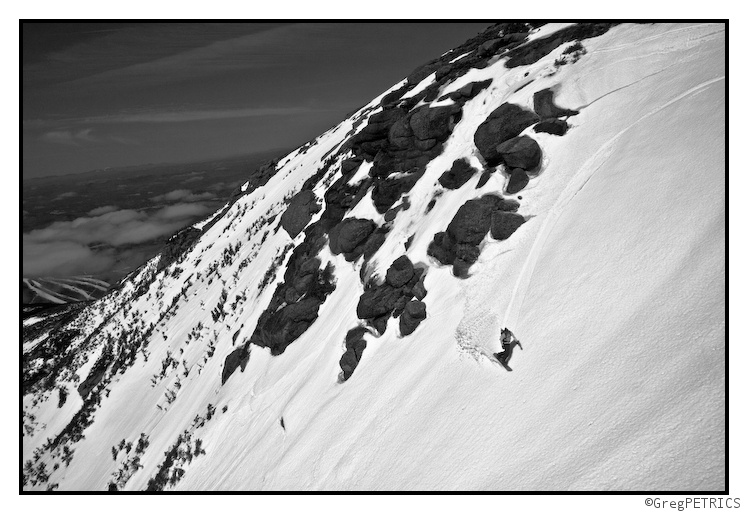 That same day MHL became the unofficial beer of FIS.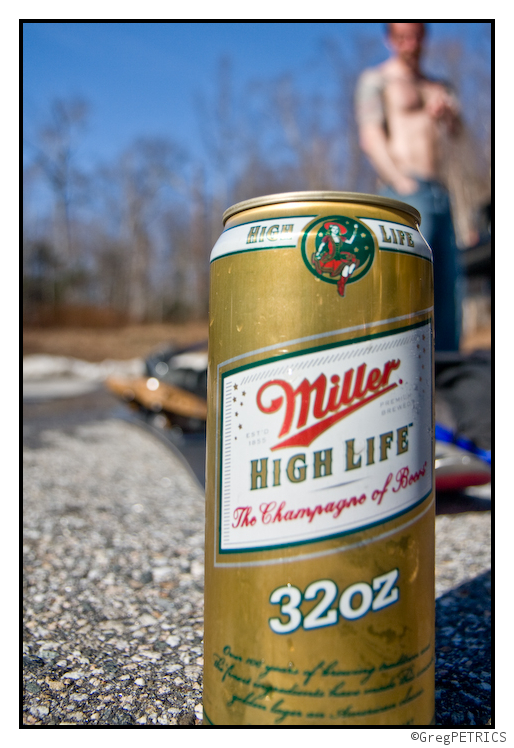 ---
Read about the author:
Greg
---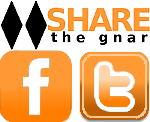 14 Comments
Please consider visiting our sponsors.
Leave a Reply