The Wild West (Side)
January 17, 2010
What can I say when I get to ski in a place like this?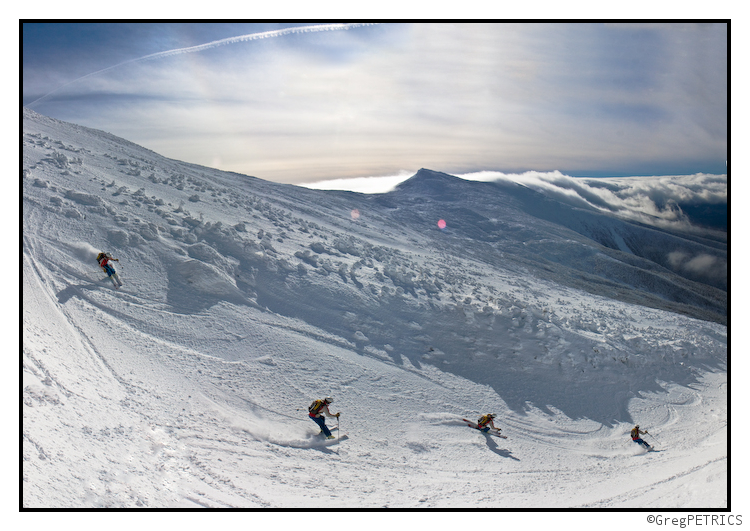 Down lower the terrain got kind of rowdy. I can't believe you can access this thing from Bretton Woods! What if someone ended up in here who didn't belong! I bet if they gave it a name like like "The Wild West Side of Bretton Woods," that would keep out the riff raff. Here is KC negotiating the crux of a descent: a tricky pitch with snow mixed with thinly buried rock and ice above a gaping hole of water and ice.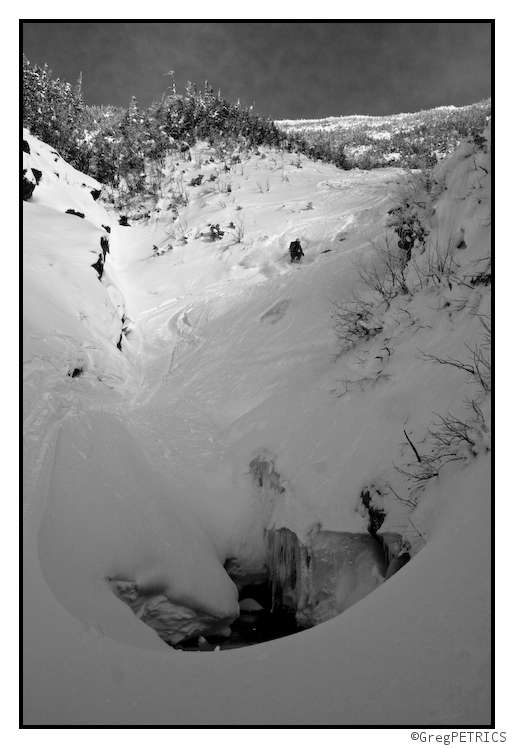 But KC managed it with a smile!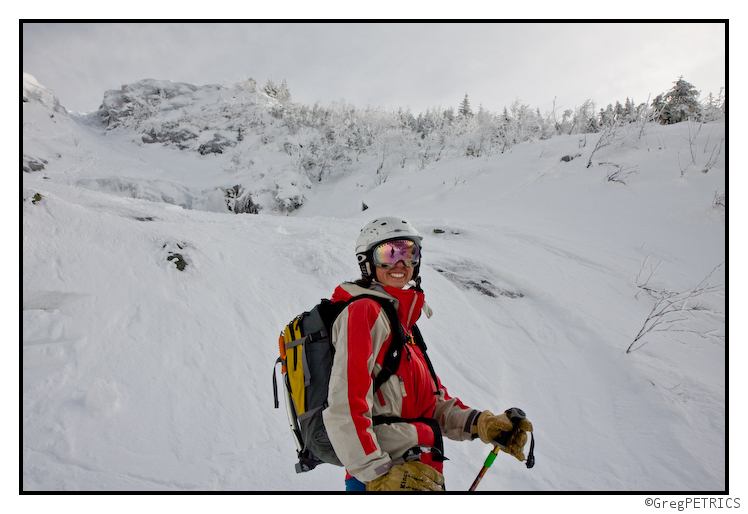 ROWDY! Yee haw!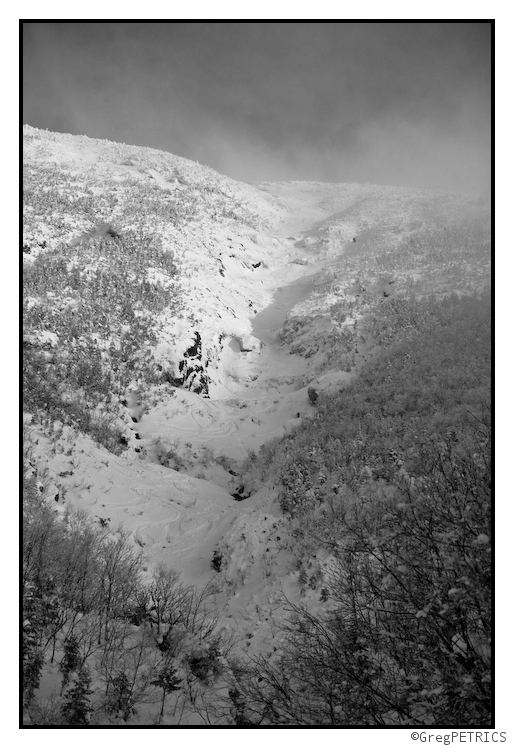 With just a few minutes before the Bretton Woods avi control started throwing charges to get ready for the next day of safe avalanche free skiing we made it back to the car, and headed back to the safe east side. Thanks for tuning in! I'll be getting my west coast stuff organized into something sensible in the next few days.
---
Read about the author:
Greg
---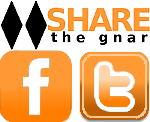 22 Comments
Please consider visiting our sponsors.
Leave a Reply