VTah Part IV — The Most Surprising Snow on Earth!
February 6, 2010
It was definitely hard for Ben to get back to business with this sort of stuff waiting to be skied.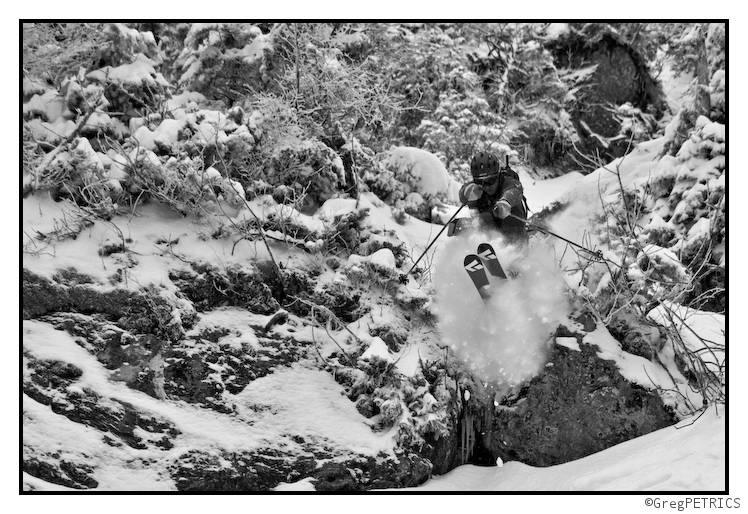 Greg agreed.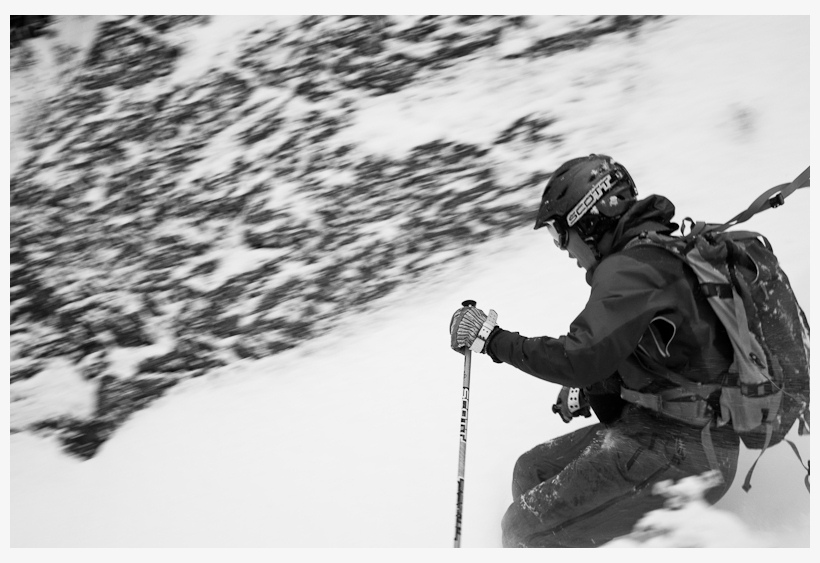 On the heels of the first "magic storm (Copyright 2010 Lionel Hutz)", but before the second, a surge of Arctic air blew across VTah and turned its small expanse of alpine terrain into a moonscape.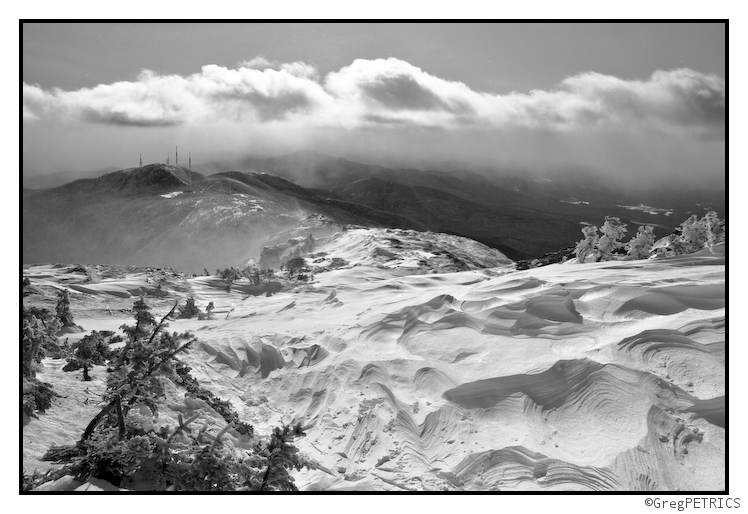 Although the snow in the alpine had been completely withdrawn by the wind, the sub-alpine had definitely received a few deposits. This was very very good about 20 seconds after this picture was taken: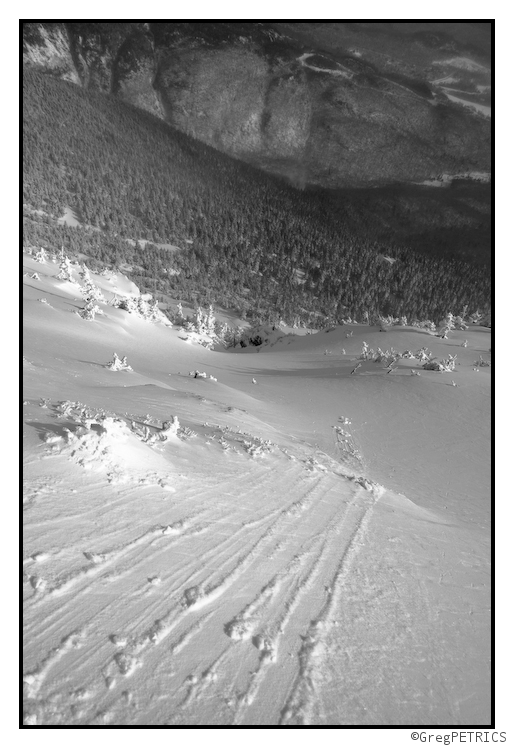 The anticipation before Christmas… an untouched snow filled sub alpine gully… the appeal of lingerie…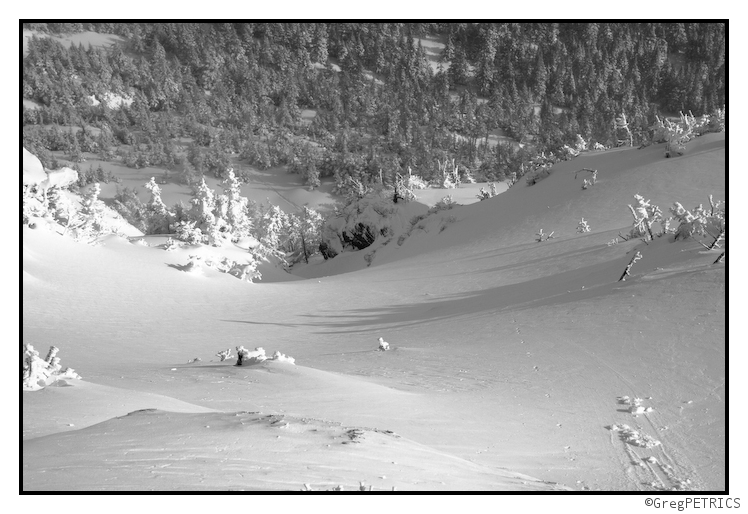 ---
Read about the author:
The F.I.S.
---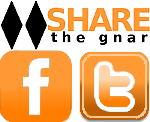 9 Comments
Please consider visiting our sponsors.
Leave a Reply