Dawn Patrol Fun
April 19, 2011
We had such good luck with our first dawn patrol that we decided to try it again. But where to go? Fortunately, we discovered a little-known book by someone named Andrew Mclean. This book told us of a mountain we had only heard rumors of. Allegedly located just across the canyon from popular resorts Alta and Snowbird, Mt. Superior apparently towers over LCC. Unfortunately we couldn't find any solid beta online or in books about the mountain. No pictures, no trip reports, really nothing other than hearsay even suggested to us that this mountain was skiable. We decided to go for it anyway.
The approach was grueling, a never-ending slog that makes Allen and Sam's recent North Twin Adventure seem like a roadside attraction.
I won't go into any great detail on the assault on the upper mountain. Needless to say there was a great deal of nervousness as we entered terrain that (perhaps) had never seen another human footprint before (except for the bootprints of the people who got up earlier than we did). Finally we reached the summit.
Oh ya, there was some skiing too. This story takes place immediately after the 3-4 feet of snow from the Wasatch Sanctions…
Thanks for reading! We were pretty stoked to have over 3000 vert of great snow for our (not) first descent of Superior!
---
Read about the author:
Ben
---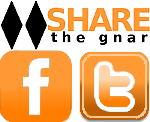 9 Comments
Please consider visiting our sponsors.
Leave a Reply