Dry Brewed in the Wasatch
January 4, 2011
On the second day of the New Year we cranked the sun up to high and headed out to our favorite south facing powder beach, the behemoth – Mount Superior.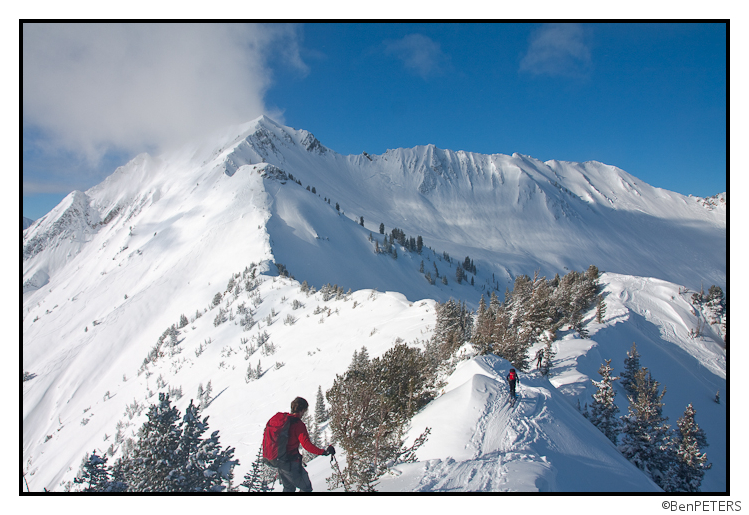 Day two's dry brewers consisted, once again of Ben, and also Kate (Ben's girl friend) and Andy Anderson (who is quickly becoming a Famous Internet Skier in his own right).  Our crew slid right up to power line pass and along the ridge towards the hulking Superior.   Along the way we got to negotiate all sorts of fun obstacles.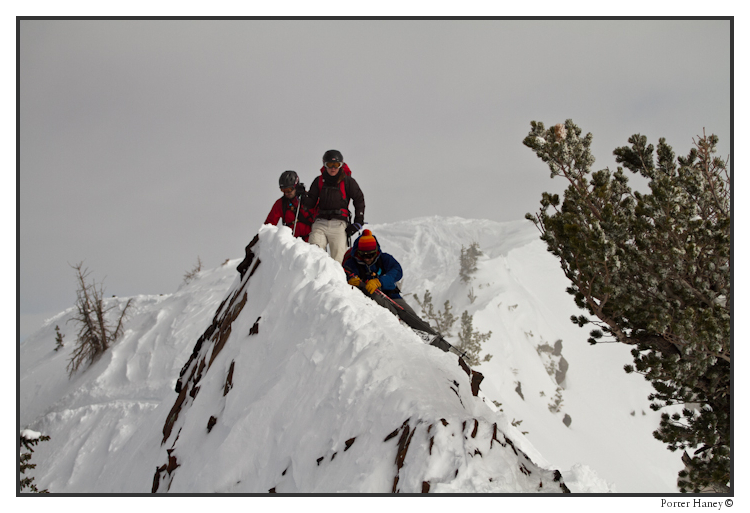 The obstacle's proved no match for Kate's smile.
And withered under the glare of Randerson's mustache.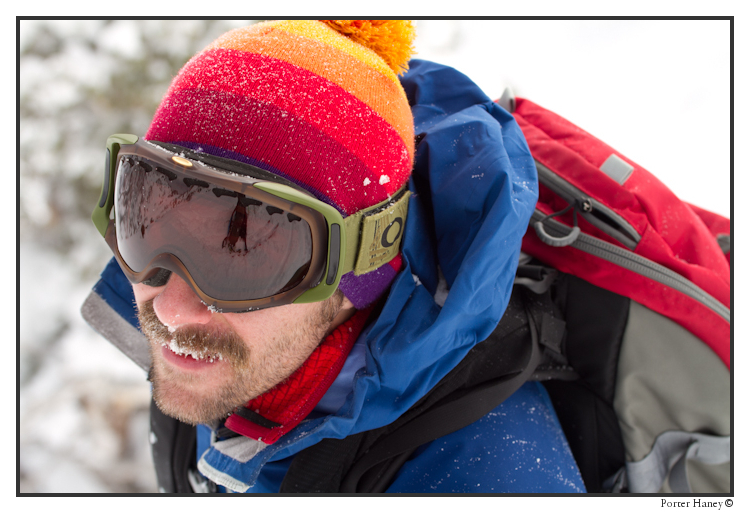 After ascertaining the quality of the snowpack, we deemed it good to go, and dropped into the south facing slope.  Little did we know that the South face would feature some of the highest quality brew, with a cup full of lovely scenery to boot.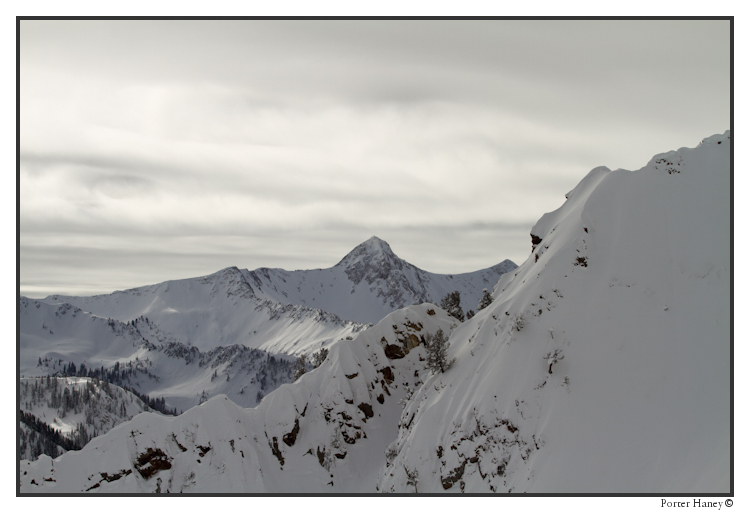 Turn after glorious turn we found nothing but the best the 'Satch has to offer.  Ben demonstrated an encore performance from the day prior.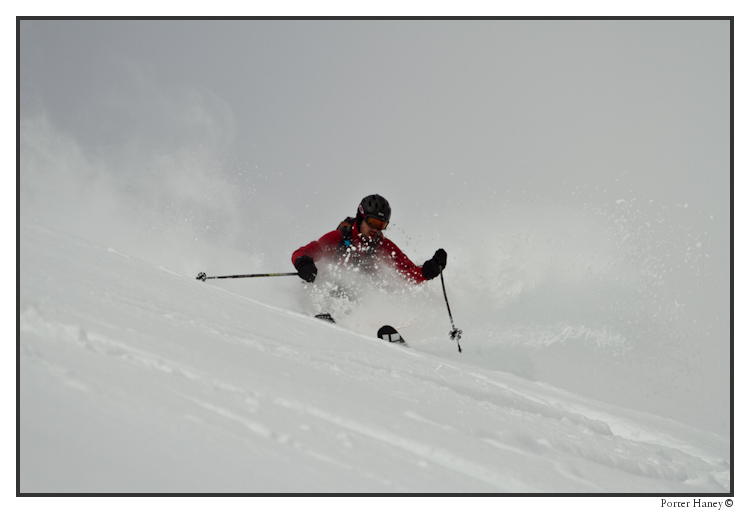 Not missing an opportunity to be caught on camera, I obliged Ben with a powder turn here.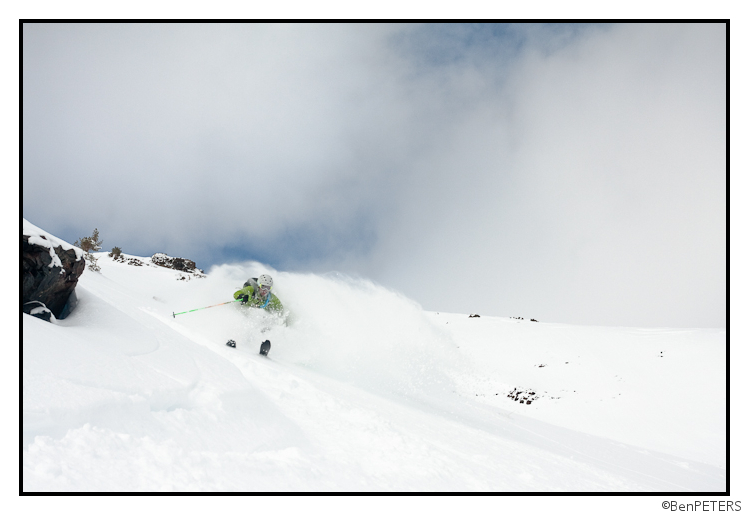 And there.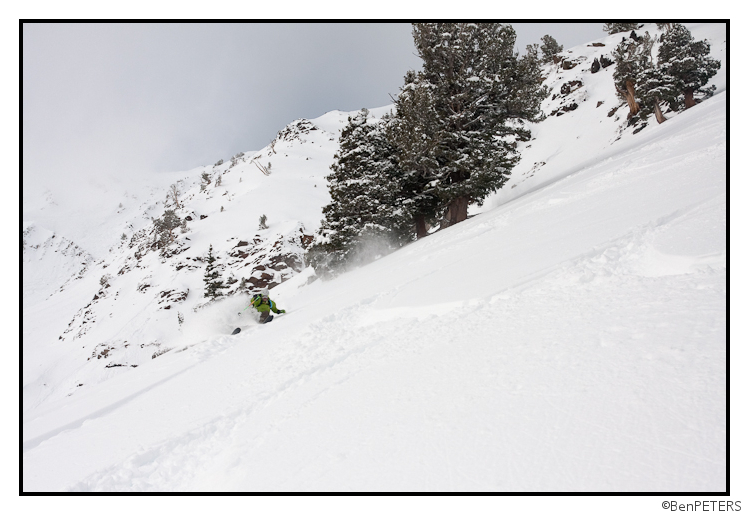 After a handful of turns taking pictures, Kate lead the charge down towards the Hellgate cliffs and Alta's parking lots.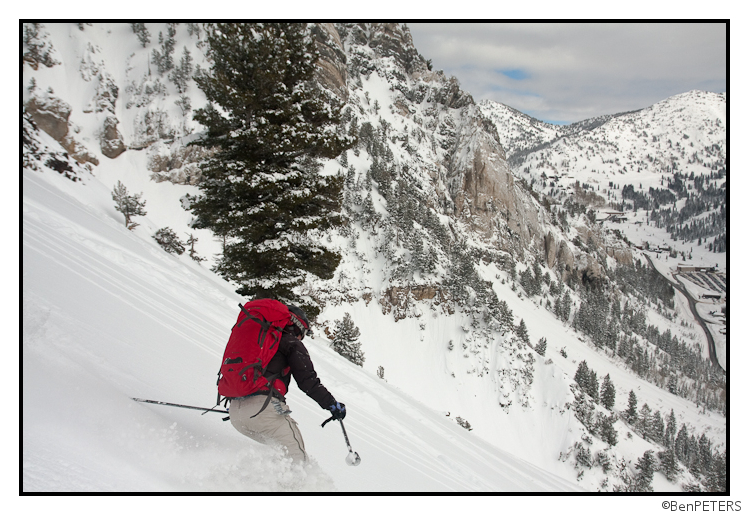 The LCC snow bank  yielded one last, high quality schussing opportunity, and Andy took full advantage.  Andy FTW, and an inbounds skiing high five.
We'd quickly proven that a brew can get even drier after two days, but could we push it to a third?
---
Read about the author:
Porter Haney
---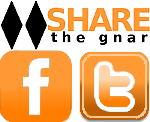 9 Comments
Please consider visiting our sponsors.
Leave a Reply