Give Us an Inch, and We'll Schuss a Foot
January 9, 2011
With careful route finding we were able to manage deep snow on the downhill…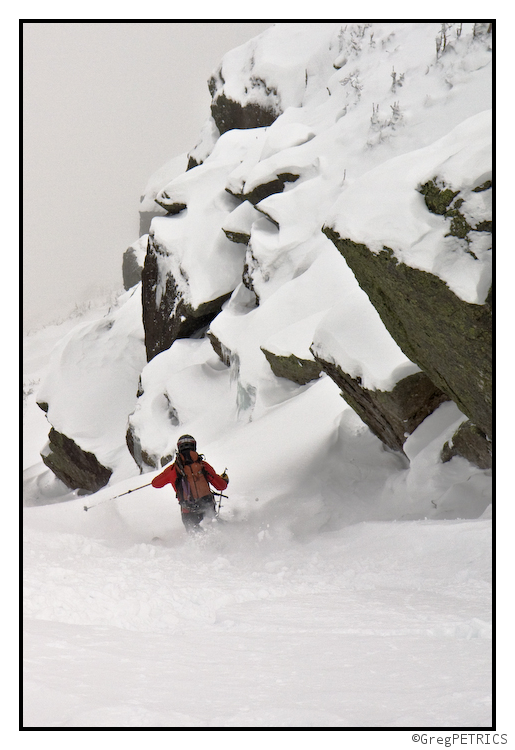 …and old surface on the up.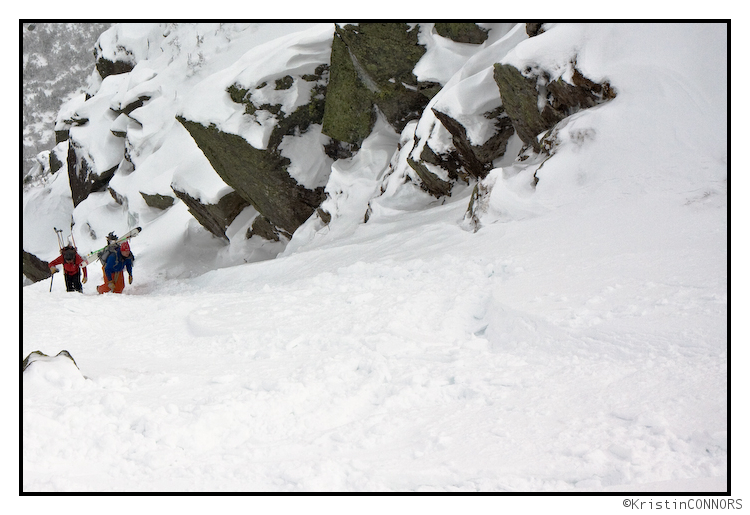 The phenomenon of wind loading was truly incredible. Upwind/exposed terrain was downright scoured to rock and soil in place. In the lee however well over a foot had been deposited. The contrast was amazing and absolute. Indeed, give this mountain an inch… and it makes a foot. Amazing.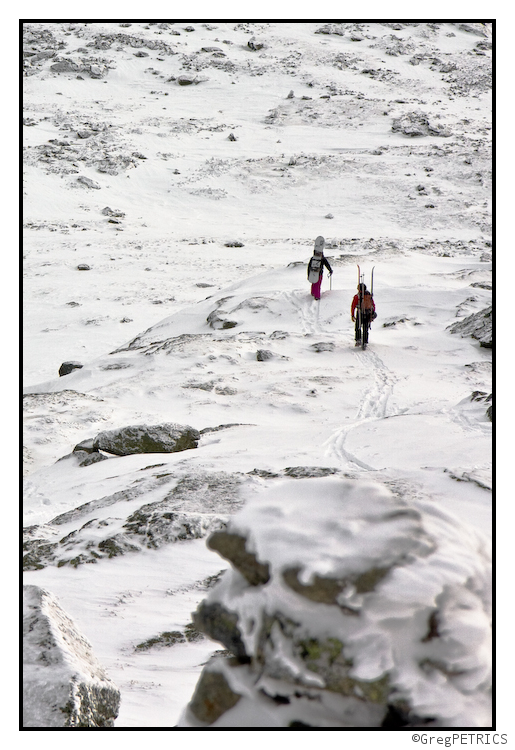 Ben was glad that he missed our East Coast thaw while he was in Utah, and that he came back just in time for it to get good again.

Steep… manageable avalanche conditions… powder snow… Ben must be dreaming. Is he still in Utah?

---
Read about the author:
Greg
---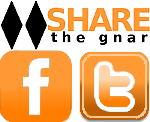 9 Comments
Please consider visiting our sponsors.
Leave a Reply