Schwacked-Out on New Year's Eve
January 1, 2011
Schwack [sh-hwak, -wak] (verb.) To travel through a densely forested area without a trail, preferably with tears streaming from your eyes. See below for usage.
With rain and warmth invading from the south, New Year's eve 2010/11 was the last call for the east coast ministry of FIS to get our fix. I rallied friends of FIS, Pete Wadsworth…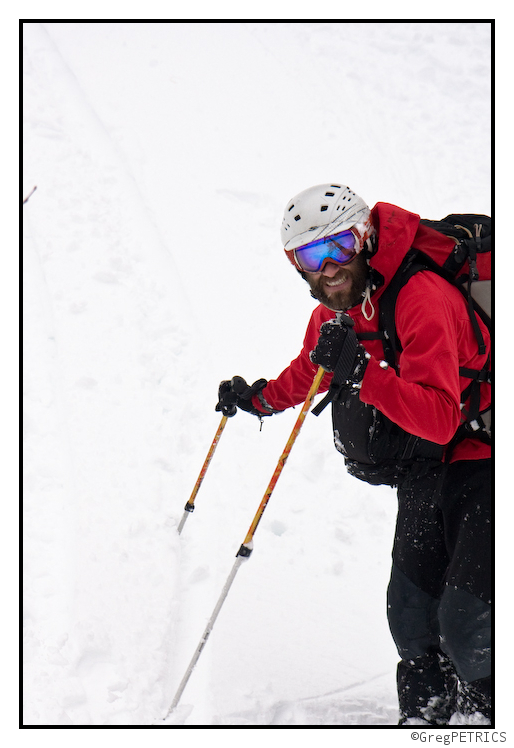 …and his social secretary Jessie…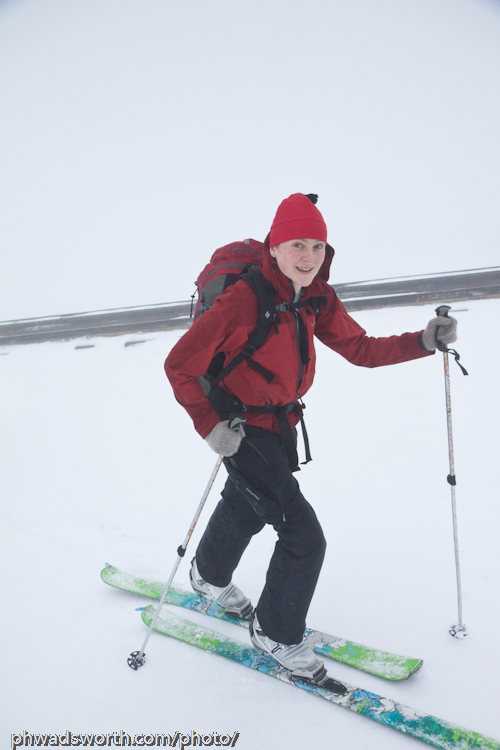 …along with splitboarding curmudgeon Christian…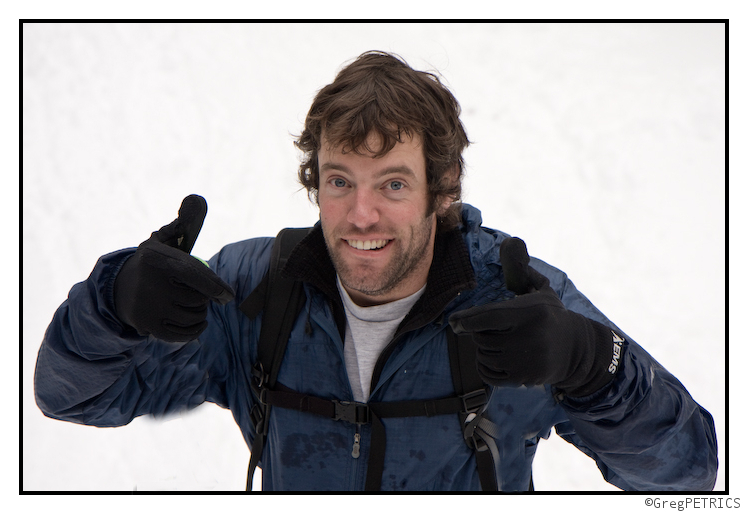 …and hand model KC…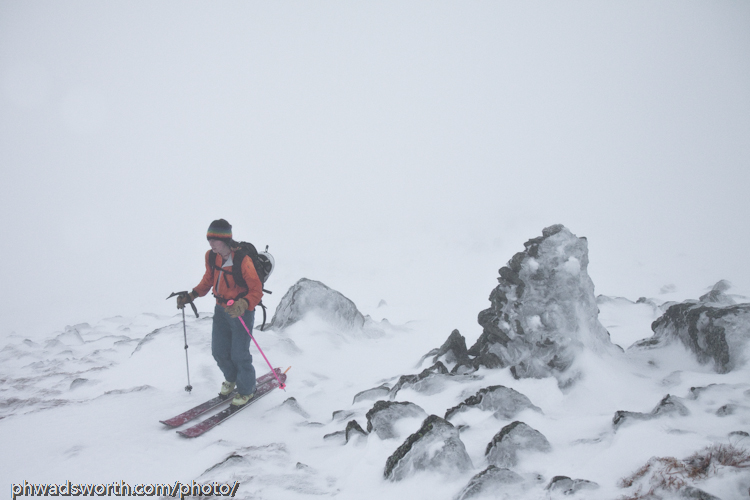 …for a hair-brained idea that might even involve some skiing. We headed east from Vermont at 7am aboard Pete/Jessie's vehicle, using every seatbelt known to Subaru owners. Despite a forecast calling for a nice morning trending toward poor weather by sunset, an hour and a half later the mountain greeted us with low clouds and some rain drops. A crew of other "green plates" was already returning to their car as we pulled into the lot. They were complaining of no visibility, poor skiing, and glopped skins. At precisely the same moment, the bar 6 miles down the road opened its doors.
Nevertheless, despite all the warnings, with tears welling up in our eyes we suited up, geared up, and headed up. Into the clouds we climbed. As with most of my new year's eve celebrations, things began to get hazy quickly…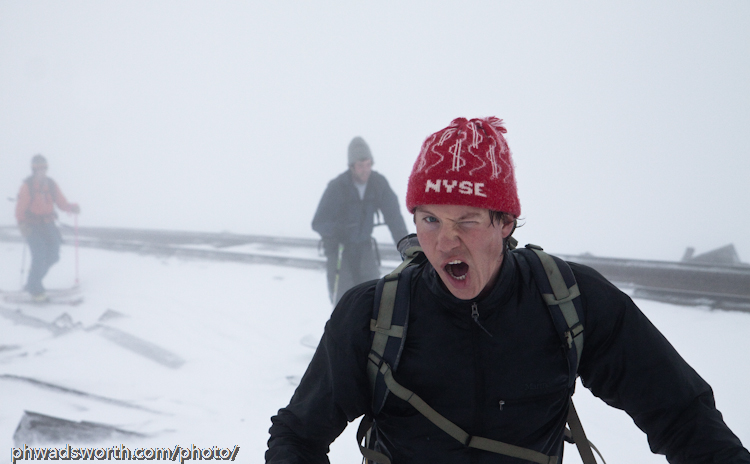 …and only got worse until I feared the day was on the verge of becoming a wind-beaten, tear-soaked, never-ending sidehill on ice.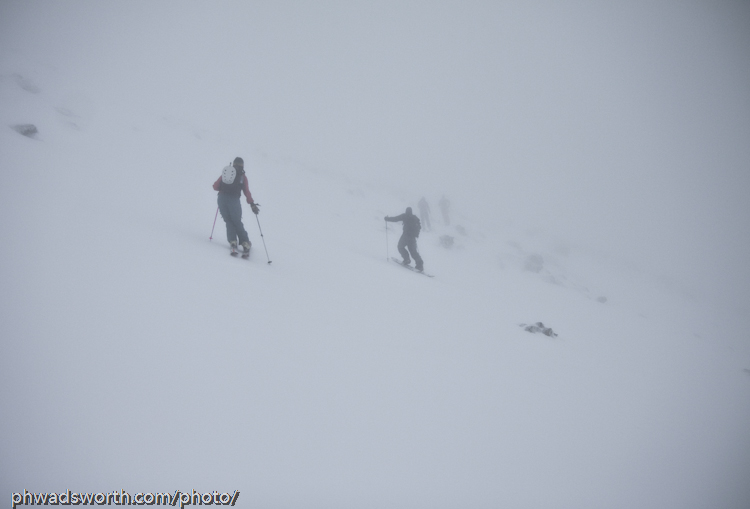 ---
Read about the author:
Greg
---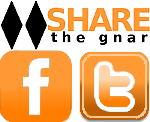 11 Comments
Please consider visiting our sponsors.
Leave a Reply