High Pressure
January 3, 2011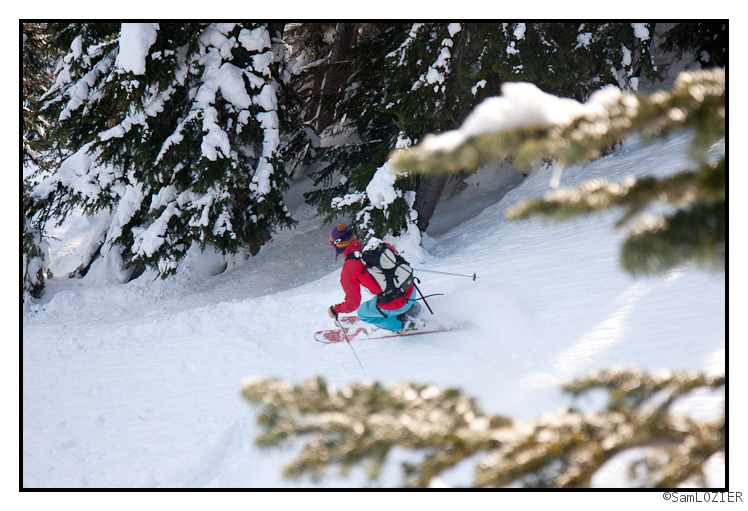 This was a long run by Baker standards.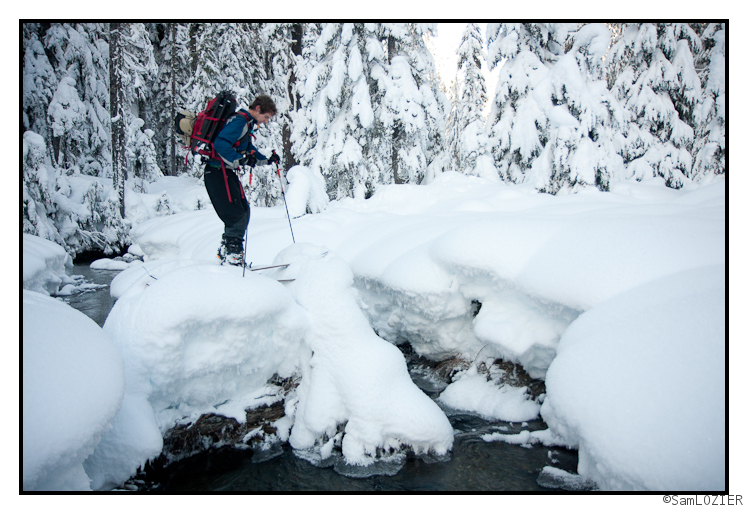 Before too long we reached the bottom of the valley, a place with it's own unique set of challenges. Allen led the charge here with river crossing Attempt #1. Attempt #1 was quickly aborted upon the realization that it would require a skins-on gap jump over a freezing cold stream.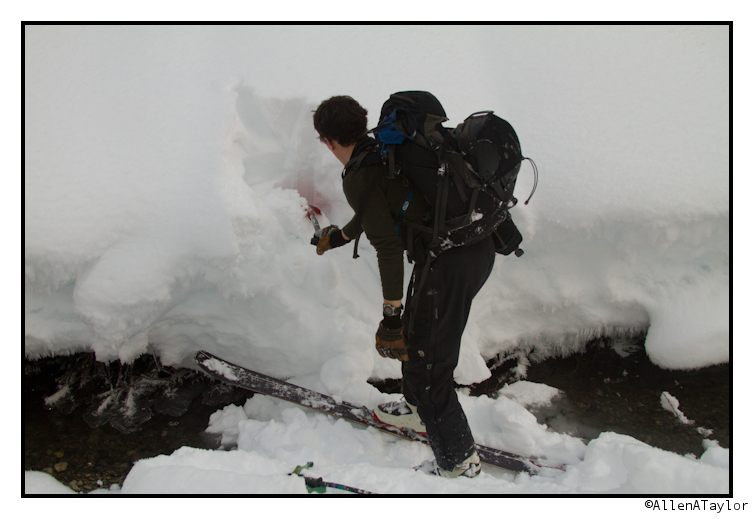 Attempt #1 was soon followed by the ultimately successful Attempt #2. Attempt #2 involved collapsing the bank of the stream into the stream, thereby creating a platform from which it was possible for me to excavate a ramp up the opposite bank of the stream, thereby creating a path for egress from the valley.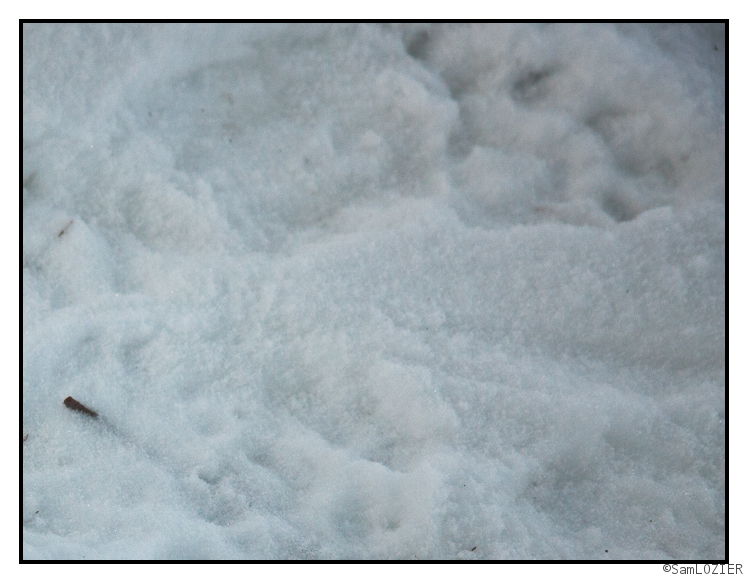 Now on the proper side of the stream, we were encouraged to make haste by the presence of large predatory animals in the area.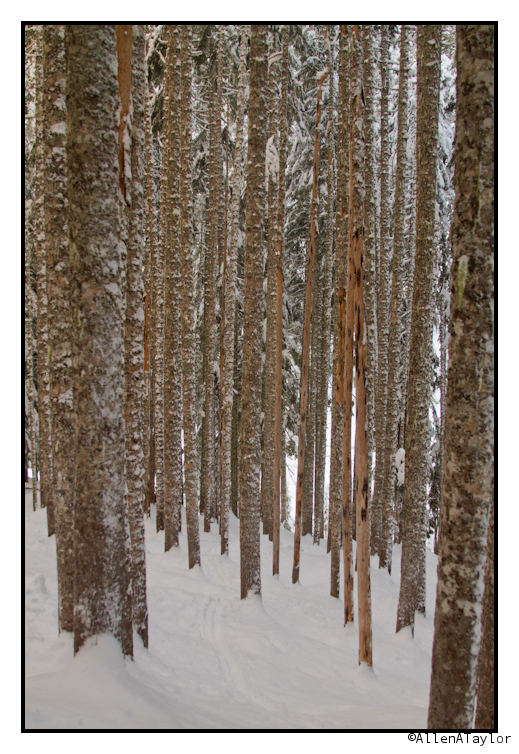 So, after several hours of this…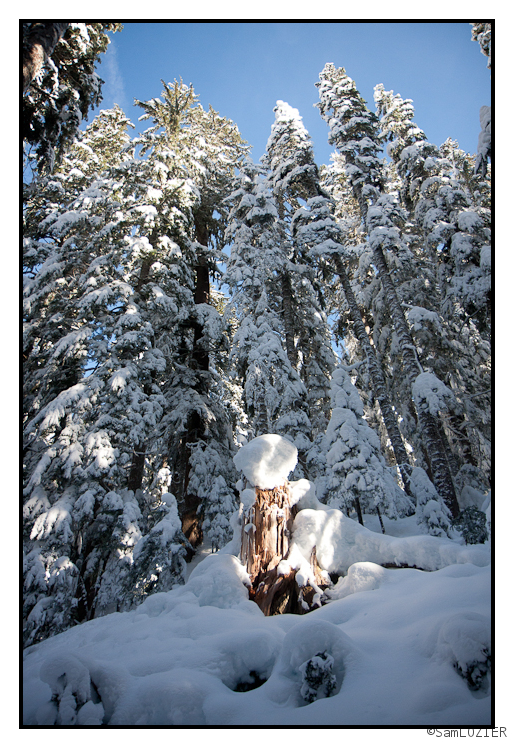 … and a bit of this….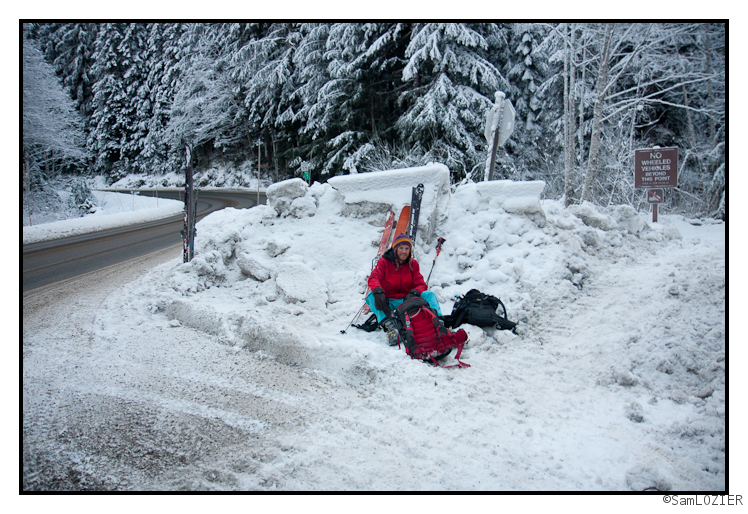 … we found ourselves here, at the base of the ski area access road attempting to hitch a ride back up to the ski area to retrieve our car after the ski area had already closed. As most traffic was coming down the road, not going up, this proved to be somewhat challenging. In the end however, some aggressive hitch-hiking by Allen saved us from near certain inconvenience.
Here are a few bonus photos that didn't really fit into my story: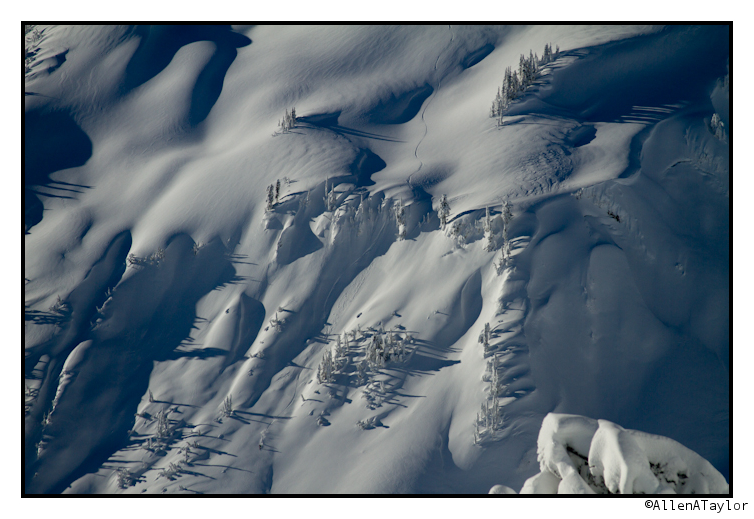 Some tracks that I wish were mine…
…A look at the Coleman Pinnacle with Baker in the background…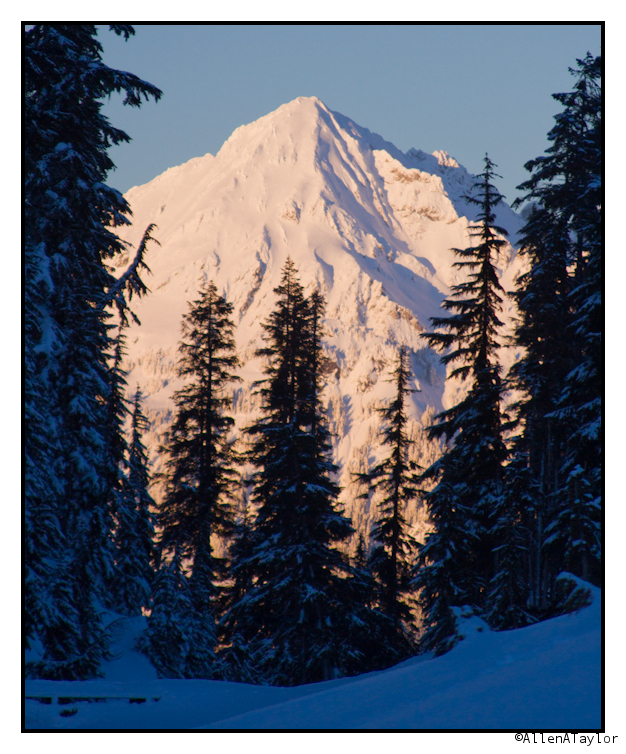 … and an alpenglow-ed Larrabee.

---
Read about the author:
Sam
---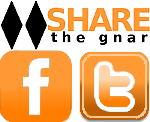 9 Comments
Please consider visiting our sponsors.
Leave a Reply