Loving Life on Larrabee
January 30, 2011
As the sun began to set, three cameras started clicking away, vainly trying to take it all in.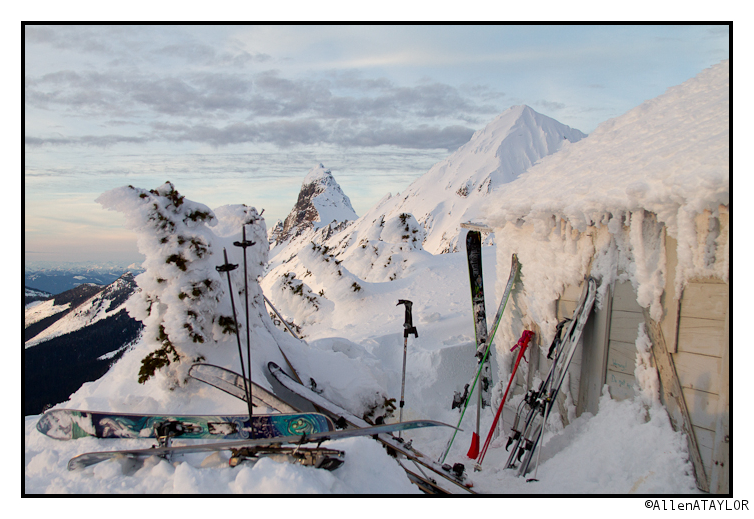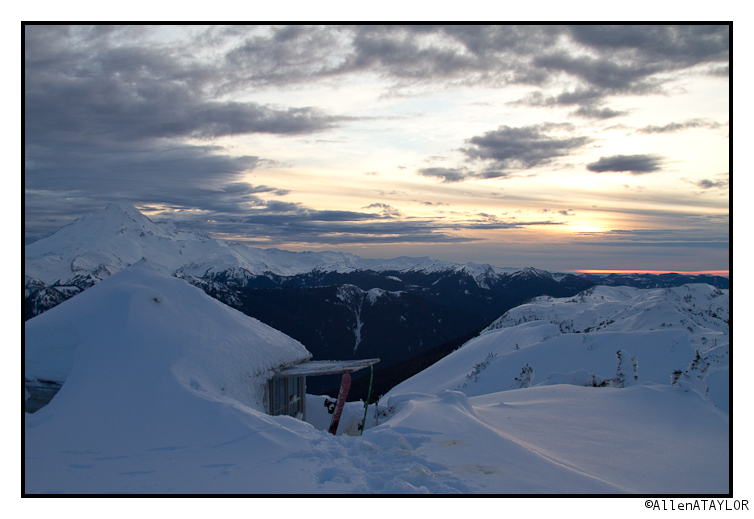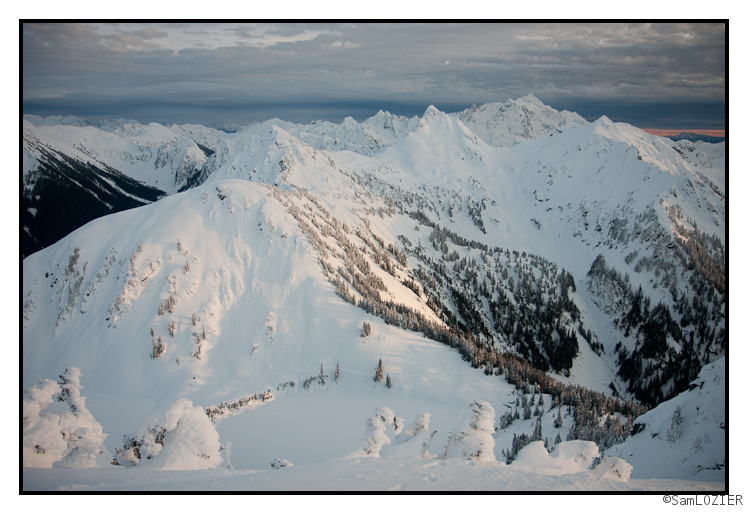 I won't be down there fishing until at least next August.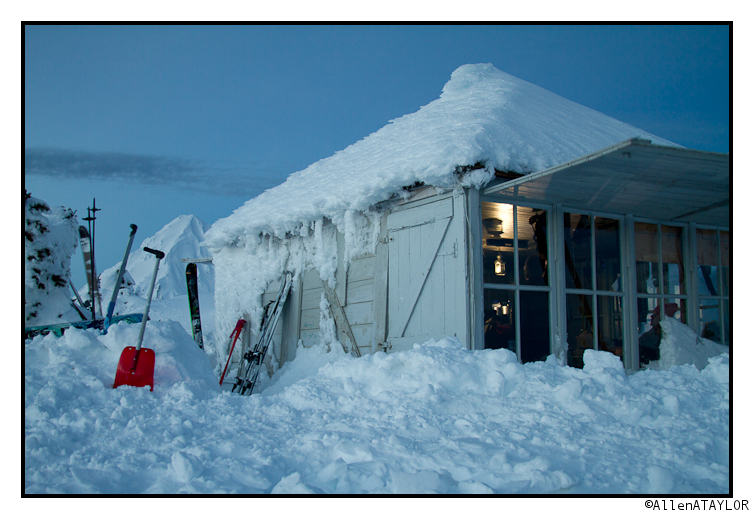 As the sun finally dipped below the horizon, we started to get settled in for the night.

It sounded like everyone slept well except for me. At some point during the night I got up to go to the bathroom and stepped in a puddle in my sock feet. I spent the rest of the night cat-napping and wondering if my toes would freeze. Finally, after hours of rolling around uncomfortably, the first rays of light started to peek through the cracks in the hut. It was time to get rolling.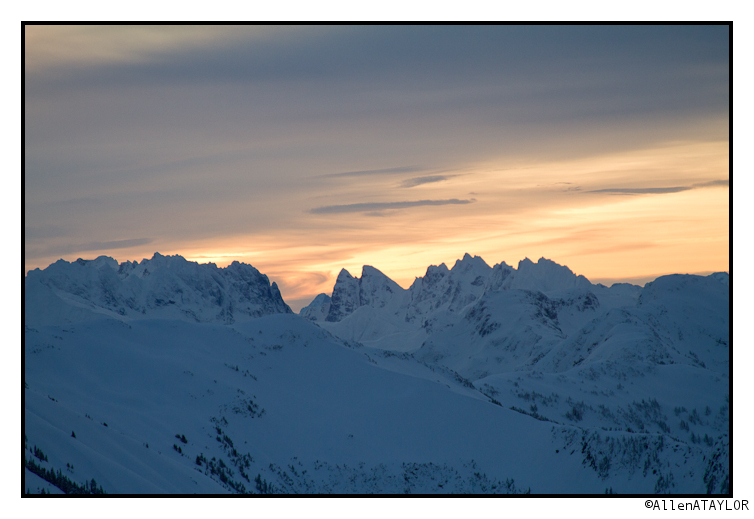 It looked like a sunny day over the Pickets, however a glance to the west had us questioning our plans for the day. Ominous black clouds were forming in a large front-like line over the ocean. The last thing we wanted was to be stranded in steep alpine terrain as a front blew in, however a quick one-bar cell phone call to town confirmed that the previous days weather forecast was holding true. Allen and I set out for Larabee in a hurry with the rest of the group coming up fast behind us.

---
Read about the author:
Sam
---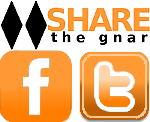 10 Comments
Please consider visiting our sponsors.
Leave a Reply