Loving Life on Larrabee
January 30, 2011
I'd wanted to ski one of the lines on the south face of Larrabee since I first saw the mountain last summer. All three of the main chutes drop directly fall line from the summit to the bowl at the bottom of the south face and looked to be rather steep from across the valley. Based on what we could see, the chute furthest to the right looked to be the most skiable as it didn't have a large ice encrusted cliff in the middle of it.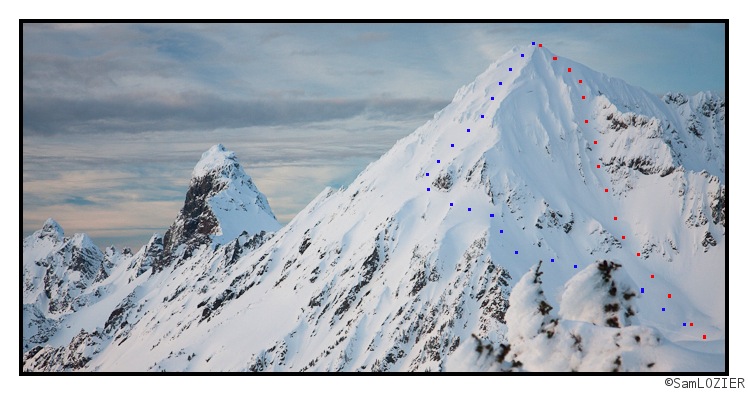 Our ascent route (and the previous groups descent route) is shown here in blue, and the line we hoped to ski is red.
So, with a pretty good idea of what we wanted to ski, and a close eye on the weather, Allen and I headed out towards Larabee under clearing skies.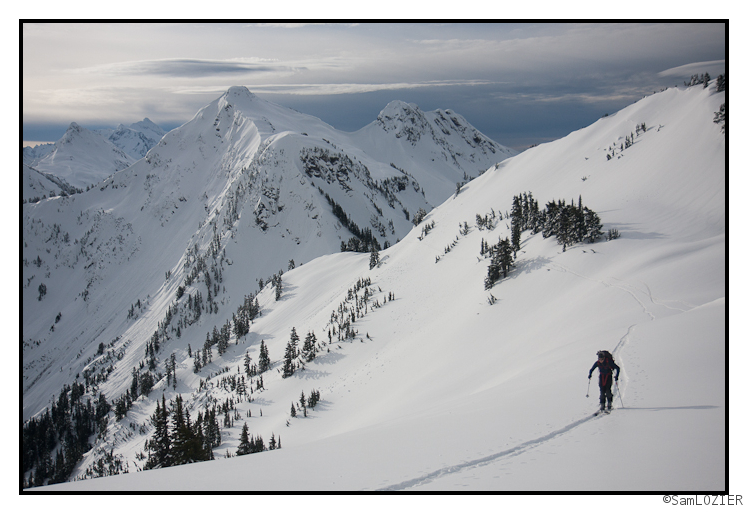 As we followed the ascent route that the other group had used the other day, we were able to make quick progress up the mountain.

Allen nears the end of the skin track….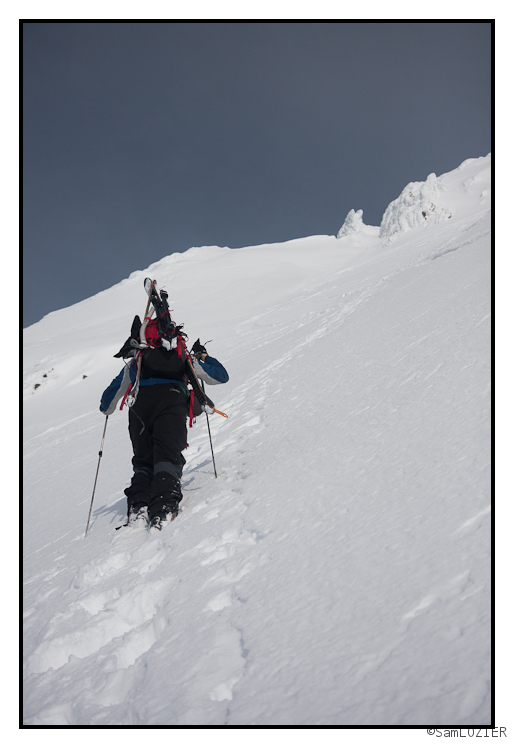 … and switches his gear over to begin boot-packing to the summit.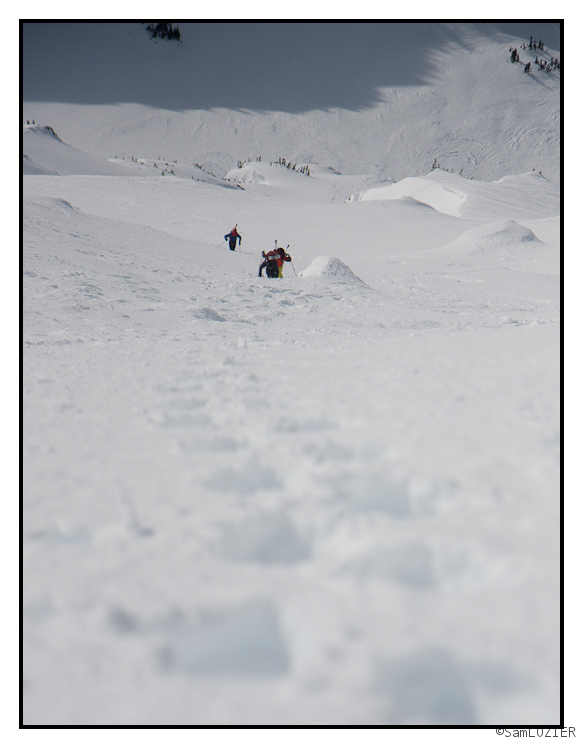 Looking down, Allen and I could see that the rest of the rest of the group was still following us up the mountain.
At some points the boot-pack that had been established the previous day had been completely scoured away by high winds during the night.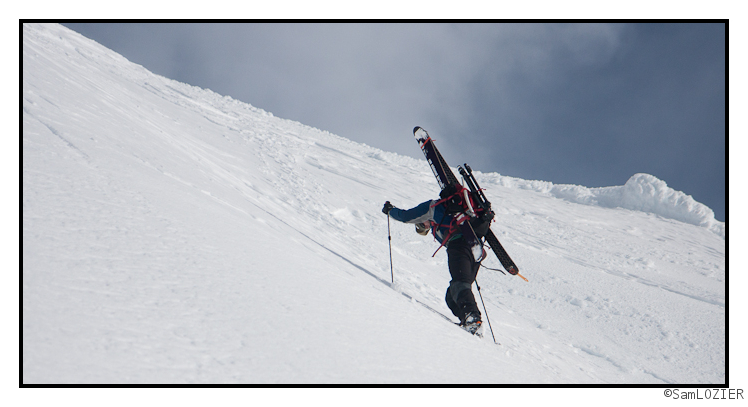 Allen, setting the bootpack near the summit of Larrabee.

---
Read about the author:
Sam
---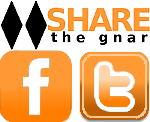 10 Comments
Please consider visiting our sponsors.
Leave a Reply