Meat Week Part I: Stoking the Fire
June 29, 2011
Eating enormous chorizo breakfast burritos seemed like the logical way to start a week long, 1300 mile trip across Southern Utah. After piling into Porter's white Toyota Tacoma, affectionately named 'The Chicken Taco,' I realized there was more meat in that truck than in a fist-pumping dance club at the Jersey Shore. I mean, just look at these guys: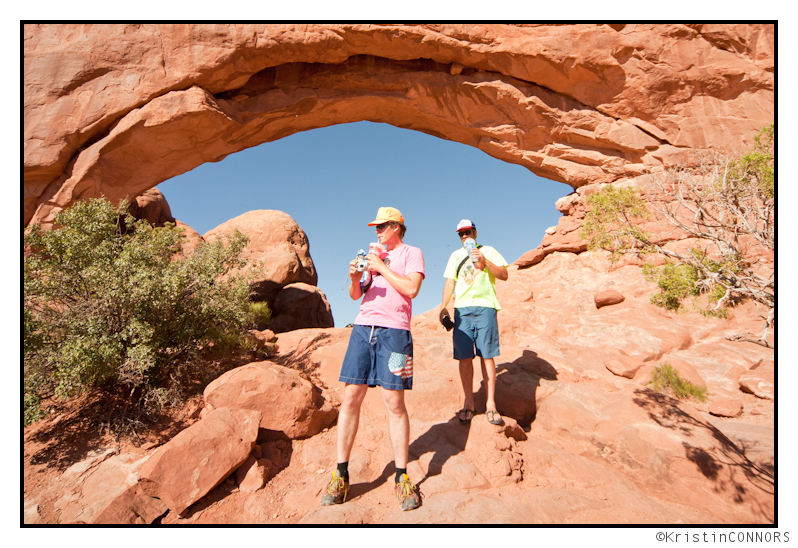 We barely got out of Salt Lake City before the sounds started. Flatulence became another sound of the road, like the wind whipping up through canyons, rocks from the road bouncing off the side of the truck, snow falling gently on to the ground…wait what? SNOW? One would assume Southern Utah would be 90 degrees F and sunny in late June, but this is the FIS crew, and things tend to go a little haywire on our trips.
Our first stop was a cold one at Cedar Breaks National Monument (10,500 ft elevation)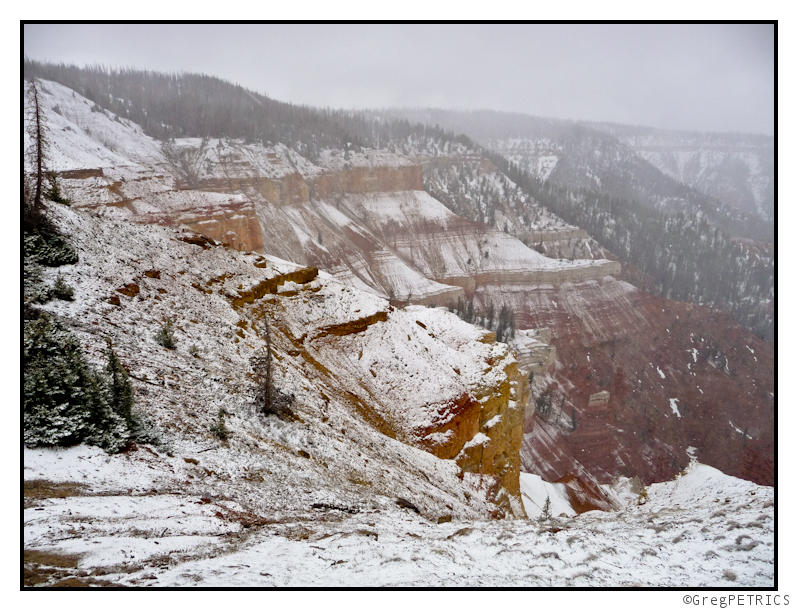 Combined with the snow that was left over from the winter, it made us wonder if you could ski here… oh… wait a second.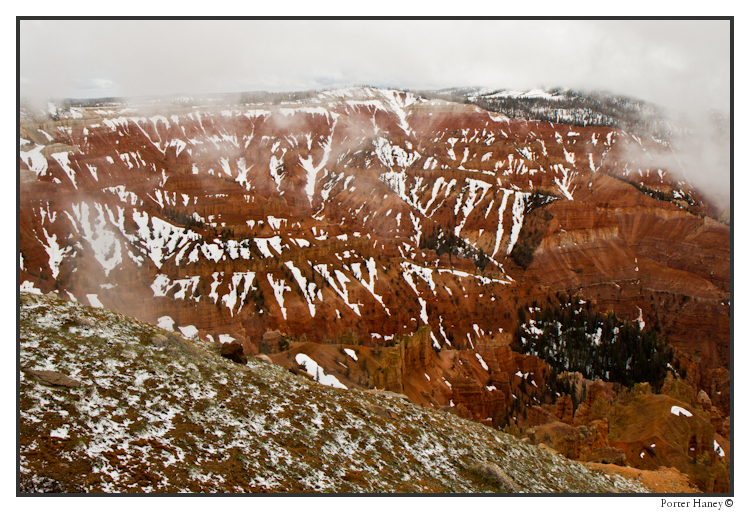 In contrast, just down the road, we were met by much warmer temps, and a beautiful waterfall that drains UNDERGROUND Lake Navajo. (Neat!)

We couldn't pass a watering hole without taking a little dunk.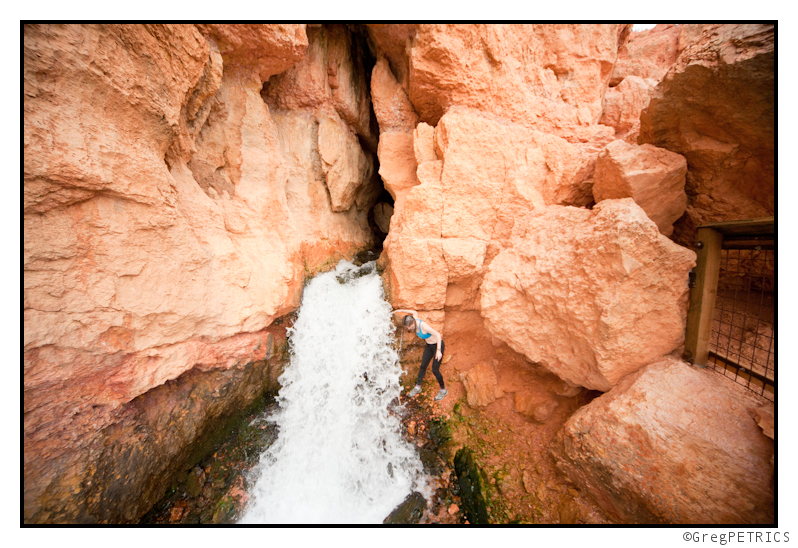 We then hit the road to find a campsite for the night where I witnessed the beautiful bond between man, fire and pork. Greg gets downright giddy at cooking over an open fire (yes, that's G's excited face):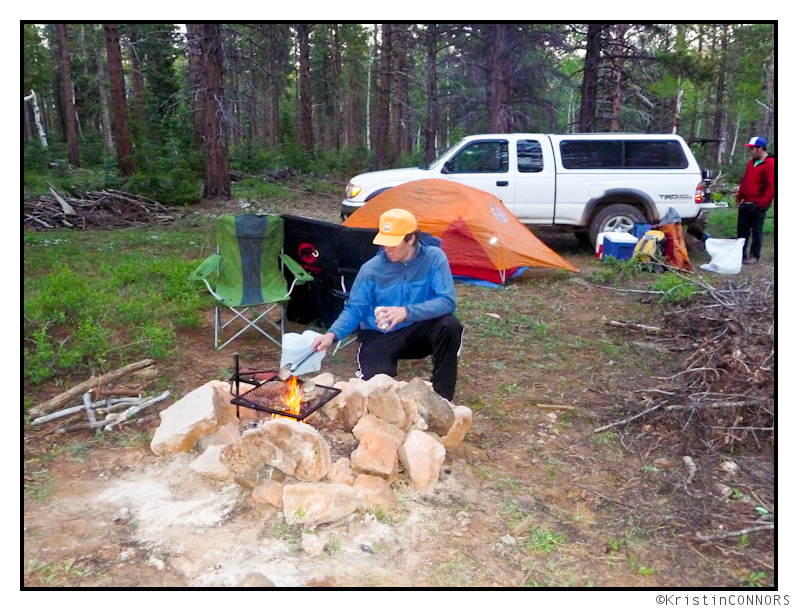 What gets me giddy? Blasting 'I've Got a Feeling' by the Beatles as we enter Zion National Park on the cusp of an awesome day of hiking in the desert. The last mile of the Angel's Landing hike was steep and exposed – exciting and breath-taking in other words.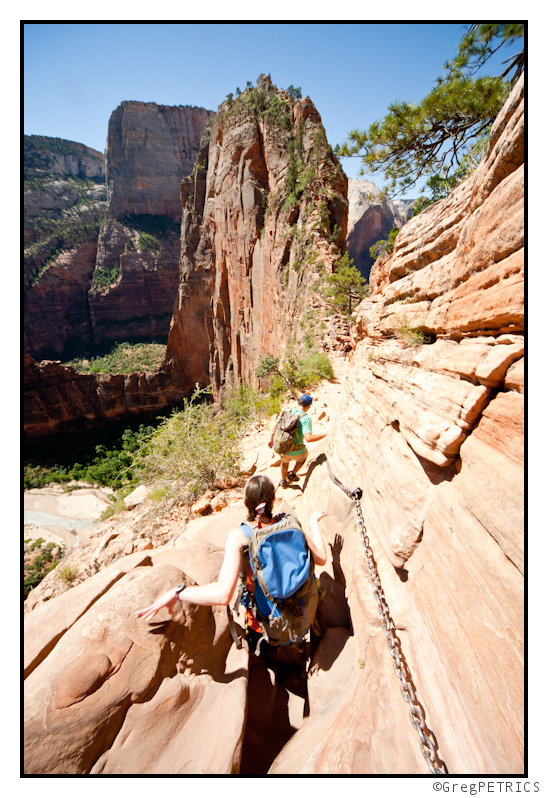 Views at the top can be described in the same way.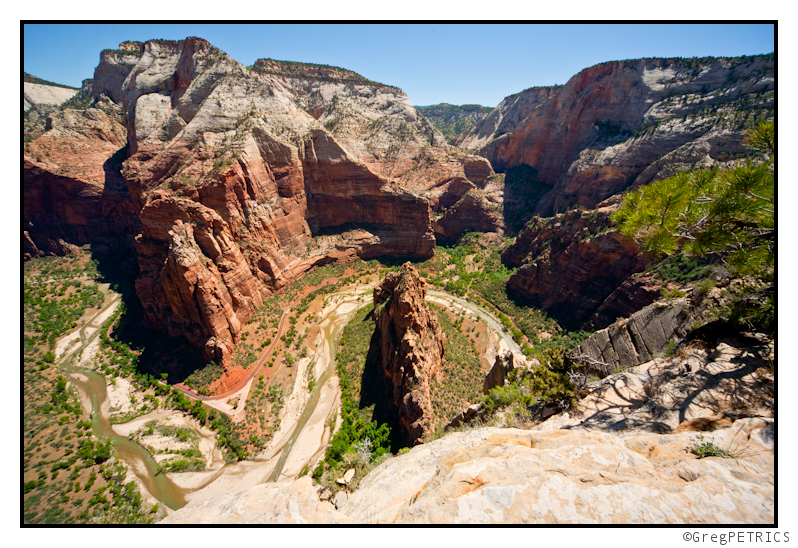 At the end of the hike we cooled off in a trickle of water that filled a nice pool a bit outside the park.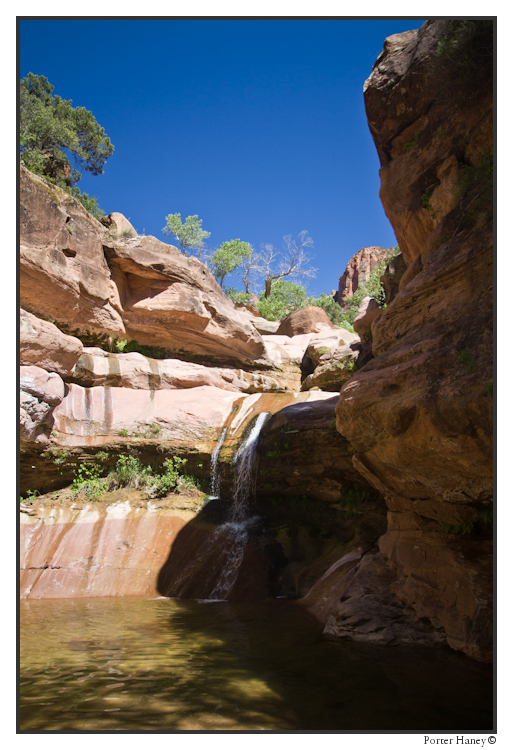 ---
Read about the author:
K_C
---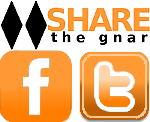 7 Comments
Please consider visiting our sponsors.
Leave a Reply