Meat Week Part II: Grilling the Grillables
July 7, 2011
I guess these piles of rock that look like candy corns are actually called "Bentonite Hills." Whatever; we climbed on one that the road went right over–the surface felt like loose granular fit for east coast schuss–and we couldn't help cracking jokes about how much fun we had climbing up on "Ben Tonight."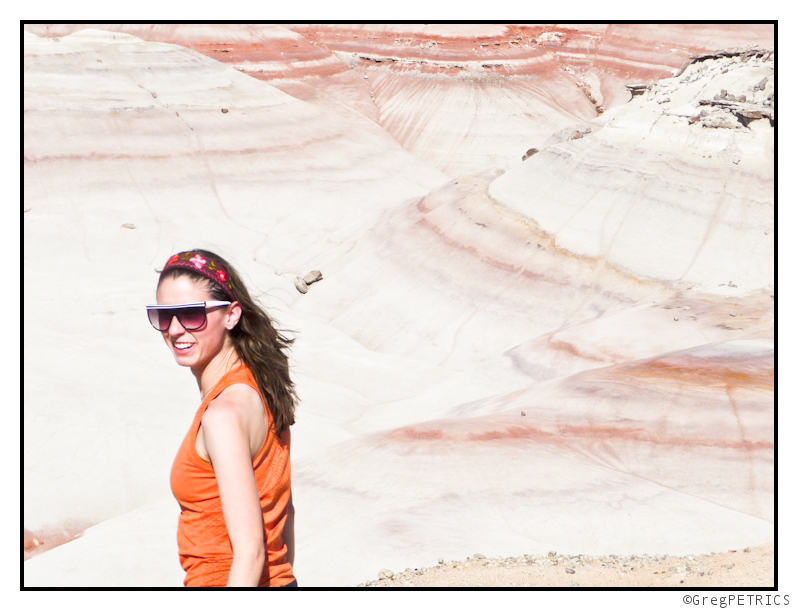 After doing some things on bentonite that his mother wouldn't approve of, I was starting to wonder if maybe we were lost. I had seen no Capitol Reefs, and definitely no Cathedral Valleys. Then suddenly we came around a corner, and there it was… the perfect cactus flower to photograph!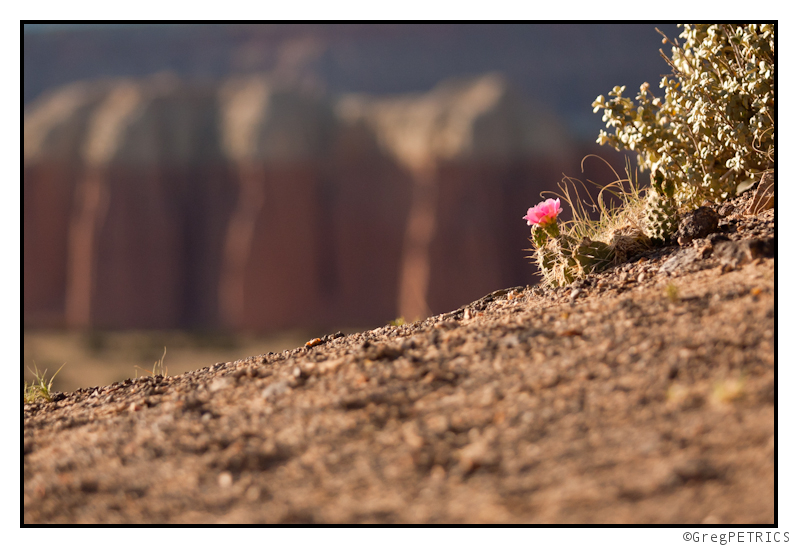 Oh yeah… and we also found Cathedral Valley. Phhhbbbt. NBD.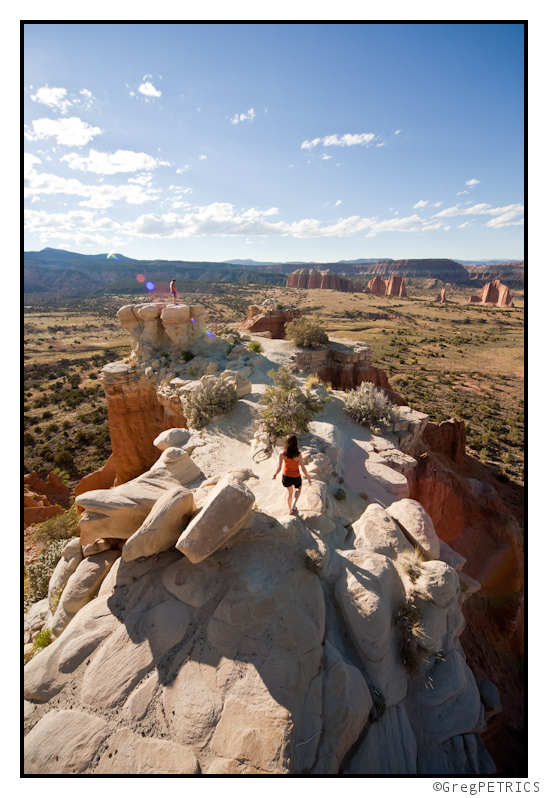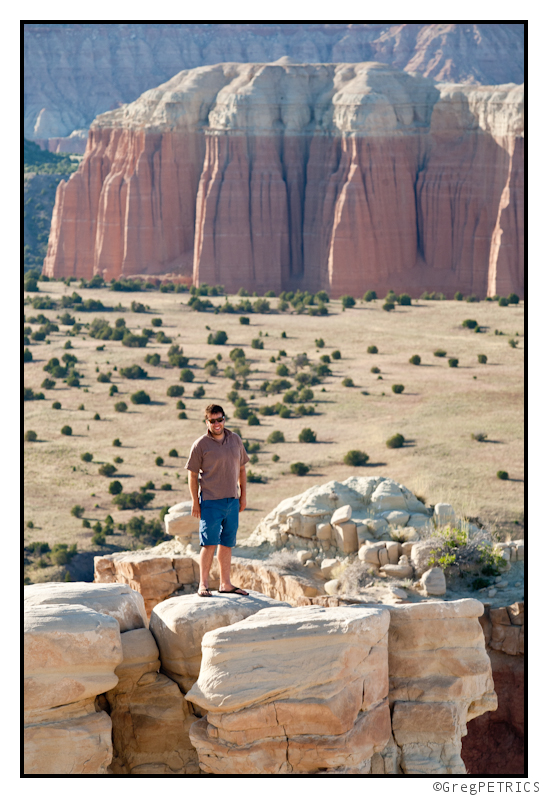 We were going to camp in the Cathedral Valley, but there must have just been a hatch of bugs, because we got chased right out by VISCOUS blood sucking creatures. We fled into the impervious Chicken Taco, and rushed up into the mountains. I was unsure of what we were doing–it was getting dark–but the boys were sure; you can tell by the confident simul-pointing.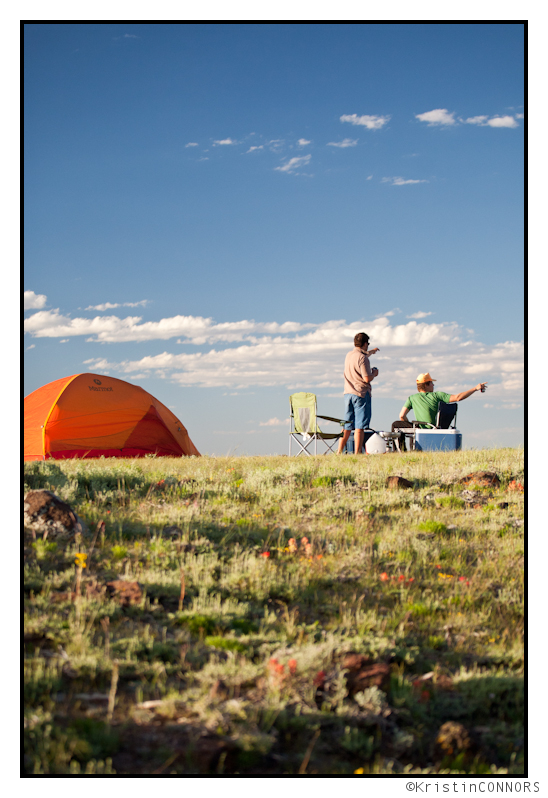 Night #4 was as picturesque as the previous 3. Not a bad view for a campsite (NO BUGS either).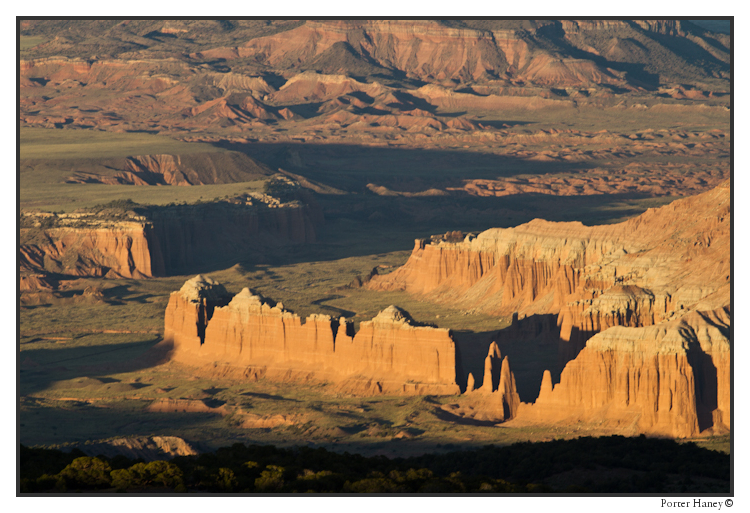 I was becoming familiar with the sights and sounds of our campsite. Meat Week was proving itself.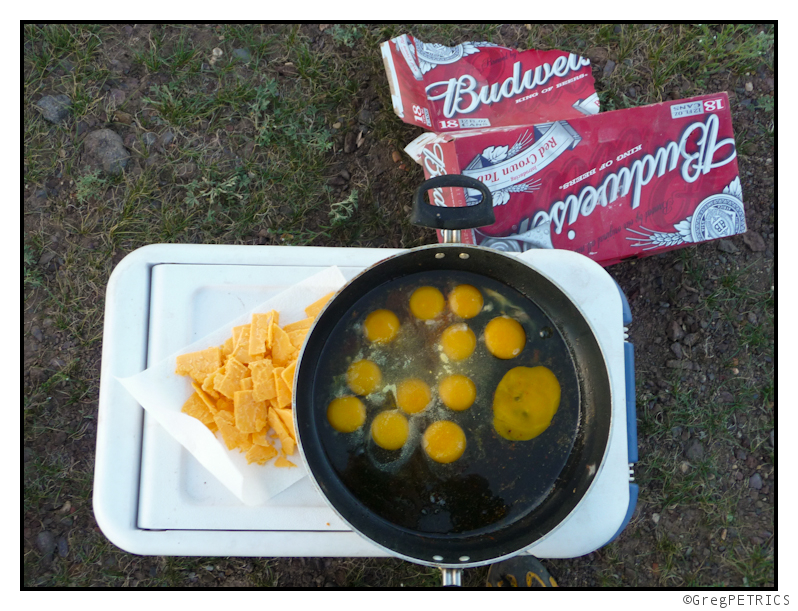 And lest you think we went an evening without pork product… you need not be alarmed.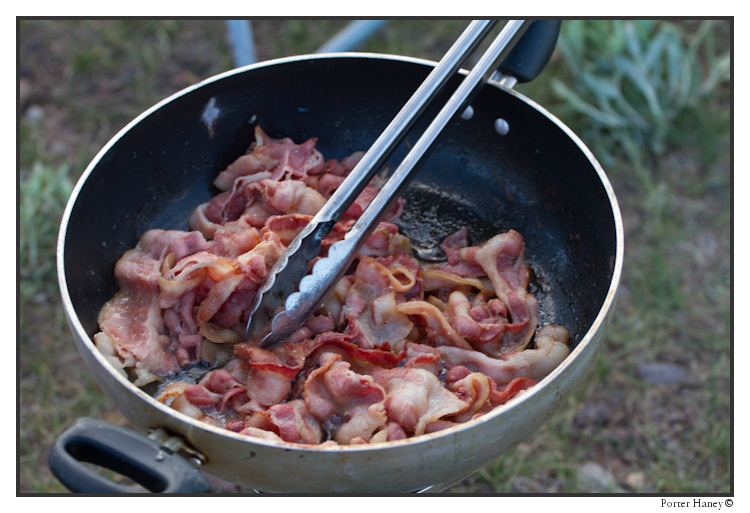 Once again, stars in the desert west were incredible.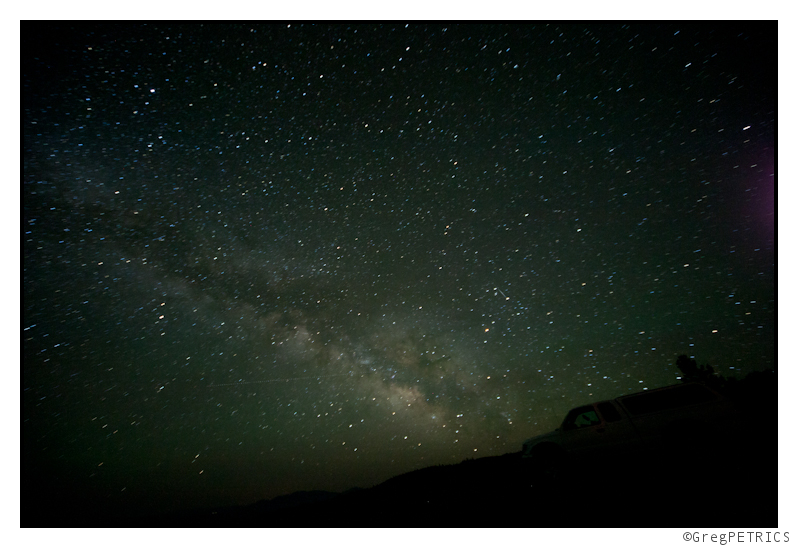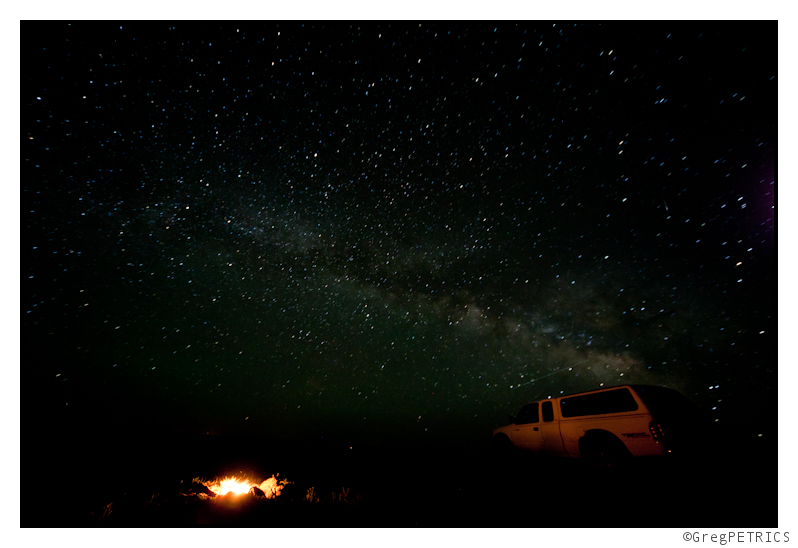 ---
Read about the author:
K_C
---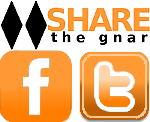 6 Comments
Please consider visiting our sponsors.
Leave a Reply