Meat Week Part II: Grilling the Grillables
July 7, 2011
The next morning mooed crisp and cle—-wait, what? Mooed? Yep. Mooed. You see, at dawn a herd of cows approached our campsite apparently wanting to be part of Meat Week…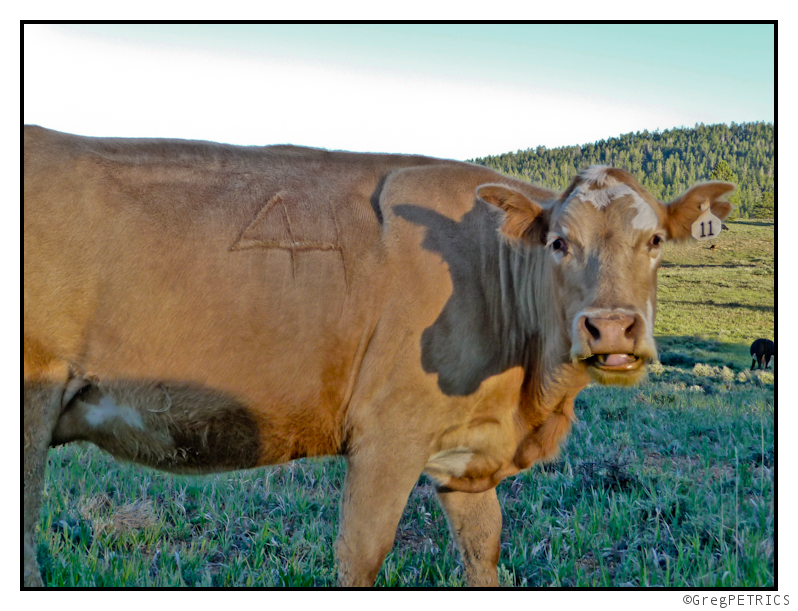 Sorry cows…pork product only on this trip. With that, we packed up and headed on toward Moab, that trendy, touristy, heady, vacation destination in the desert. We definitely didn't do any touristy stuff like wait on line for a photo with the Delicate Arch. That would be lame.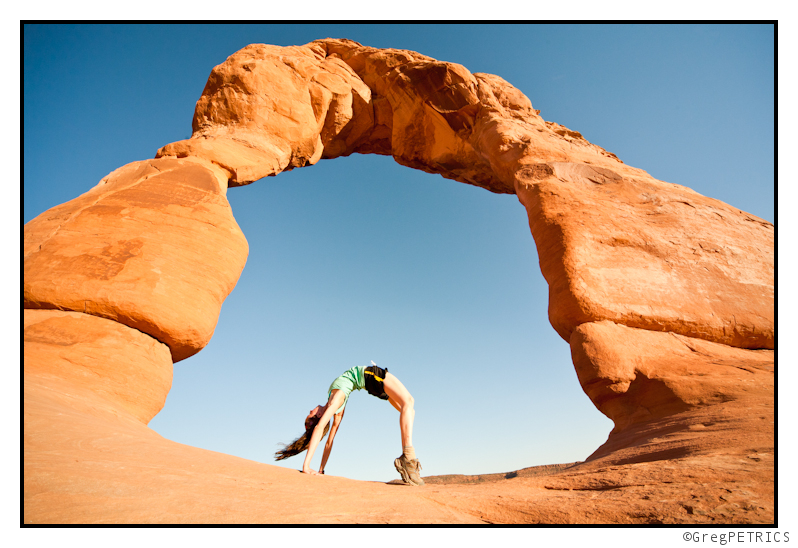 I'm not sure if it is legal to head out there, but the view from the pinnacle "around back" and "across the canyon" from the usual touristy spot is pretty sweet too. The stuff that looks like fuzz on the horizon line is actually hundreds of tourists waiting to get their picture of the Delicate Arch. What they don't know is there's no wait around back across the canyon.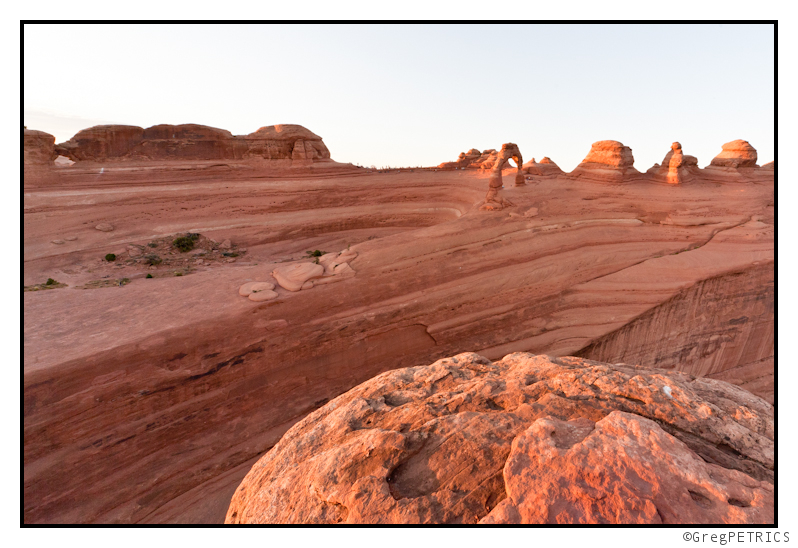 Being "not tourists," after the extremely strenuous 1.5 mile hike to Delicate Arch, we kept waiting for the rangers to come by and fill up our Big Gulps, or at the very least give us another bag of Sun Chips. Greg snapped a few photos while he waited. Porter just sipped the melt water from the ice in his big gulp. (Nota Bene: we're now back to where this whole thing started. How's that for artsy schmartzy foreshadowing?!)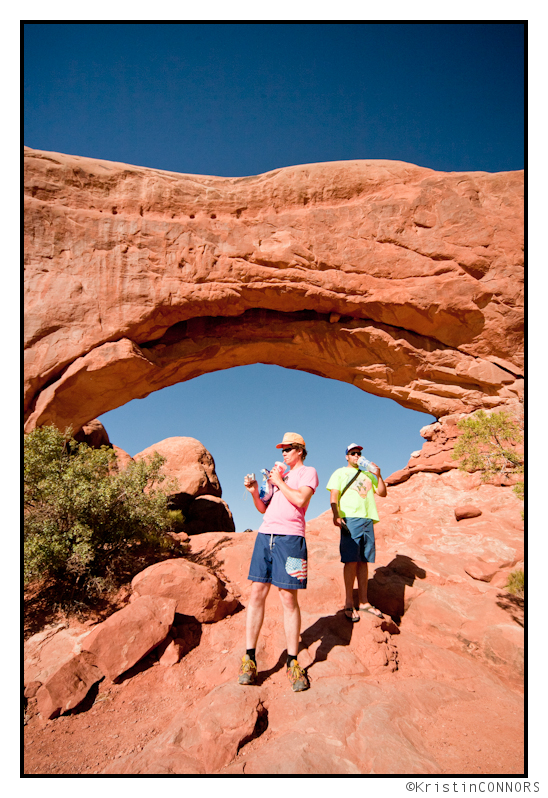 As we waited for what seemed like an eternity for the rangers to come, it started to get dark out though, and yet still there was no sign of free-refills. Rather than secure life preserving hydration fluids, we decided to sit down and play with cameras as the deep blacks of space, mellow greens of the milky way, and flittering stars of the night took over the azure behind the arches.

Alas, no refills, and no complimentary Sun Chips were handed out to us by the federal custodians of Arches National Park. I will be writing a strongly worded letter to my congressman. If that doesn't work, a kick in the face should do it (JUST KIDDING).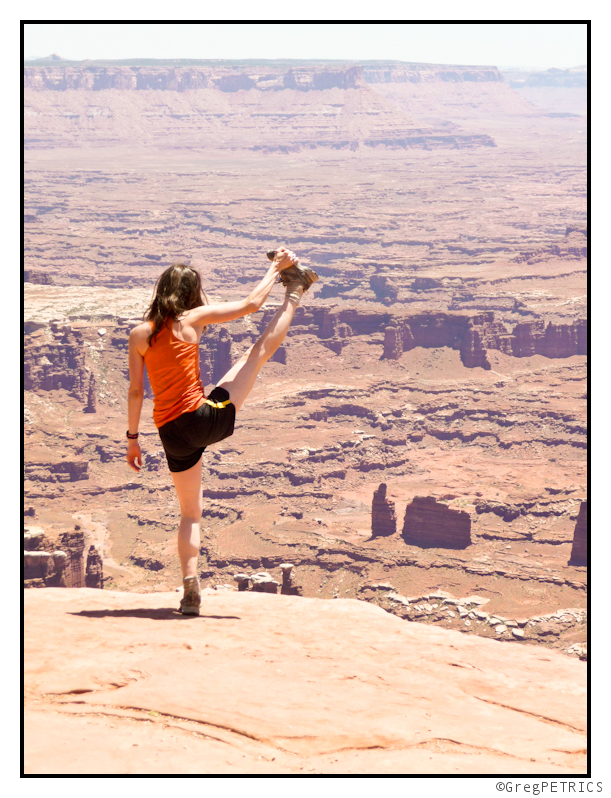 ---
Read about the author:
K_C
---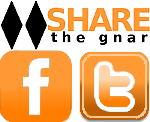 6 Comments
Please consider visiting our sponsors.
Leave a Reply