Nisqually Ice Cliff
May 28, 2011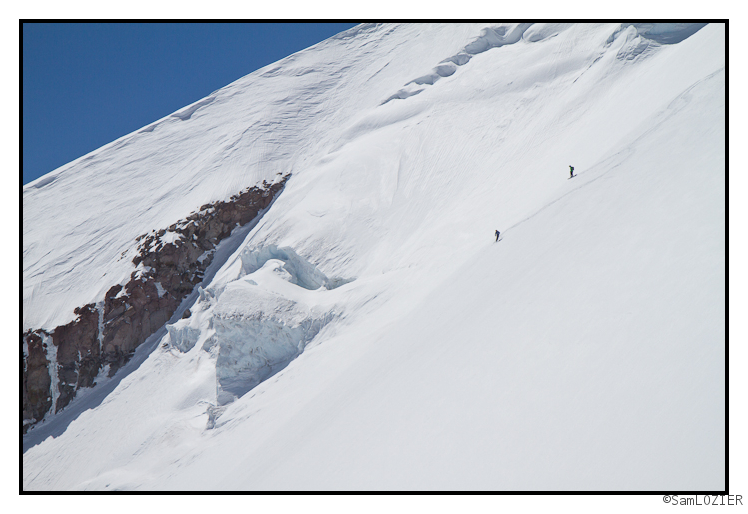 I waited while Aaron, Joel and Josh hiked, then I switched over to ski mode and traversed into the line as they skied down to meet me. The snow was about as perfect as we could have hoped for. There was enough corn to ski confidently, without so much that it was peeling off and sliding.

Aaron and Josh, both guides, led the way into the more serious part of the line. As someone who has never skied with a guide before, I found it somewhat strange to have someone else so eager to handle the decision making. As I grew more comfortable with the situation though, I found that it afforded me more mental energy to commit to the photography.

Aaron, watching Josh and preparing to ski to the next safe zone.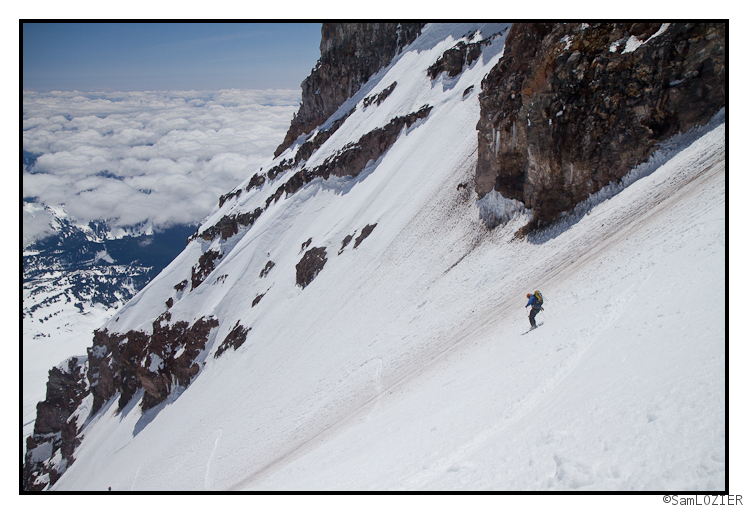 The snow, the views, and the company were all top notch.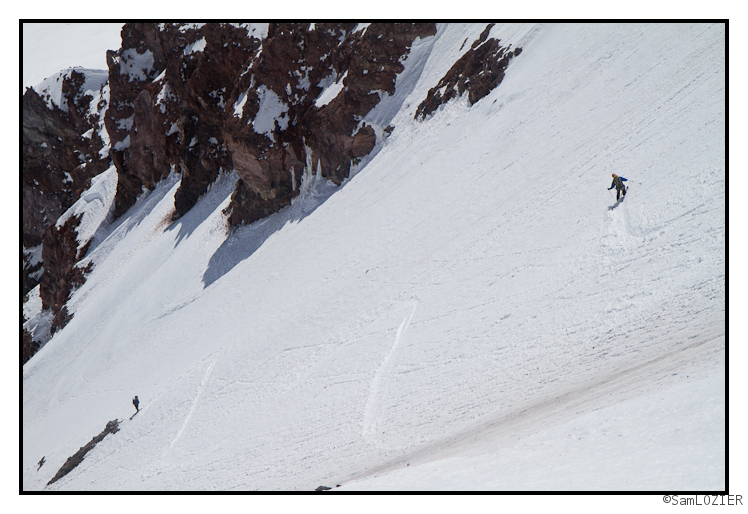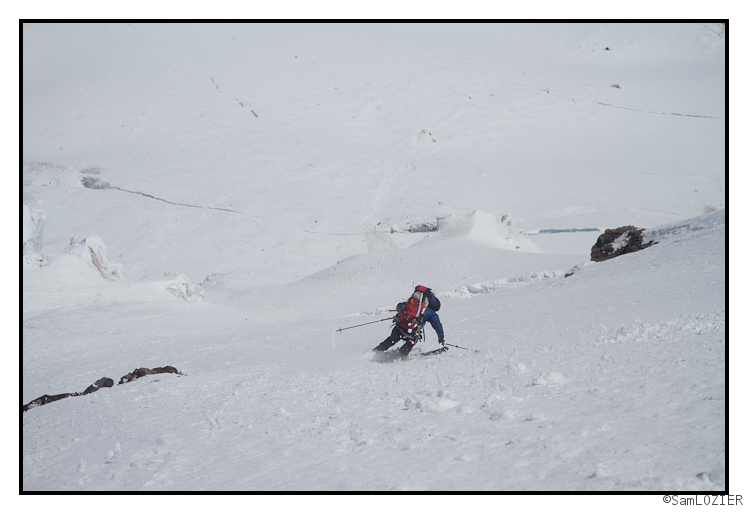 Josh led the way through the next series of cracks while the rest of us looked on.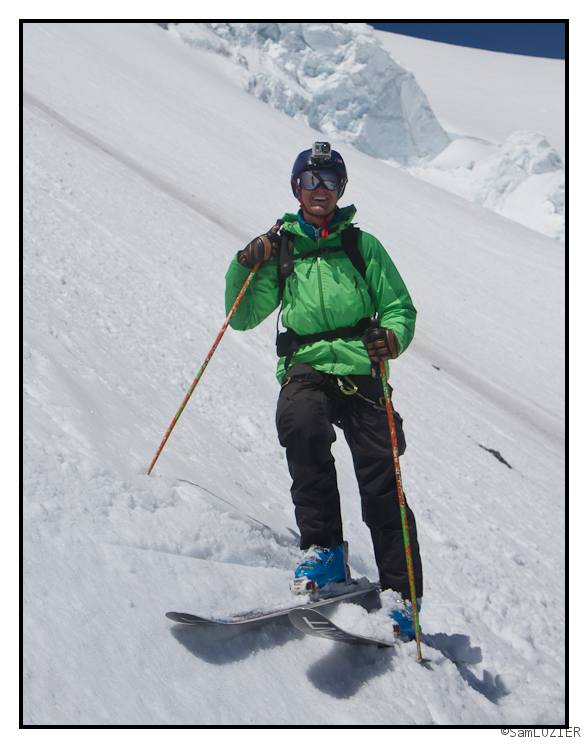 Joel was clearly having a lot of fun…
…while Aaron was all business.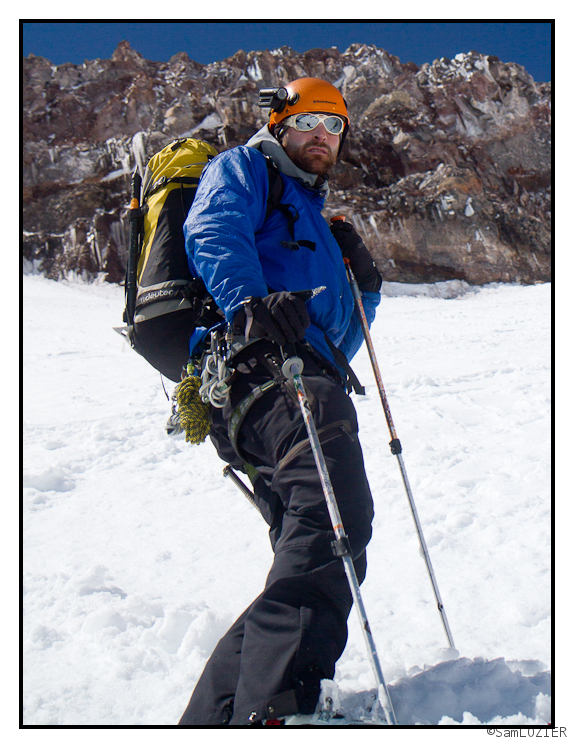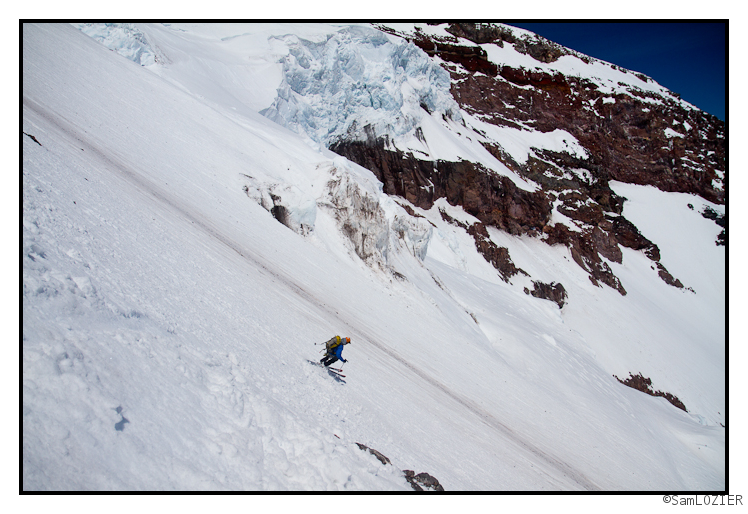 We were getting closer to the bottom, and the question of the day became one of crossing the bergschrund.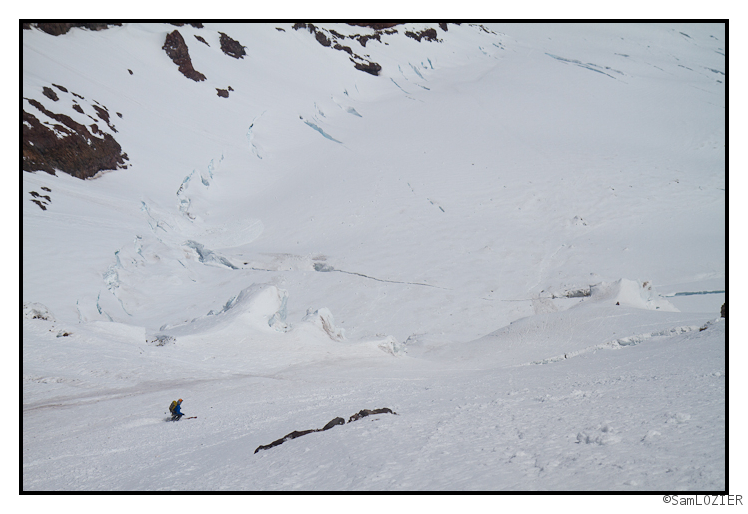 The cracks below got a lot bigger as we got closer.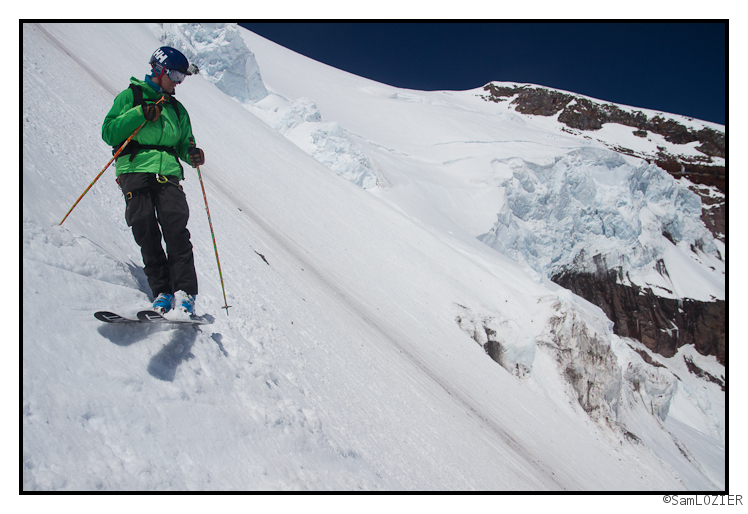 Joel's smile temporarily faded.

---
Read about the author:
Sam
---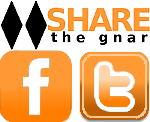 12 Comments
Please consider visiting our sponsors.
Leave a Reply