North Face of North Twin
April 13, 2011

Braden dropped next.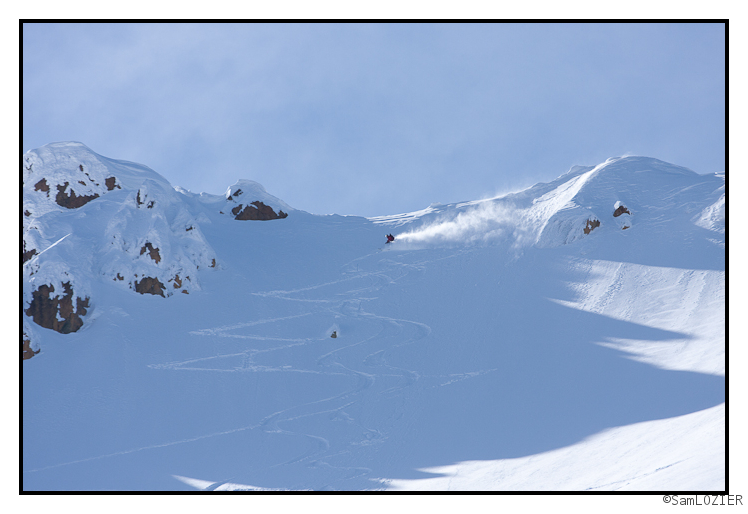 Followed by Allen…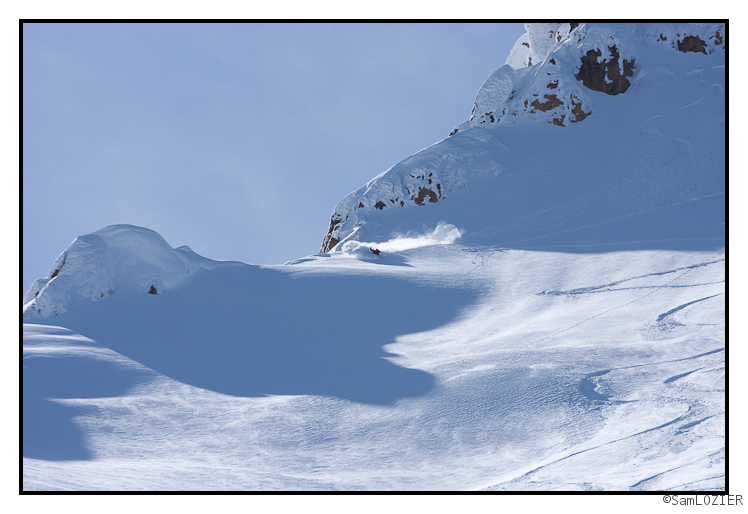 I had hoped to sneak a run in on North Twin in a small weather window that morning. I didn't really expect the snow to be good at all, I just wanted to have skied the peak. The snow turned out to be amazing.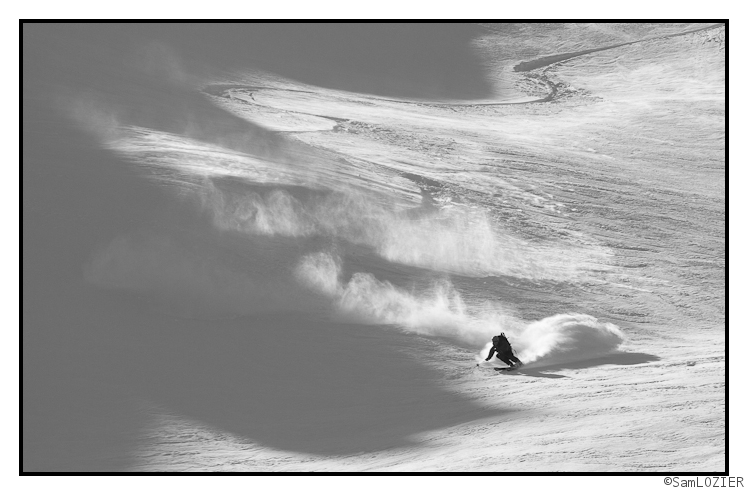 A great morning.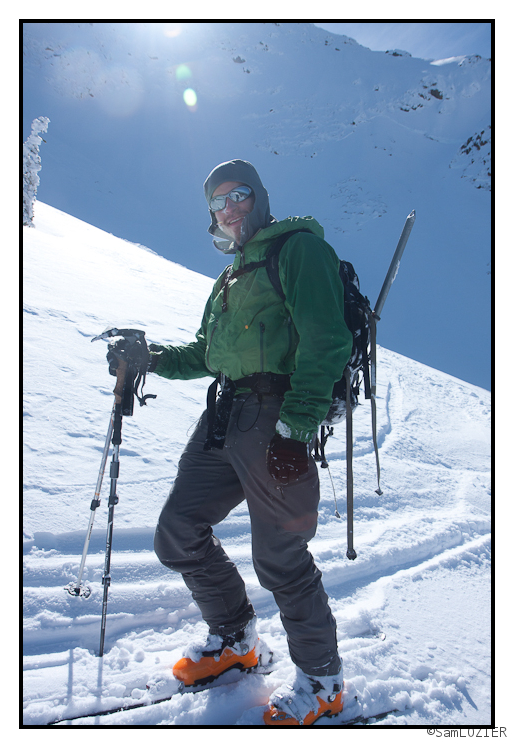 Braden was stoked!

The run wasn't over yet though.

Allen was also riding high as we reached the logging roads. Our line followed the sunlit slope in the background.
At that point I looked at my watch and realize that we had to scramble. It was 11:15 and we still had miles and miles to go to get back to the car.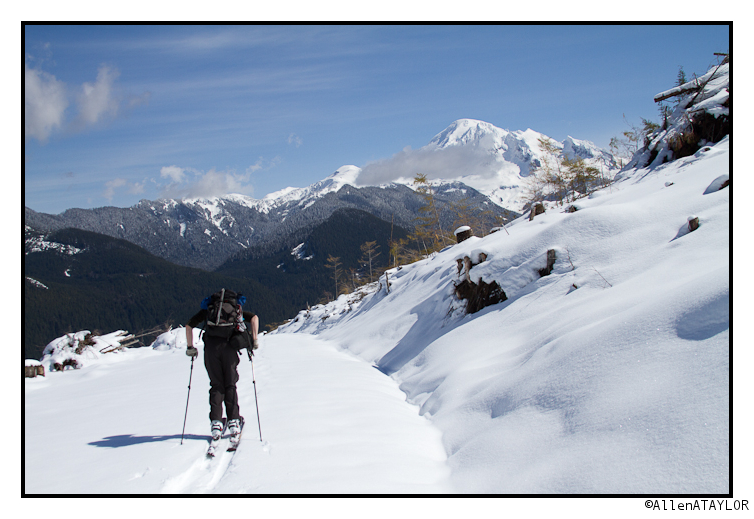 On our way down the logging roads, we encountered the warm air that had been forecasted. Our icy skintrack had turned into four inches of glue. It's never fun to pole downhill, and it's even less fun when you're late for work.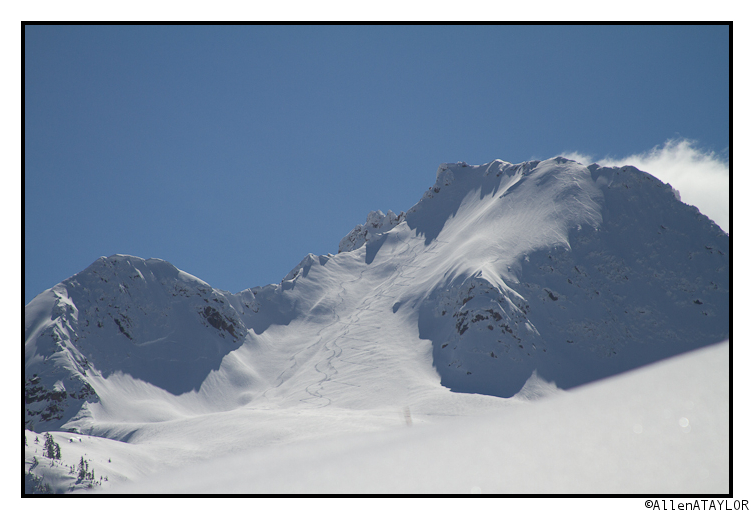 Allen snapped one last shot of our line….
…before we hopped back on the bikes and raced down to the car.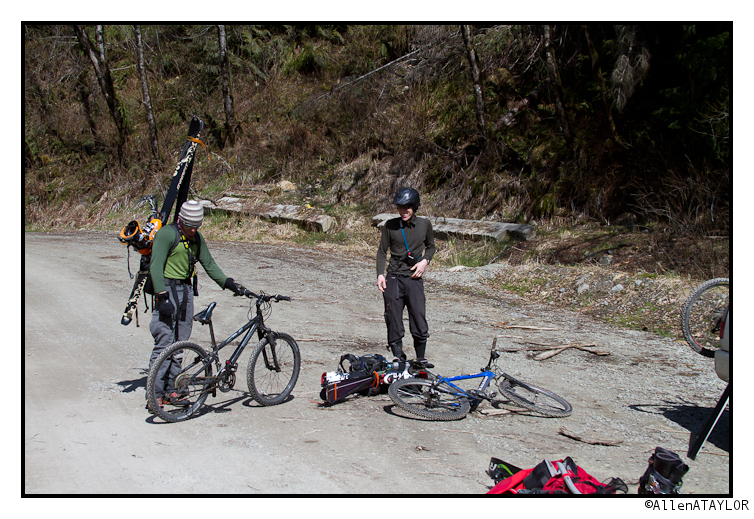 (Braden was pointing out that his seat had been something less than comfortable on the way down….)
Numbers:
~18miles RT
~6000 vertical feet up
~9.5 hours car to car
~1.5 hours late for work
~3 shit eating grins.

---
Read about the author:
Sam
---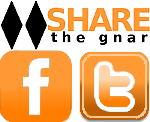 9 Comments
Please consider visiting our sponsors.
Leave a Reply