Sun and Snow… wait what?
October 28, 2010
Allen made a sweet video of the day's activities:

With a close eye on the weather, Allen, Brian, and I headed up to Skyline Divide on what looked to be the best weather day of the week. After seeing the way the snow was coming down during our outing on monday, we had to get out on wednesday as the storm tapered off.
We started with some light calisthenics: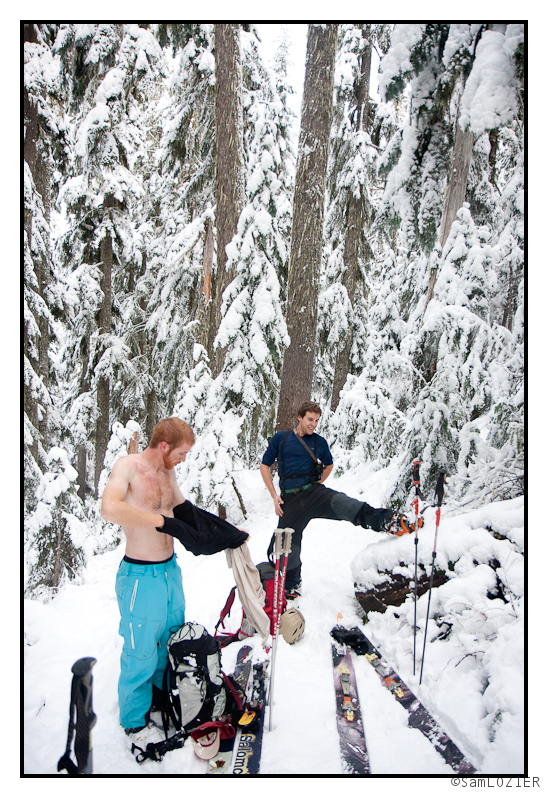 A bit of hiking yielded the ridge, which offered a good overview of the days ski-options: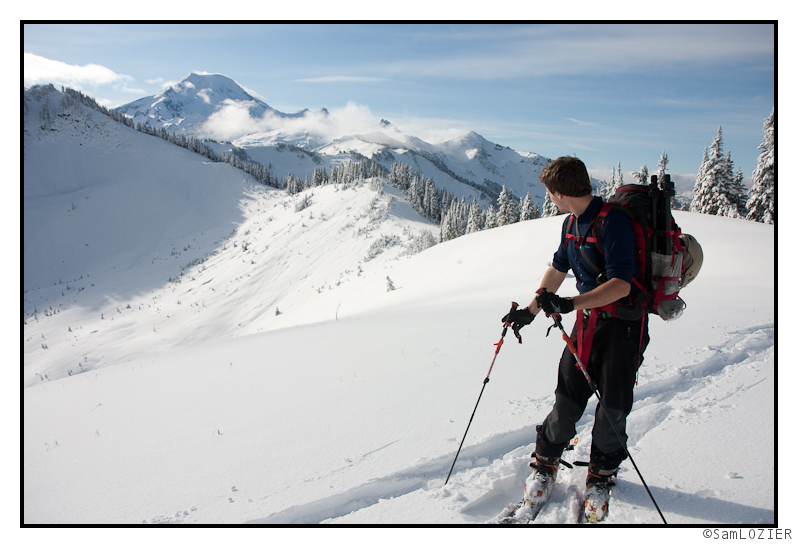 We started on south facing slopes, they were OK in the morning, but we could tell that they would be the first to be ruined by the heat and sun. Brian, enjoying his first pow turns of a new season:

Allen would have enjoyed the snow, had he bothered to ski it.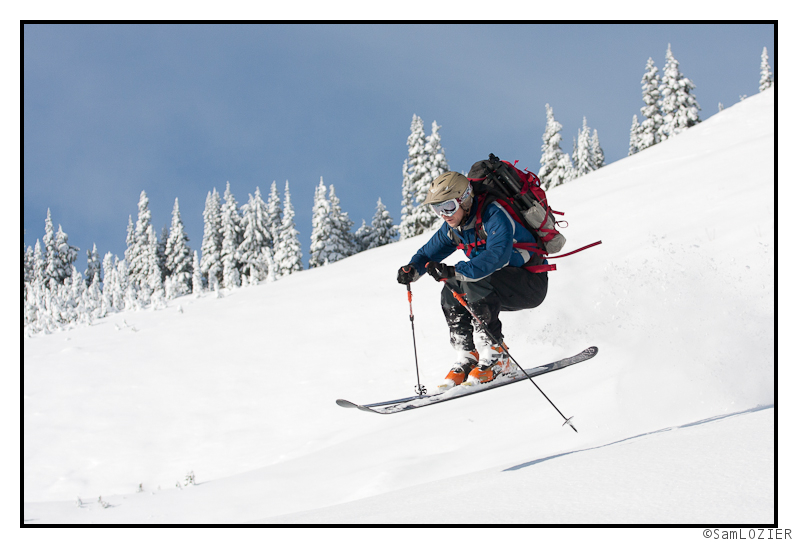 ---
Read about the author:
Sam
---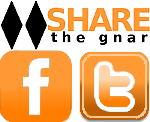 8 Comments
Please consider visiting our sponsors.
Leave a Reply