The (Other) Winter Carnival Part 2: Ice Bumps
February 10, 2011
We debated setting up a second rappel to get through the crux, but decided we were willing to accept the risks, and ski the remainder of the descent, including the crux, off rope. Christian snuck down to the ledge of the ice between rock walls not wide enough to put his board sideways in, and pointed it into the chute below.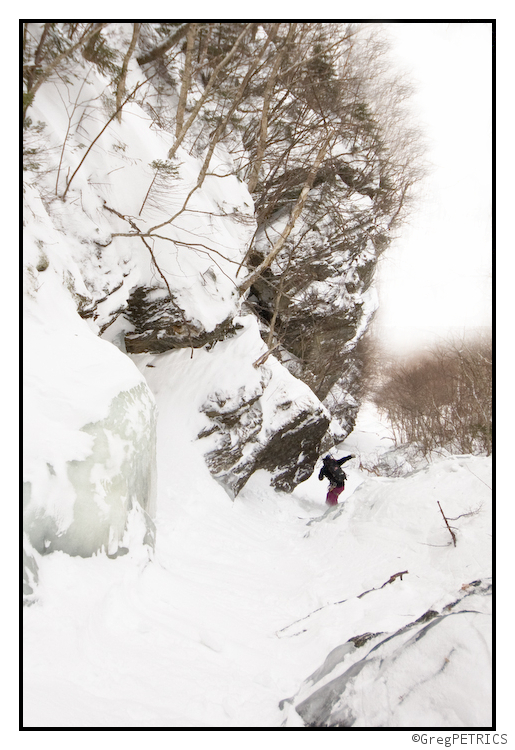 I followed behind him, and came up to his island of safety. Once below the crux, the descent was smooth sailing. It was also one of the most aesthetic ski lines I've ever seen in New England.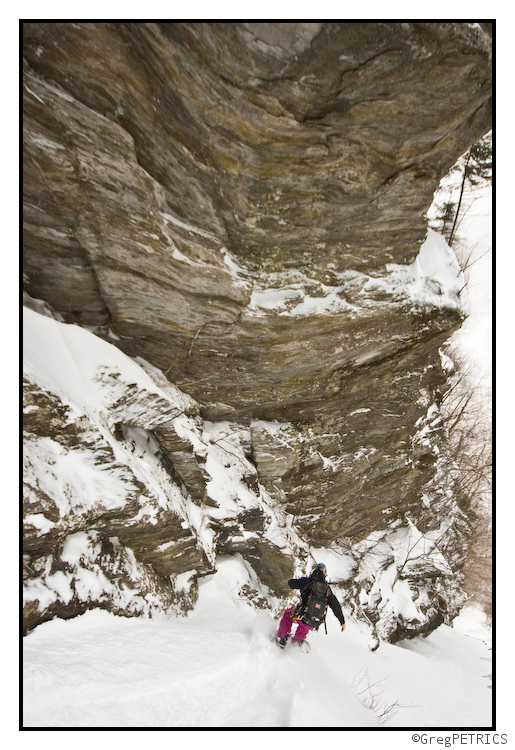 With a long steep chute absolutely buried in snow, bookended by a 100 foot high overhanging ledge, this chute was something we had dreamed of riding for a long time. It was surreal to finally get to do it! The rock actually looks pretty good too! Maybe we'll be back to climb it in the summer!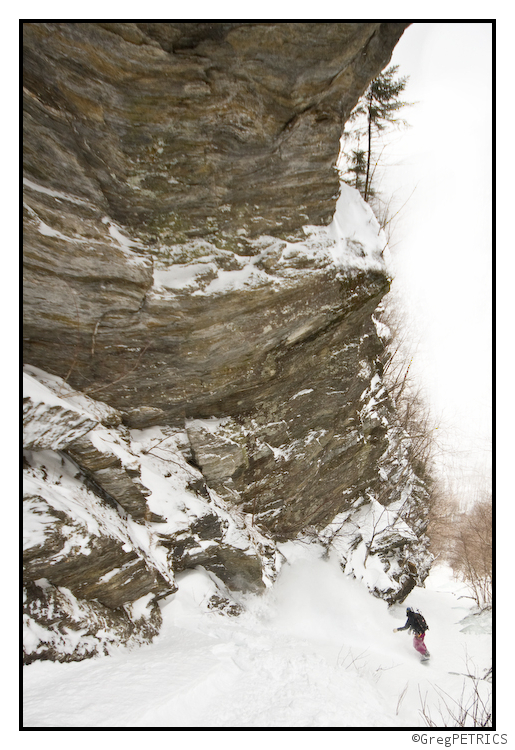 As we descended lower, the narrow chute opened up, and the overhung rock wall lowered down. These turns were pure joy. Powder turns following careful route management are always quite rewarding!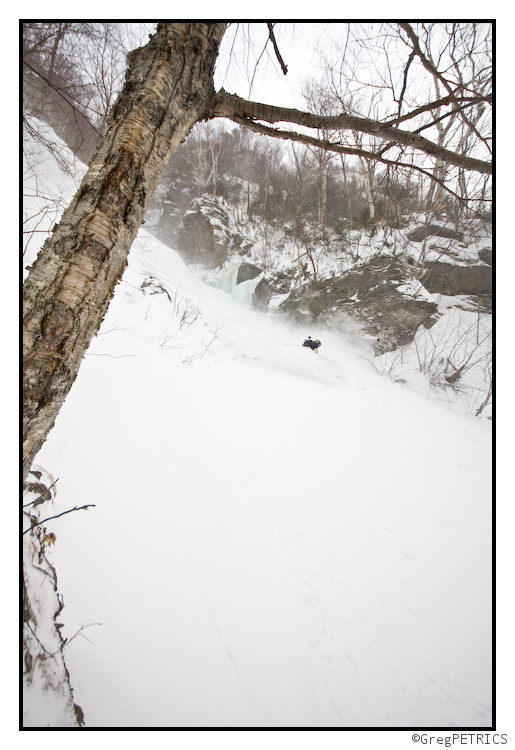 Finally we were able to bag this one from the top. It felt good to convert!

Look for a the final mellow conclusion of our winter carnival coming soon here on FIS! Thanks or reading!

---
Read about the author:
Greg
---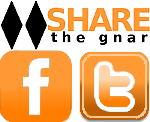 9 Comments
Please consider visiting our sponsors.
Leave a Reply