Winter to Fall and back again
October 20, 2010
The first lap was over all too soon. Fortunately it was still early and there was still a lot of untracked snow to be skied! We tossed our skins back at the edge of fall and skinned back up toward winter.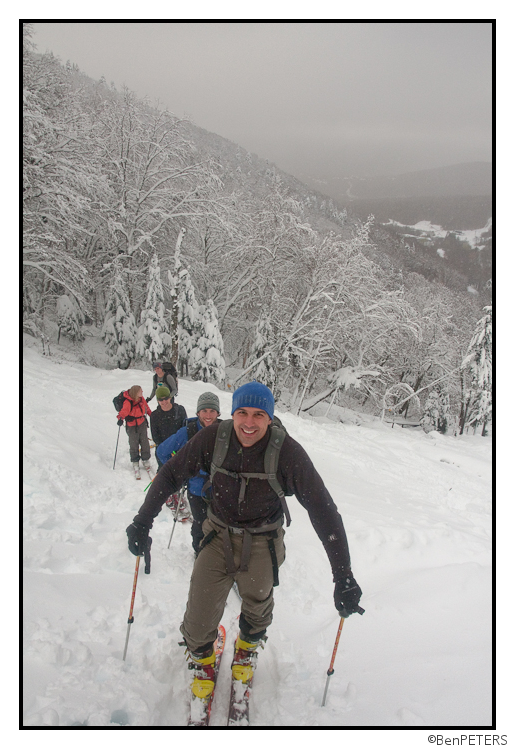 The crew skinning back up. It feels GOOD to get the skinning muscles working again!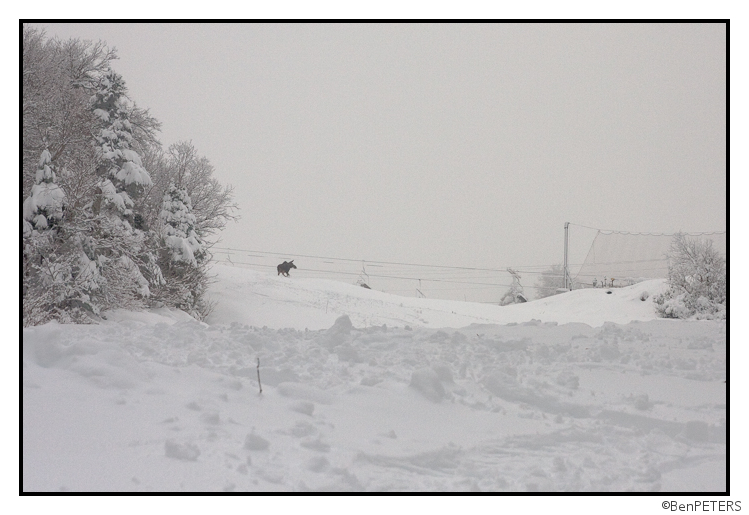 Even a moose wanted to make schuss!
The second lap brought more of the same. Fortunately, the same was pretty awesome! Everyone started to get their legs back under them and figured out how to handle the deep, wet snow. On the way down we ran into some other friends who had driven up a little later. Everyone wanted to get some of the early season action!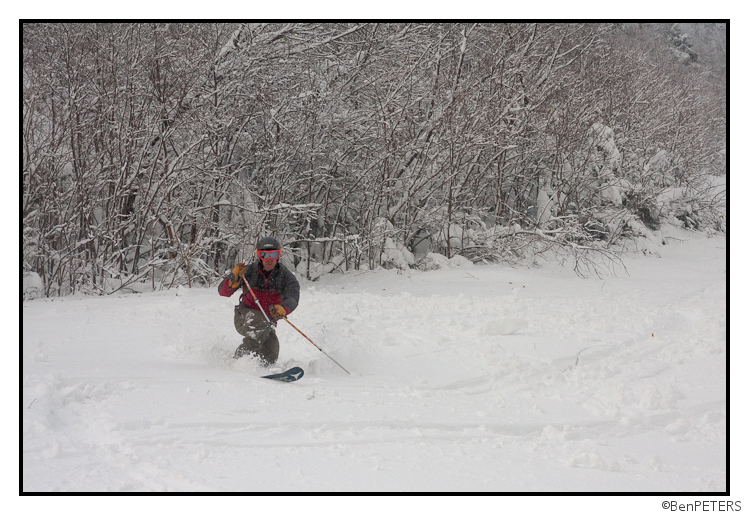 Owen's loving it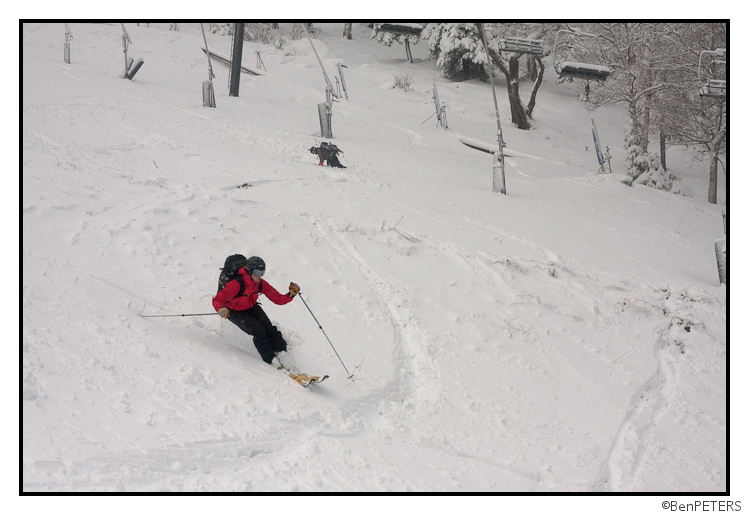 Noah styles it (and looks remarkably like Allen!) while a snowboarder we didn't know tumbled in the background

Dermo
---
Read about the author:
Ben
---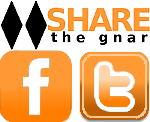 13 Comments
Please consider visiting our sponsors.
Leave a Reply