A Little Ditty
March 6, 2012
We open this saga up with a day of Dwyer rattling around the general area in and around Solitude. After being deprived of skiing for so long, he was ready, willing, and able. Like a Canadian Goose migrating back to his homeland, he knew right where to turn to christen his return, in a single turn!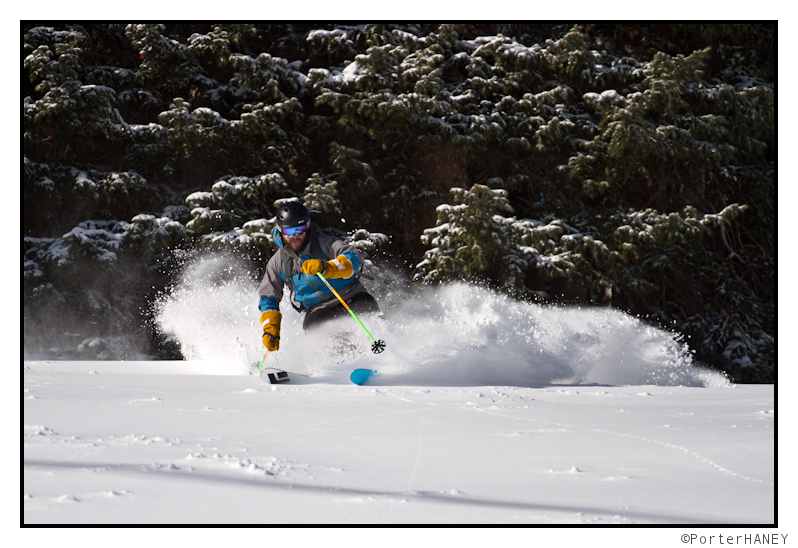 Dwyer's carried his powder flight (turn) into his all time favorite move, one that would make the same Canadian Geese proud, THE GOLDEN EAGLE.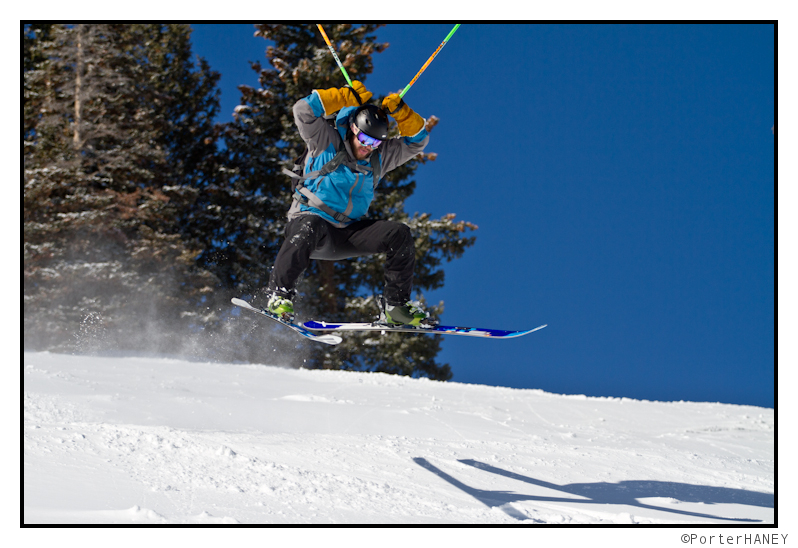 There's no better way to get Dwyer charged up for a day of skiing, then pulling out the zoom lens incentive on a big Golden Eagle. It might be hard to see past his berrmittens, but he's got a big old grin on his face. It'd be impossible not to have fun in conditions like these. Dwyer happy to be home and ready for the deepest of snow decided it was time to leave the beaten path at Solitude and he headed out to Milk the Milk run.
He positioned himself just right, for maximum Milk run potential…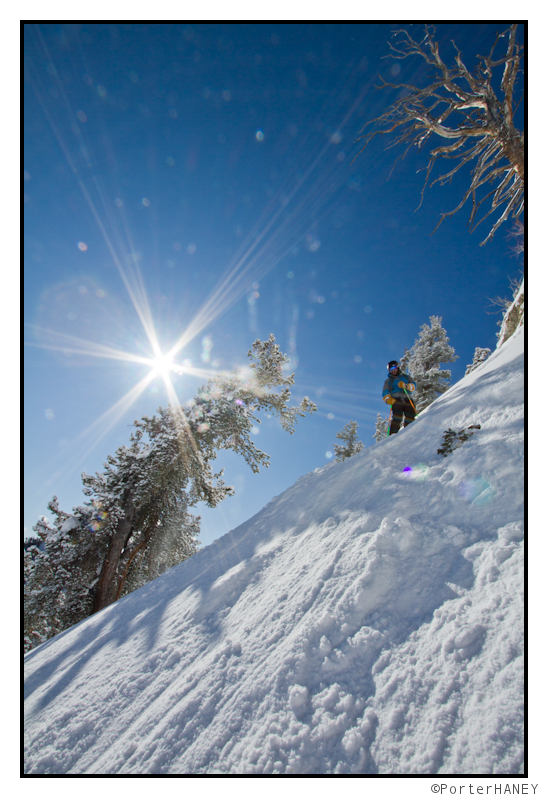 …he primed the pump…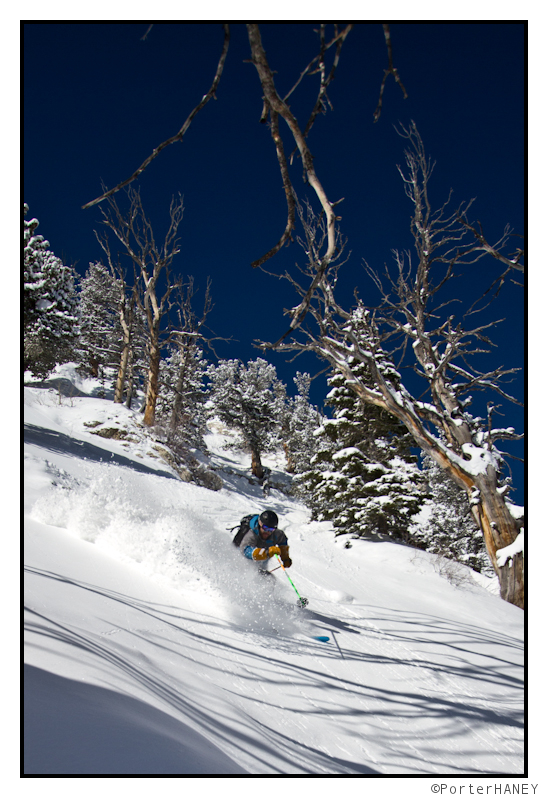 ..and proceeded to extract as much of the Milk as the Milk run would let him.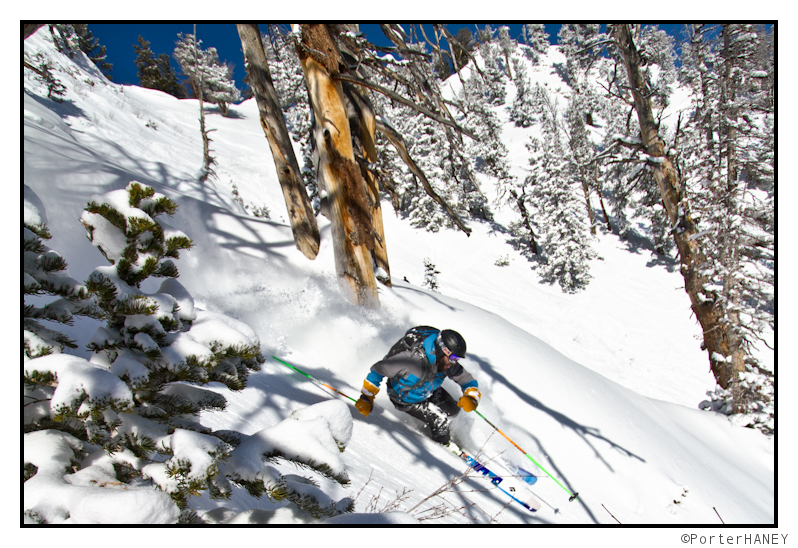 Dwyer, encrusted in berrmittens, wearing a grin of a man possessed by powder, proceeded to go on a rampage. Packing every little shred of the powder he could get his skis on. He started in the canyon, at the end of a ridiculously long side slip,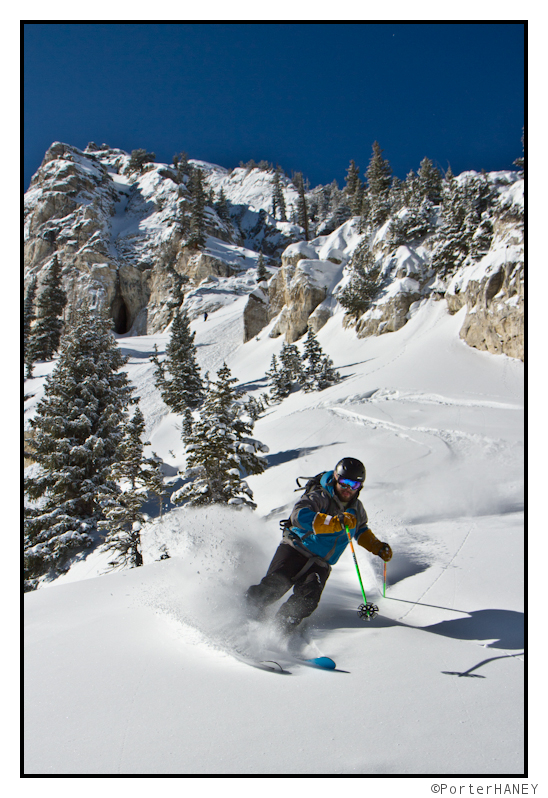 and slashed,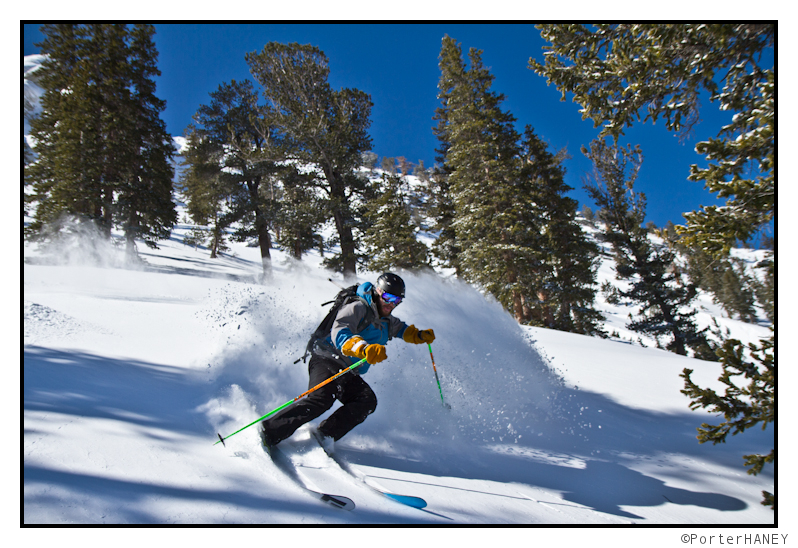 and dashed,
and mashed his way through all of the powder. This wasn't enough though, for his powder packing rampage was just approaching full force. He couldn't finish it without a scream that would make every hibernating bear in the Wasatch awaken: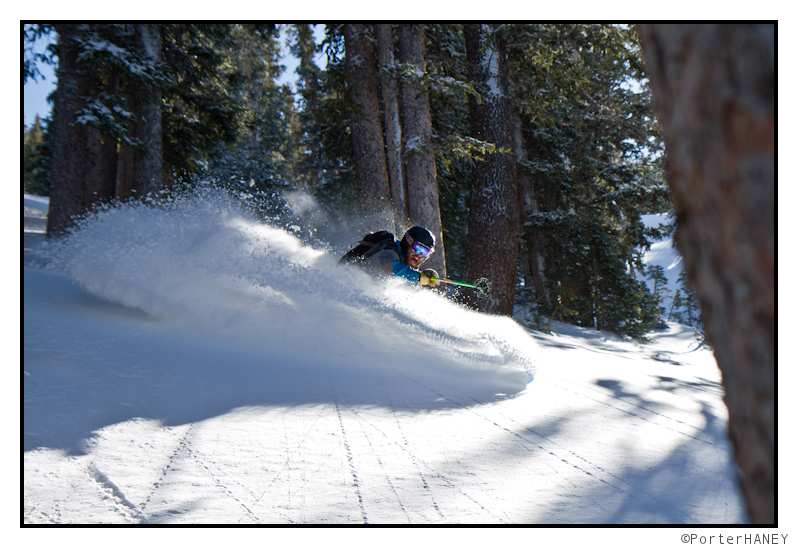 And, with a scream like that, he couldn't finish the day off without a legitimized faceshot!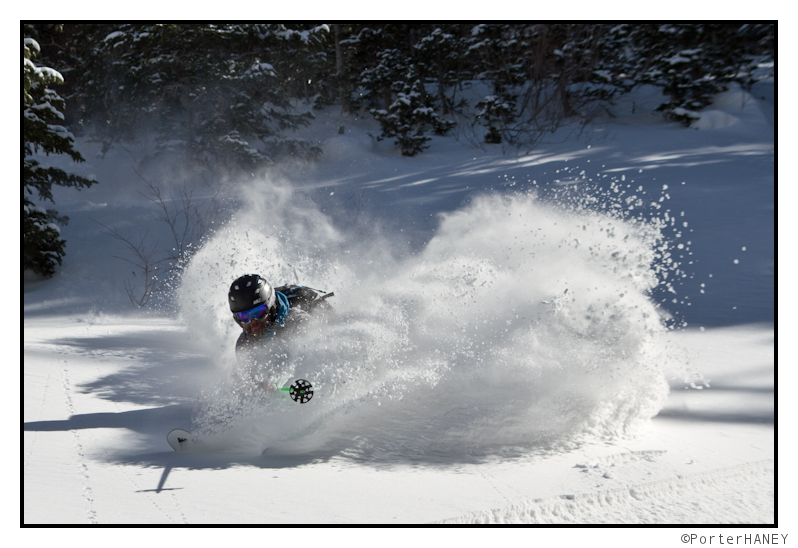 Dwyer took it upon himself to trample nearly all of the fresh snow in the Wasatch. Even the ardent turn-earners of the 'Satch were starting to complain that it was getting tracked out. As faithful FamousInternetSkiers we did the only judicious thing we could think of. We called Lionel Hutz, and he ordered up Gamma. A hard hitting, mega storm that dropped over 50 inches of snow in the upper reaches of BCC in 5 days. It was classic Utah. NW flow pounding in pow after pow after pow.
---
Read about the author:
Porter Haney
---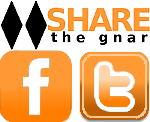 One Comments
Please consider visiting our sponsors.
Leave a Reply