Have fun this weekend?
I did. I also got in a fight over Shot-Bloks but that's a story for another time. (FYI don't touch G's Shot-Bloks.)
So quick and dirty- more snow might be on the way. here are "Lionel's Quick Thoughts":
Today and tonight a large piece of energy will swing into the state of Utah. With a northwest flow and significant instability I think Little Cottonwood and Big Cottonwood Canyond could see 1-2 feet of new snow by tomorrow afternoon.
This energy will jecting out of the west and deepen over the great plains wednesday. As it does it will spin off a cold front where a second low will form. This whole complex should move eastward through late wednesday and thursday. It's too early to discuss what falls where but I will lay out a few key thoughts. 1) That second low development is huge. It will work to keep cool upper elevation air locked in as the first low moves to the east. If it doesn't form we'll get moderate rain followed by snow. 2) We'll see warm air advection snows through the catskills, ADK, VT and NH followed by a dryslot. wednesday into thursday. 3) Low elevations will get a wet event out of this by thursday as the 850mb isotherm should hang well into southern/central VT. Anything below 2500ft shouldn't be THAT snowy (at least according to models right now). 4) We'll again see the trailing vertically stacked second low work across the region. This happened with "Easy" and this happened with "FOX." If the temps are right, this pattern makes a pow. Right now I think we are looking good for a another 6-12 inch storm for the Mountains of the ADK, Greens and NH.
Now what could screw this up- no second low, this thing amplifies, pumps warm air up into the region and we get rain, freeze, dust on crust upslope. OR the whole complex dives to the south and the Catskills gets hammered and the Nothcountry gets nada.
So check back to FIS for updates on "Potential Winter Storm Gamma" AFTER you read this.
UPDATE as of 12:55pm Tues. February 28
Did you read about VTah VI yet? Yea? You want more? Good. So here is the story.
We'll see a two low event move into the N/E on wednesday and continue into thursday. First as noted above, a low will deepen and elongate in the center of the country. A piece of energy will break off and slide along a frontal boundary to the south – right about the PA/NY line. This first wave will bring the catskills and berks some snow. Then trailing that will be a somewhat vertically stacked low will move through the Northcountry. That's going to the primary snow-maker I think. Given the location and route of these lows we're looking at a classic upslope enhanced storm. It doesn't look too wet on models but as I've said before….stacked lows drifting over the N/E mountains- esp the green spine = pow.
Looking at the maps below I think we'll see overall totals in teh 6-12 inch range. Heaviest snow should fall in the central greens. There is a caveat with the use heaviest. Given the temp profiles you could see like a solid 8-10 inches of thicker snow at K-mart while you see 10 inches of fluff 'round MRG and 'the bush. So I guess what I'm saying is be shocked if temp profiles actually result in the northern greens getting more inches… I think the ADK could get into that 6-12 range as well. The whites prob. get in the 4-8 range.
The hardest area to predict is the catskills. Going to be plenty of moisture down there. If cool air holds at 850mb this could be a very very good storm system for them. It's going to be close and likely a last minute now-cast. Stay tuned.
UPDATE WED. 2/29
Not much in my thinking has changed. First piece of energy drives over NY/Conn/Mass bringing some elevation snows to Catskills and berks and So. VT thru tonight. Larger piece of energy then slides through north of that track drifting over central NY and VT. Going with a widespread TOTALS falling in the 6-12 range for almost all NY Mountains?Whites and VT Mountains. Going to be a few pockets of heavier qpf through central and southern VT but thermal profiles might mean total inches play out about the same. Some signs of upslope enhancement in the nor. greens as of late but i'm not sold on it enough to move off that 6-12 call.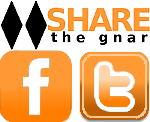 Tags:
Lionel Hutz Weather
,
lionelhutz
,
New Hampshire
,
Powder Skiing
,
Powder Skiing Pictures
,
Powder Snow
,
ski forecast
,
Ski Weather
,
Stowe Mountain Resort
,
Upslope snow
,
Vermont
,
Vermont Powder
,
Vermont Powder Skiing
,
Vermont Ski Forecast
,
Vermont Ski Weather
,
Vermont Upslope Snow
,
VTah
11 Comments
Please consider visiting our sponsors.
Leave a Reply