An Unlikely Start to the '11-'12 Season
October 13, 2011
I have skied powder plenty of times before, just like I've skied under the full moon before. I've even skied Mount Baker before, but I don't think I'd ever imagined that I would be skiing powder under a full moon on Mount Baker for my first turns of the '11-'12 season. Sam had to work the next day, so a night mission was the only option. I met him at his house at 9:30 p.m. and we headed for the mountain.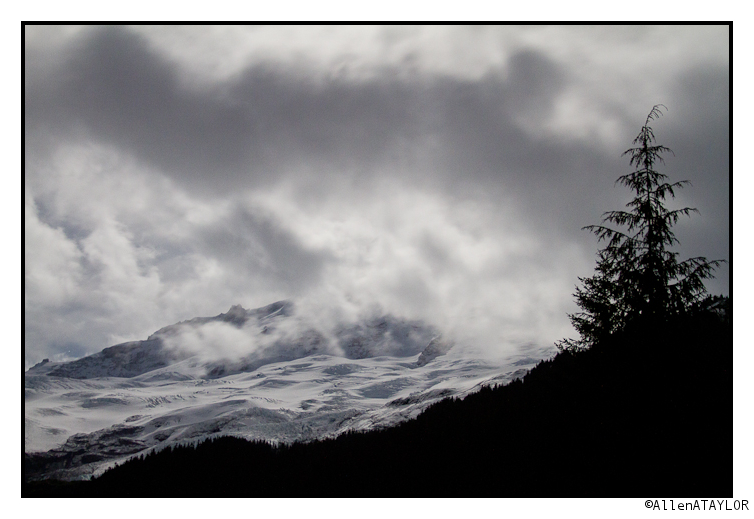 The storm was just blowing over and we were trying to figure out if Baker was still socked in. On the drive up to the trailhead she made a silver moonlit appearance and we knew we were in luck.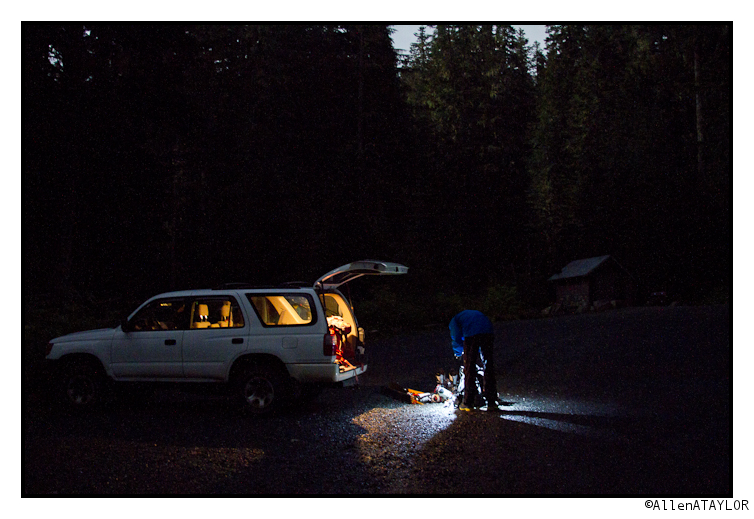 Just a few days earlier we had been having a wine infused discussion about how we needed to "go for it" in more marginal and questionable conditions. Tonight was our chance to put our money where our mouth is.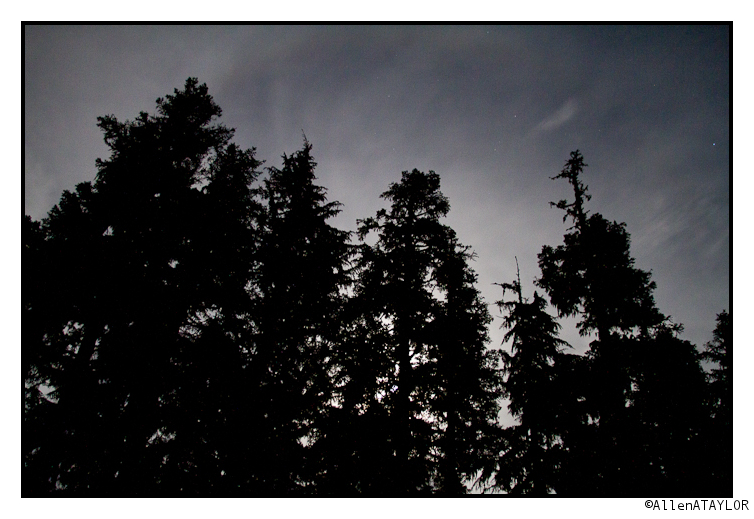 The clouds were still in and out as we geared up in the lot, but we had a good feeling.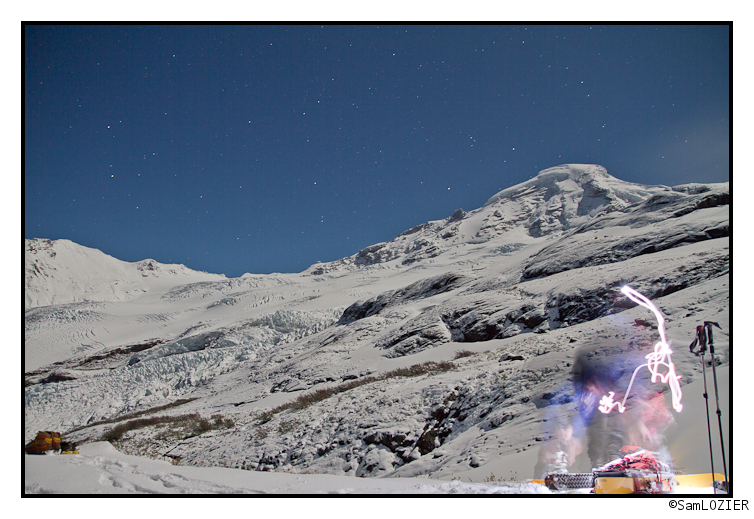 One sketchy river crossing and 2000′ of dry-land approach later we had fresh snow, a glacier, and some of the best views I have seen in a long time.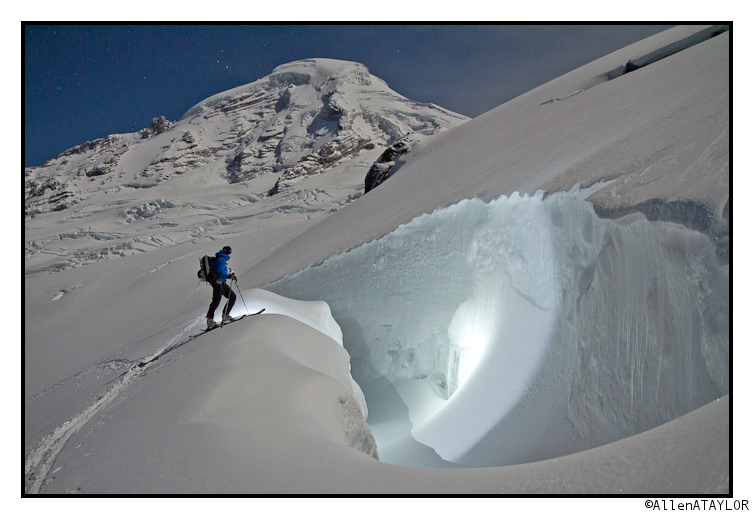 We didn't know how far up we wanted to go. After encountering this crevasse which had been well hidden by the slope angle we decided it might be time to enjoy some stress free turns.
---
Read about the author:
Allen
---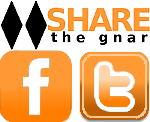 14 Comments
Please consider visiting our sponsors.
Leave a Reply