Lee's Birthday – South Face of Colefax
June 24, 2012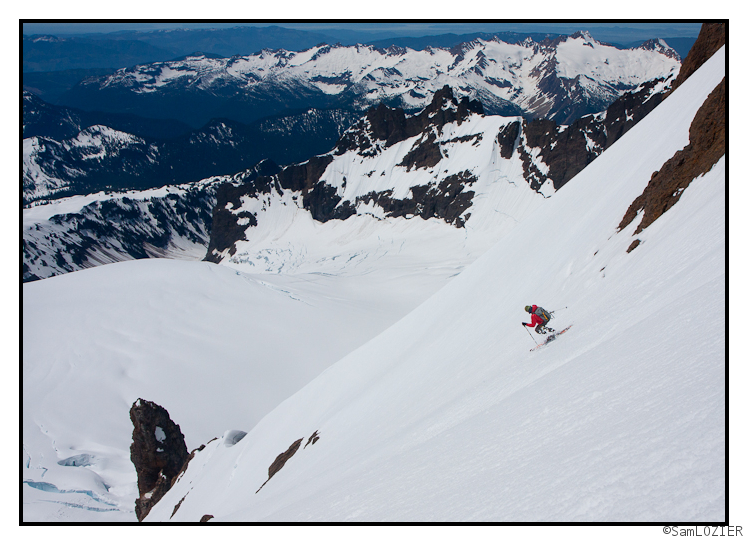 The start of the line was deceptively easy: smooth corn and approachable slope angles. The Twins Sisters Range is visible in the background.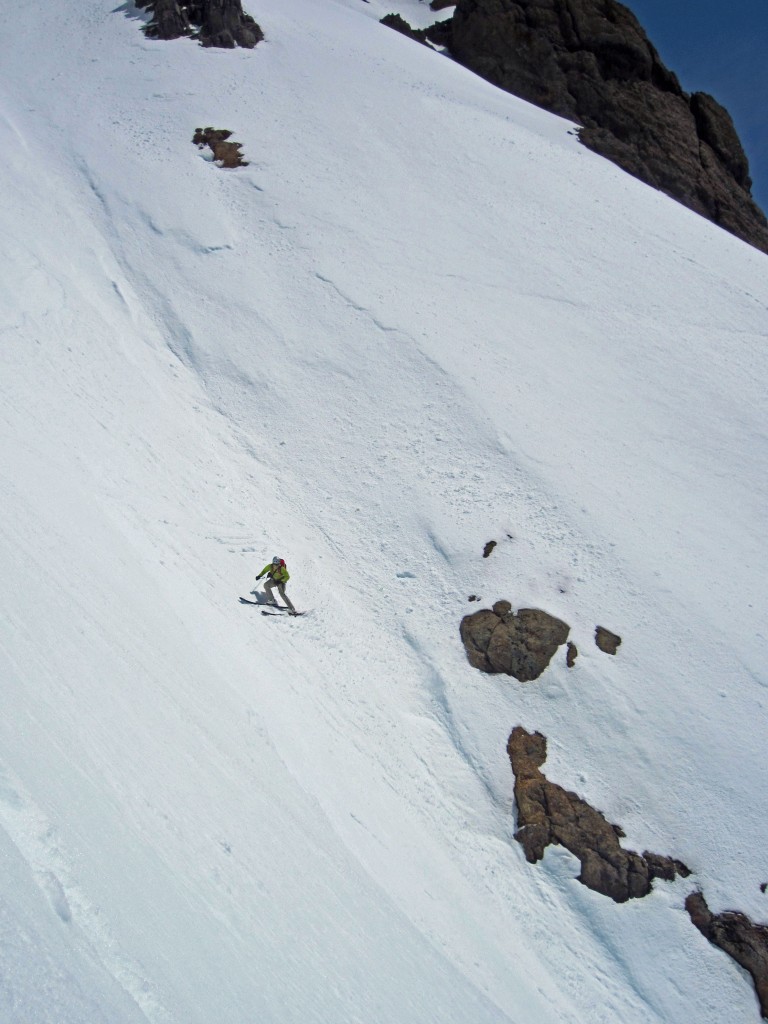 Tenuous turns. Photo: Lee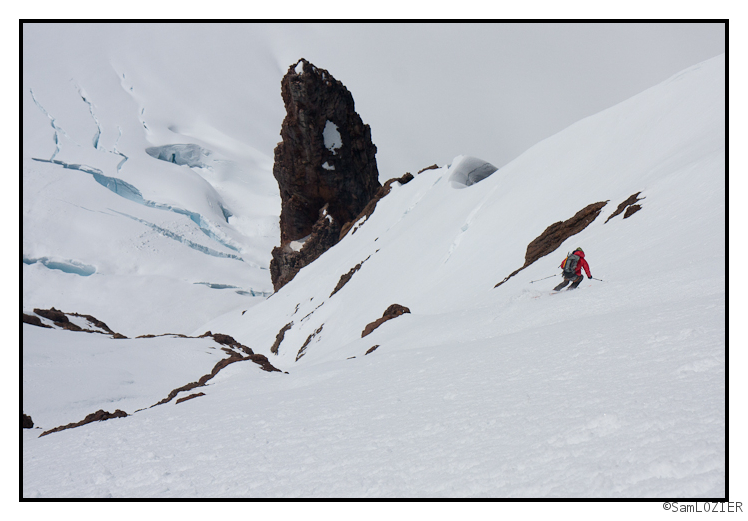 We could see that the line choked out into a nasty runnel, but it appeared that the slopes to skiers right would offer a bypass.

Things got steep, and they got rotten. Near where Lee is standing in this photo, I made a jump turn and almost fell through the snow it was so rotten. I managed to punch into it with both hands to prevent a fall, but it was a close call and I cut skiers left to avoid further drama. Lee is still in the thick of it in this photo.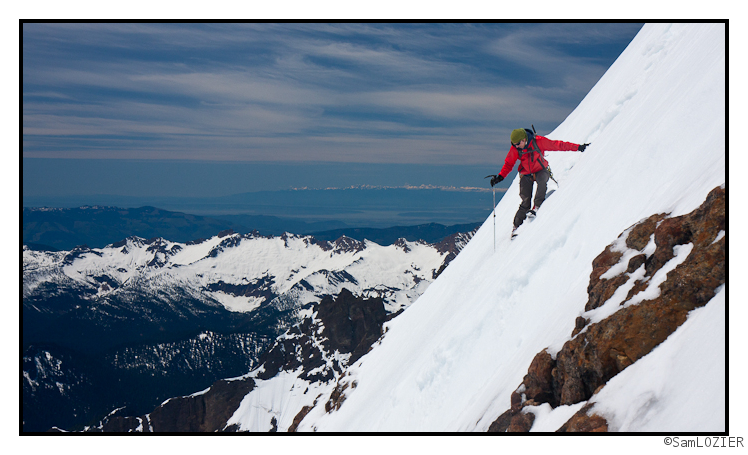 "Check those edges!" – look closely and you can see that about 6 inches of snow has peeled away above Lee.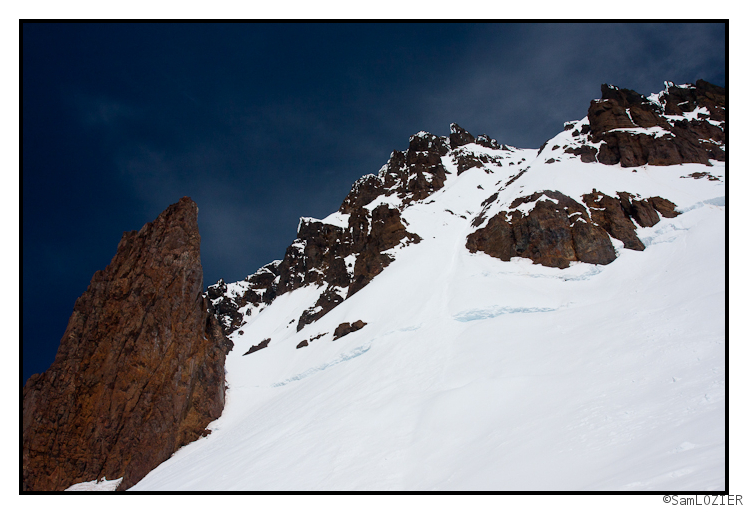 Once we cut left and negotiated the runnel, we were through the hard part and able to enjoy the remaining turns to the lower Deming Glacier.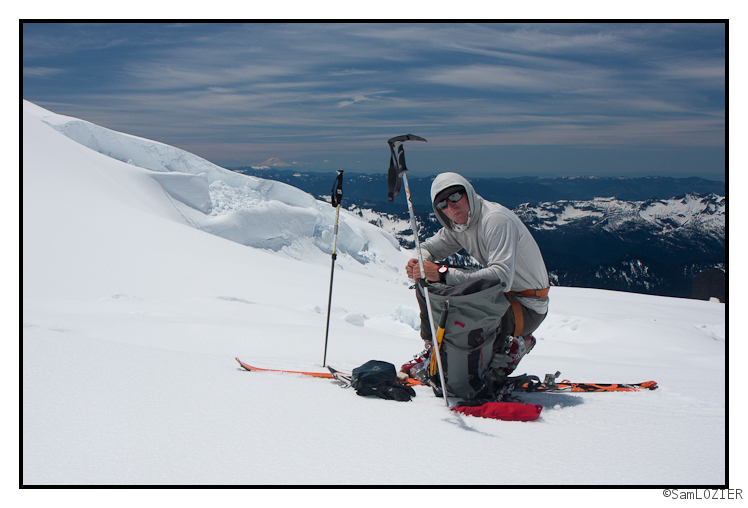 We took a little time to eat some food and plot our escape from the Deming Glacier.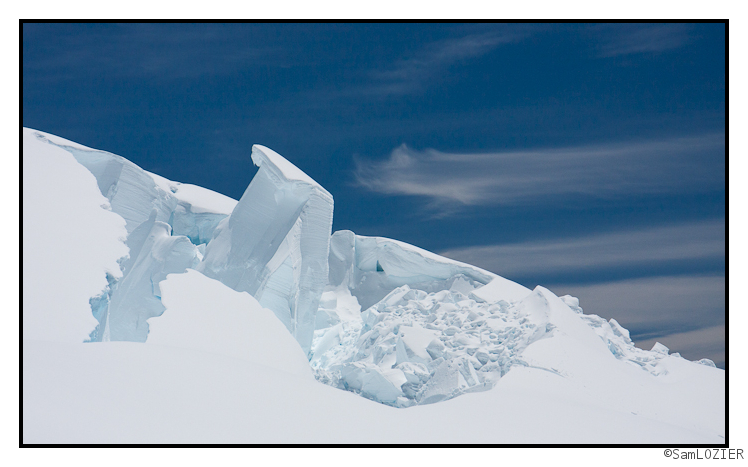 You don't see that every day. We'll, maybe you do if you're a mountain guide like Lee.
We roped up for the climb out of the lower Deming. It was hot out and the glacier was a maze of huge cracks and weakening bridges. Yet another instance where I was very glad to be on skis.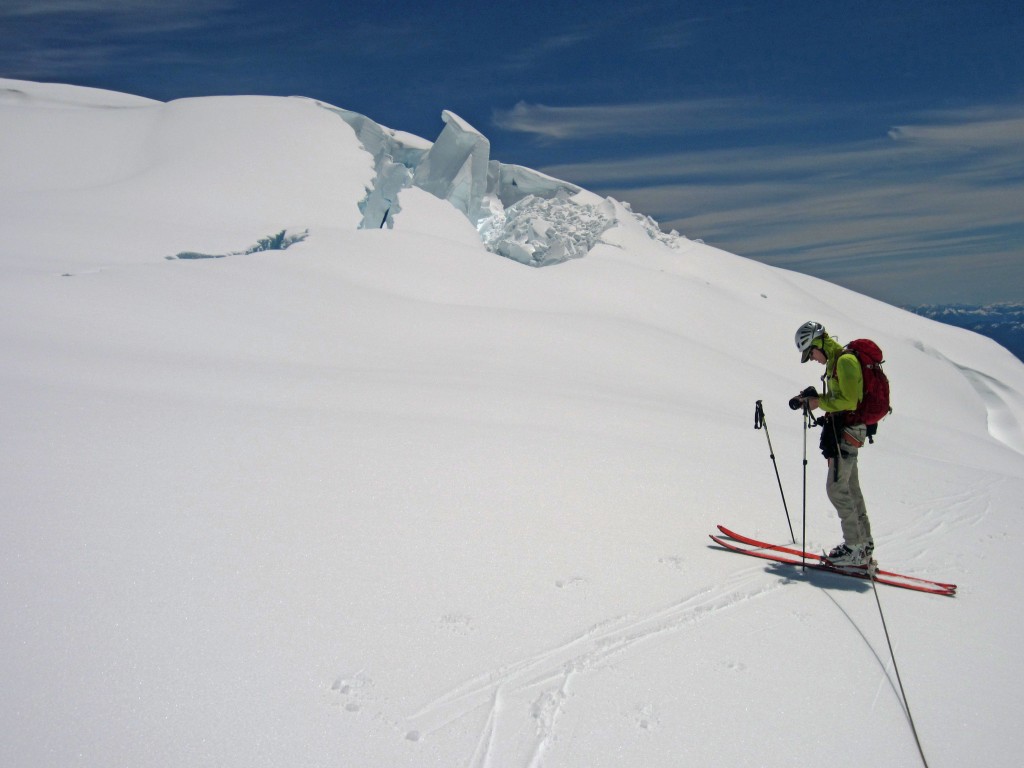 Eventually we reached the pass again and decided to ski straight down the Coleman Glacier, a way that I've never skied before, and an awesome way to avoid all the traversing typical of skiing the Coleman.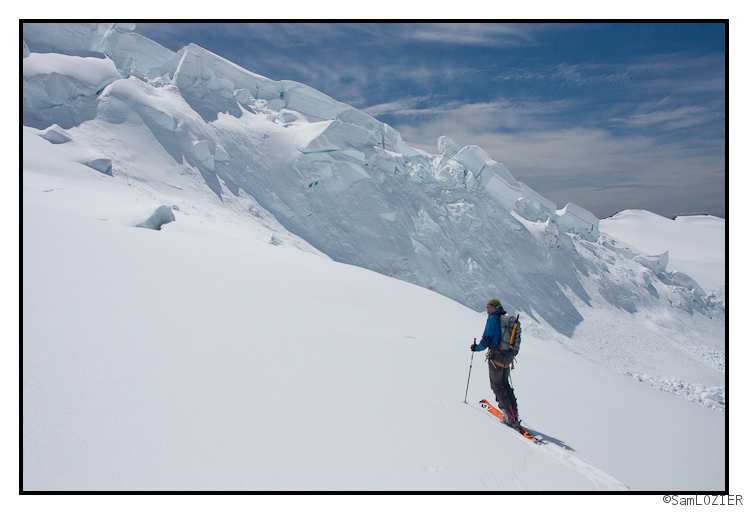 Happy Birthday Lee!

---
Read about the author:
Sam
---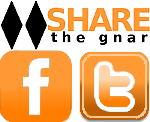 9 Comments
Please consider visiting our sponsors.
Leave a Reply