Northwest Couloir Climb
December 7, 2011
Since it feels like it hasn't snowed since the last ice age, and all recent ski reports I could gather were not encouraging, Allen, Lee and I decided to head out for a non-ski-centric tour on Shuksan
We left the parking lot at the ski area at ~8am and made good time down into the valley. I took us on a high tack across the valley, a stupid route choice that cost us at least half an hour and and quite a bit of energy as we did battle with hundreds of yards of nasty avi debris.
After crossing the lower White Salmon, we were finally on smooth consistent snow. It was consistently very very hard.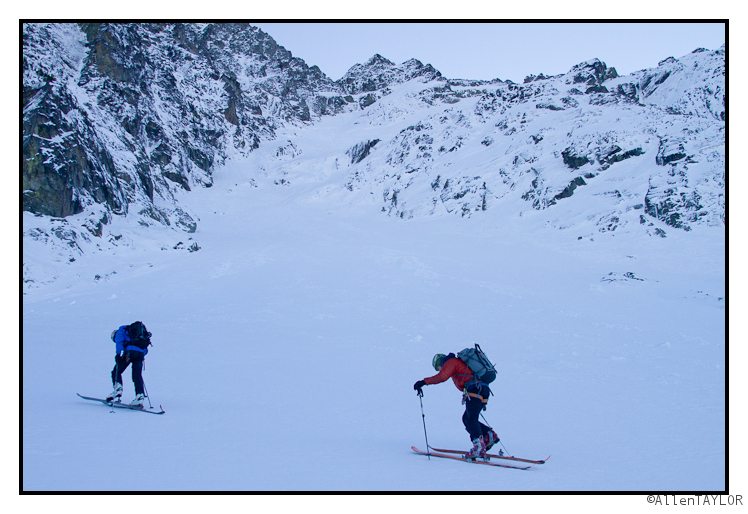 Lee and I crossing below the Northwest Couloir (which has an uncanny resemblance to THIS line) just before transitioning.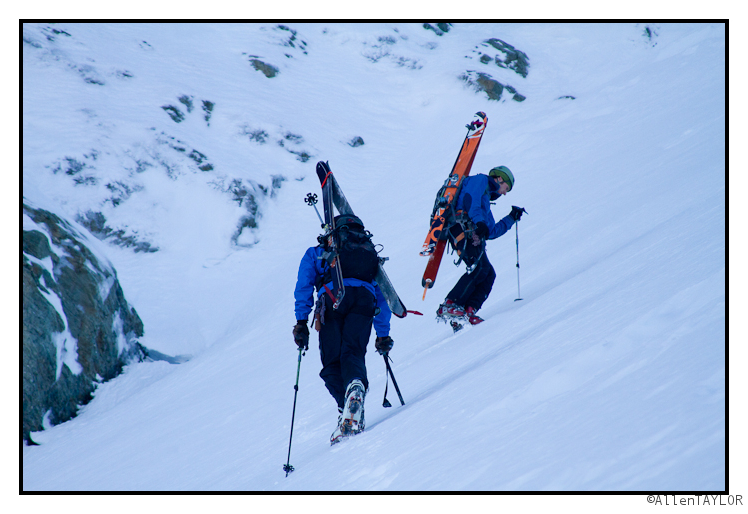 Lower down on the route, the snow was firm but very skiable and we entertained thoughts of skiing the line.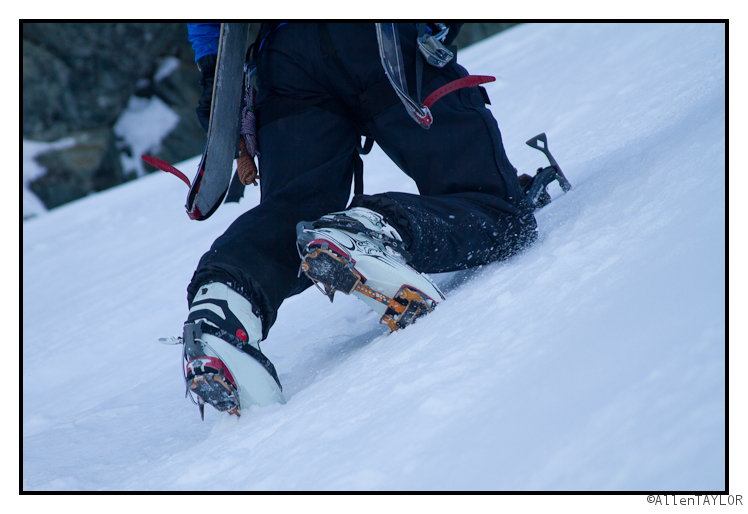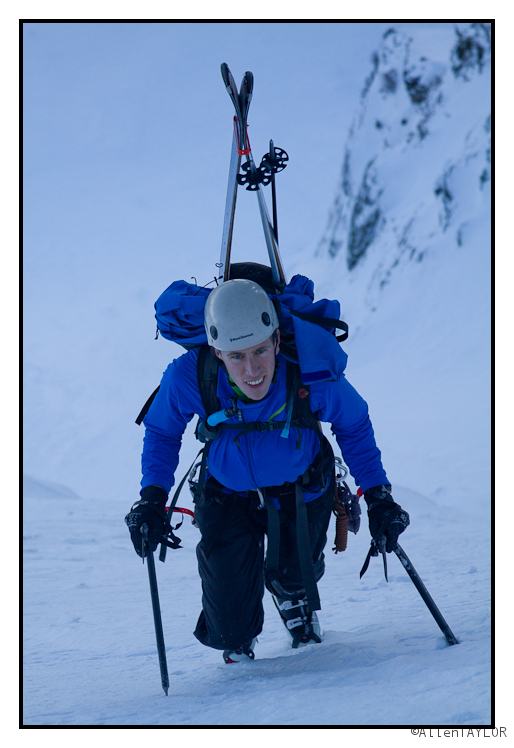 This was the most fun I'd had climbing since a fun day on rock over the summer. The snow was "hero" climbing snow, perfect neve.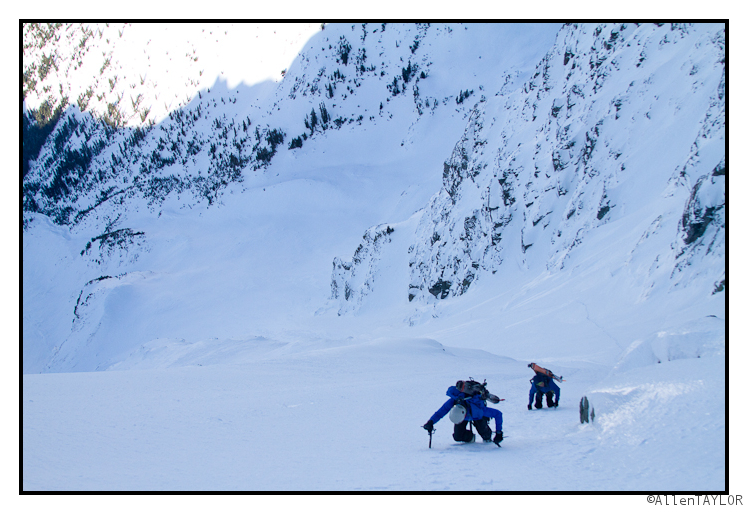 Things got steeper and quite a bit more icy as we got higher. Thoughts of skiing turned to thoughts of taking out the rope.

---
Read about the author:
Sam
---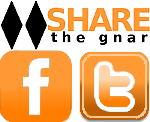 6 Comments
Please consider visiting our sponsors.
Leave a Reply