SPA Trip #16: Row Jer'! It's Row-Climbing Time!
July 23, 2012
After a long hot bushwhack (oh, and some rock climbing too) in SPA Trip #15, we set our sights on a multi-pitch trad' route we've been hearing about over in New York. Not only did this route sound like it was within our burgeoning abilities, but also had the added fun-factor of requiring a canoe for the approach, and rising directly out of a lake. What more can you ask for?
As we made our plans, Christian's friend Jer' (which is short for Jeremy) indicated he wanted to join us. He is an expert at rowing from his days working at the AMC, and he is also a very strong climber, so we were happy to say to him: "come along, and ROW JER'! IT'S ROW-CLIMBING TIME!"
As I understood it, the plan was to meet at my place at 6:30am. I stoically set my gear outside at 6:15 so I'd be ready and waiting to be picked up, and not cause us a moment's delay.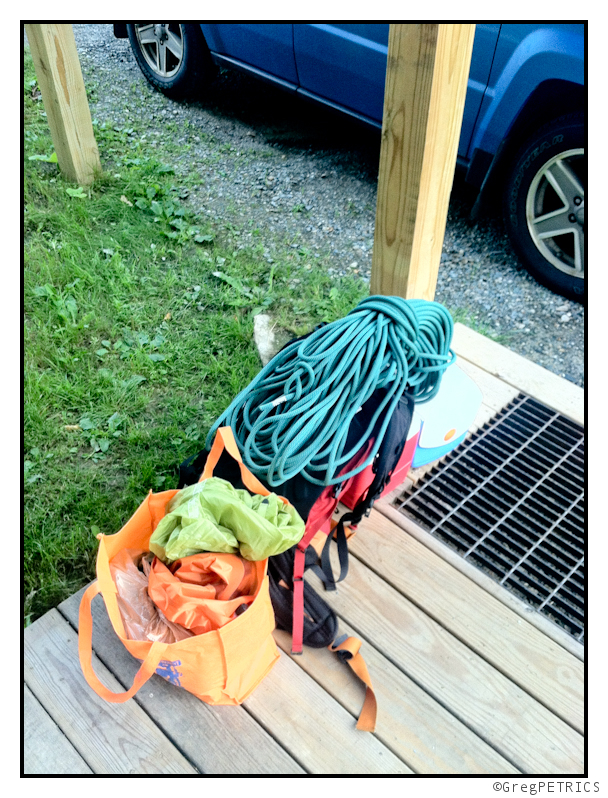 Meanwhile, Christian and Jer' understood the plan was to meet at a shopping plaza several miles away at 6:30am. Strike One!
After getting the wires uncrossed we got rolling at 7am, frantically trying to get to the boat rental shop which opened at 8:30am, and operated on a first-come-first-served basis. At about 9am we walked in the door of the shop where the kind lady behind the counter was kind enough to inform us there were no more three-man canoes available, and that New York State law kindly provides for up to a $150 fine if a boat is loaded past its capacity. Therefore, if we wanted to do this we were going to have to run boat shuttles. STRIKE TWO! We rented the two-man canoe, and tried to Strap-the-boat-to-the-roof-safely If You Can.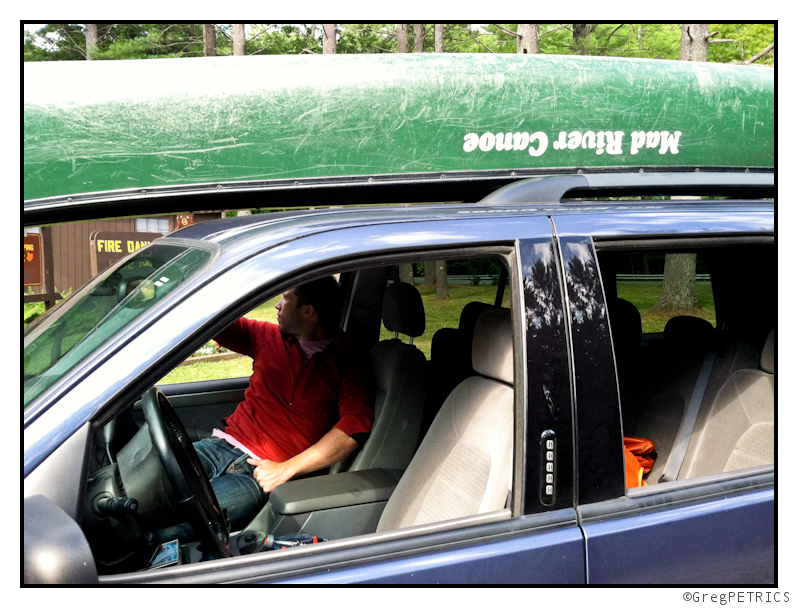 Finally at the stroke of 10, we got the boat in the water, and two of the three of us were heading toward the rock. The water was a little choppy for comfort in a boat laden with expensive gear, but the scenery sure was pretty!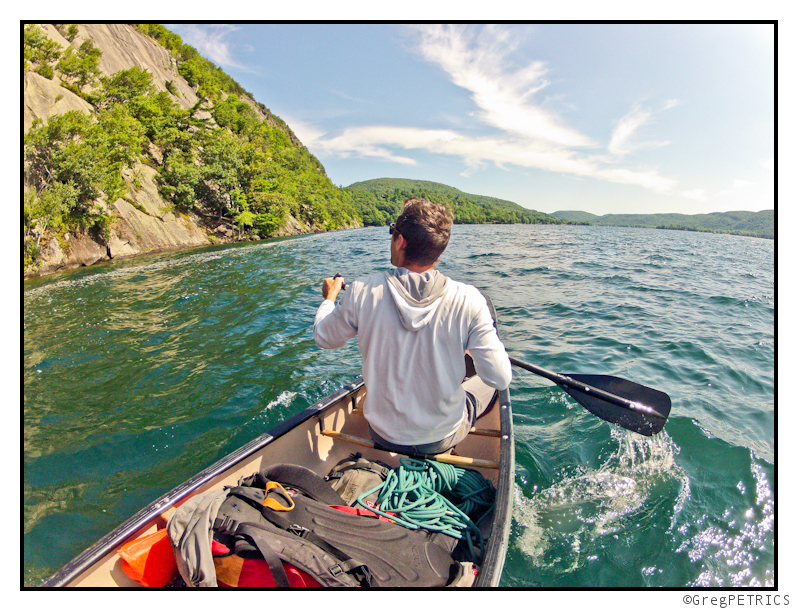 Aye! It sure looked a lot less scary on the Internet!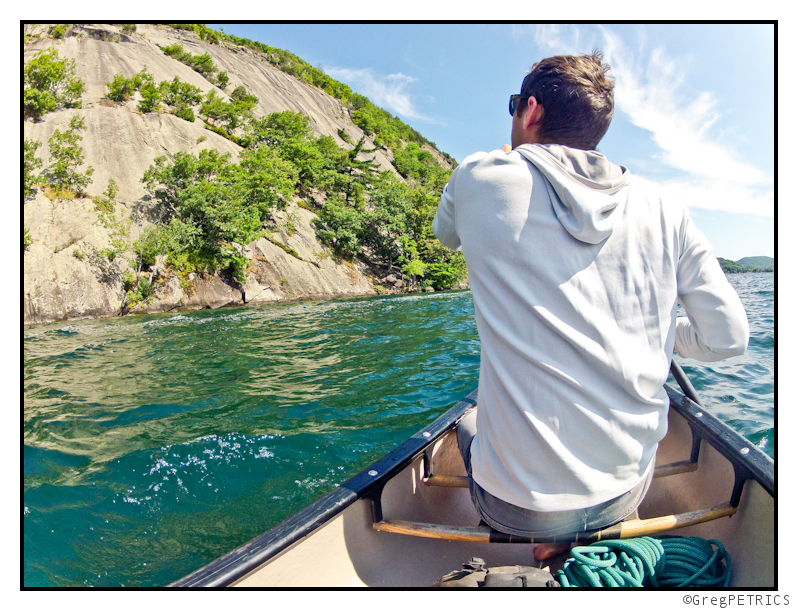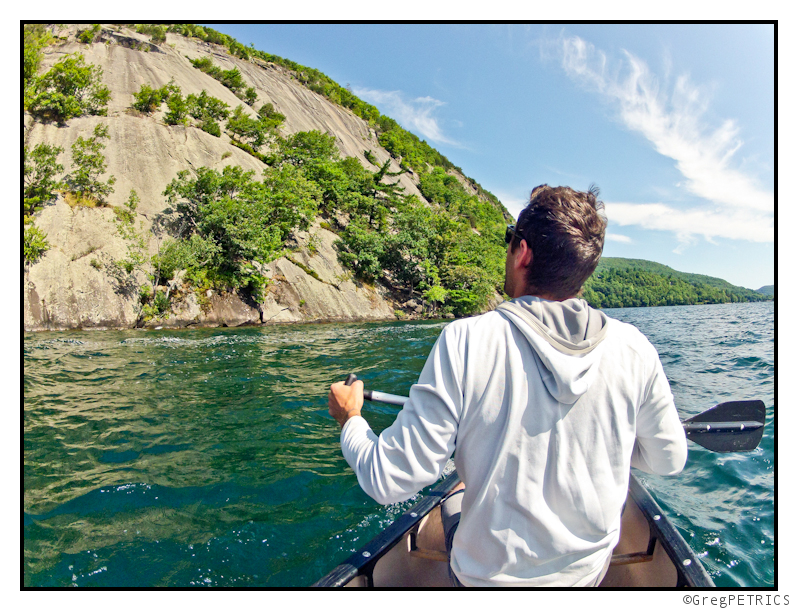 Christian agreed to paddle back to the launch and pick up Jer', while I got all the gear organized at the bottom of the climb. Before I could say "Row Jer'! It's Row-Climbing time!" (and ferry all the gear from the landing to the climb, flake out our two ropes, set up my rack, have a snack, look nervously at the climb, and get back to the landing), Christian and Jer' came rowing back.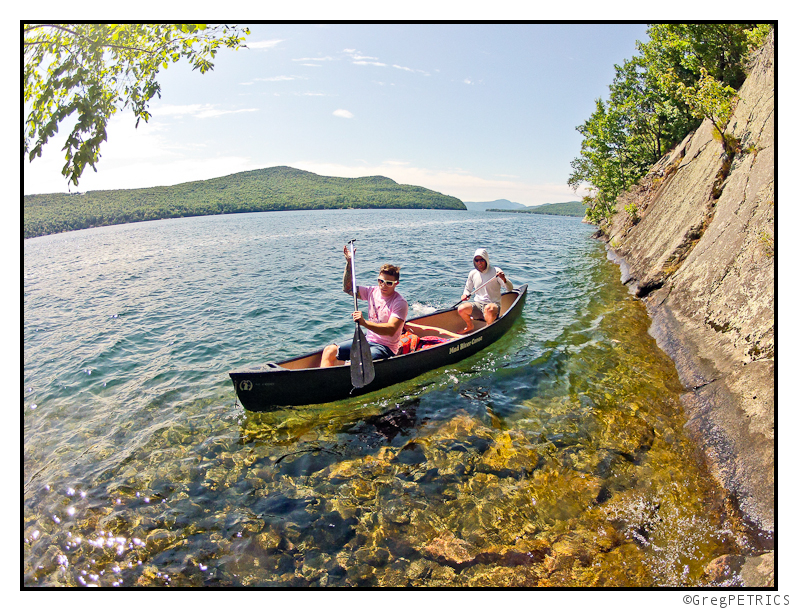 ---
Read about the author:
Greg
---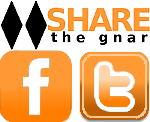 18 Comments
Please consider visiting our sponsors.
Leave a Reply