Spring: From High to Low
April 17, 2012
Spring had sprung. Right? From low to high, skiing was more or less done for the season, right? After all, a week of unbelievable heat had scorched the northeast, The Mountain was closed, the lifts had stopped turning, and the end-of-season party had already occurred.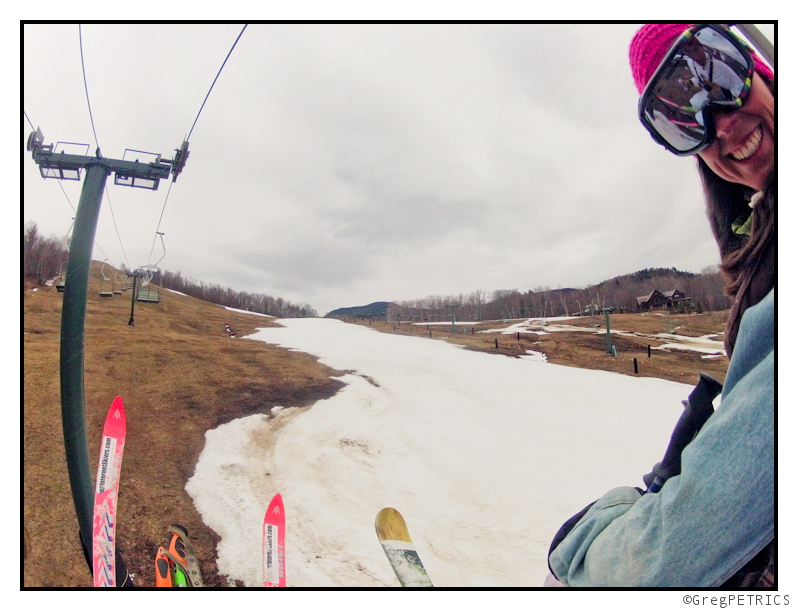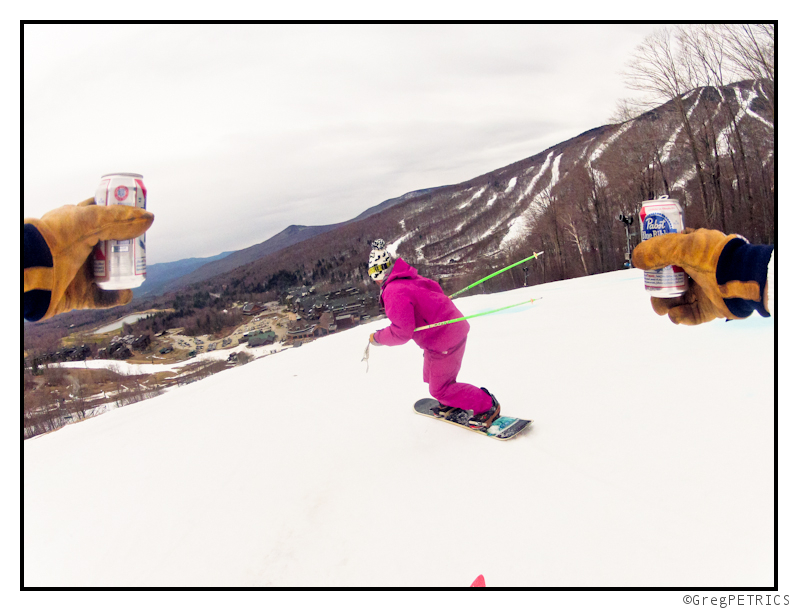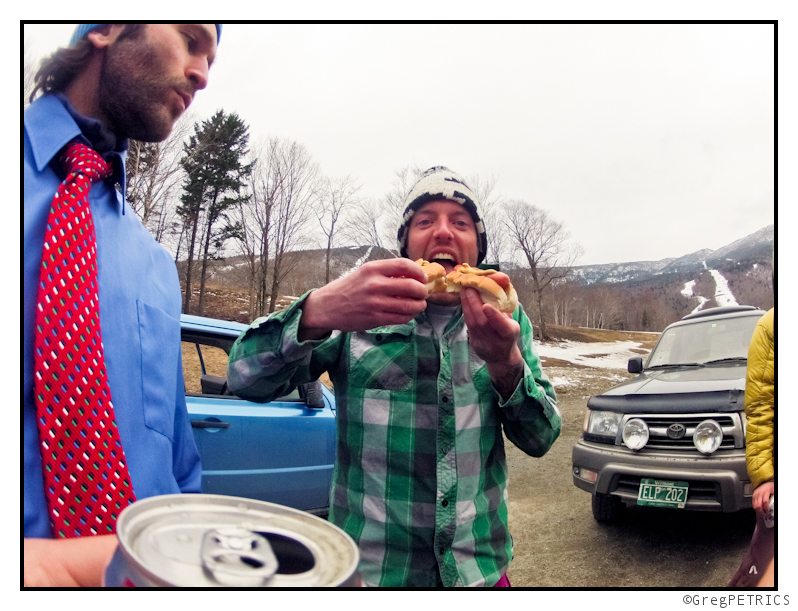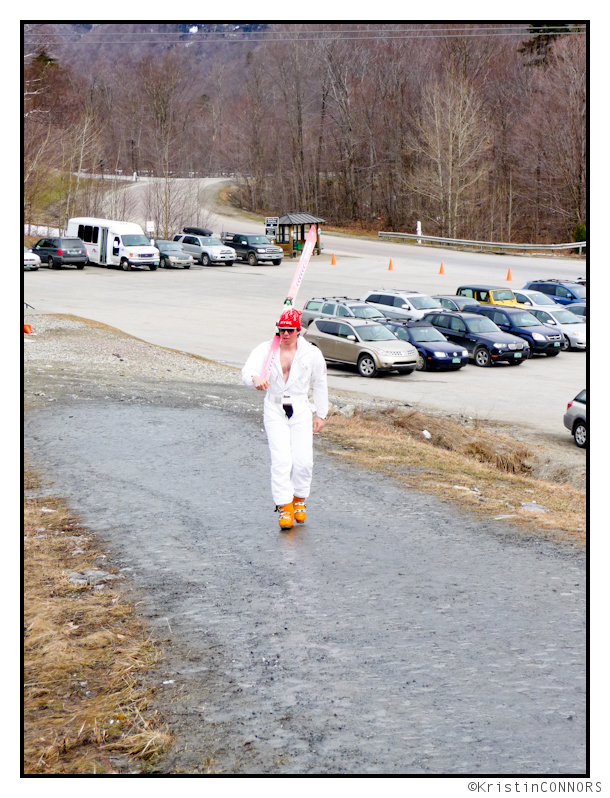 At best, we could have hoped for a pocket of fresh snow packed into a barely-filled-in-north-facing corner of a line. Or maybe a firm patch of old surface on a south-facing corner waiting to be decomposed by the sun into fresh peel-away corn. That was the best we could have hoped for, right? Right?
Wrong. Spring in the northeast has been anything but what you "can hope for." Instead it's actually been far more than you can hope for. Tee shirt weather one day, powder snow the next, ice the day after that, bare earth on Thursdays, and then finally the loop is completed when another snow storm comes through and makes it worth going up high again.
And so there we were, thinking that spring and all its virtues (corn snow, sun, swimming, sk8ing, etcetera) were upon us; we ascended higher and eventually came up and over the ridge. To our surprise however, an unexpected scene lay before us on this glorious "spring" day: Winter.
The stability was good, and Jake dropped in…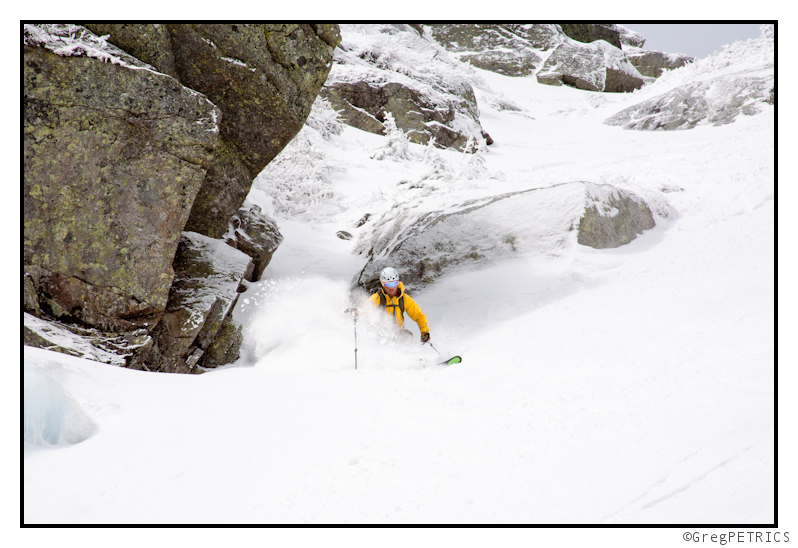 …and Christian followed.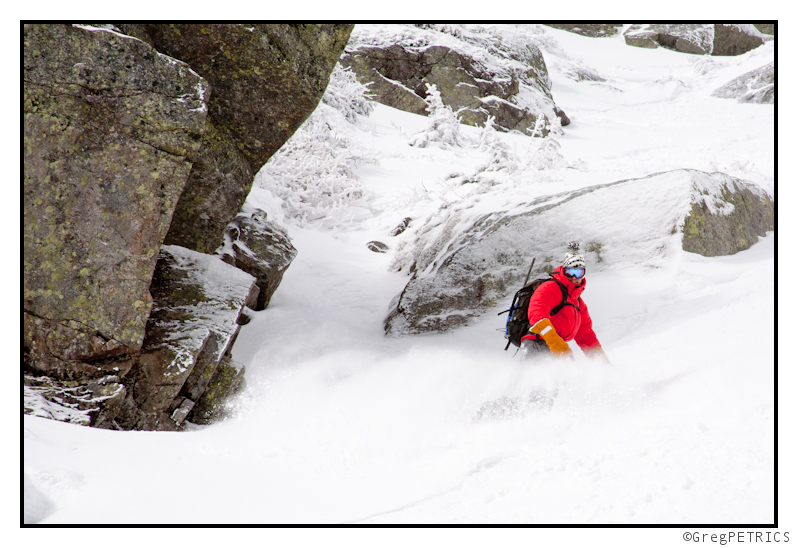 And then after the first stop, Christian took the lead.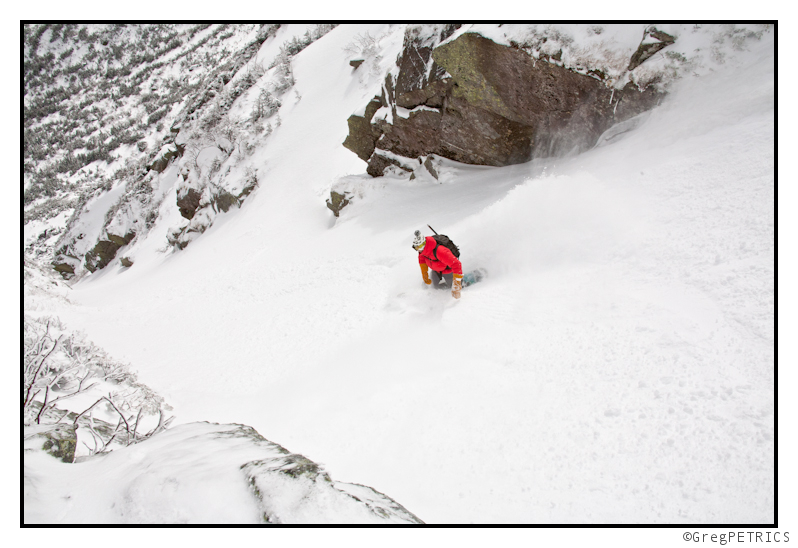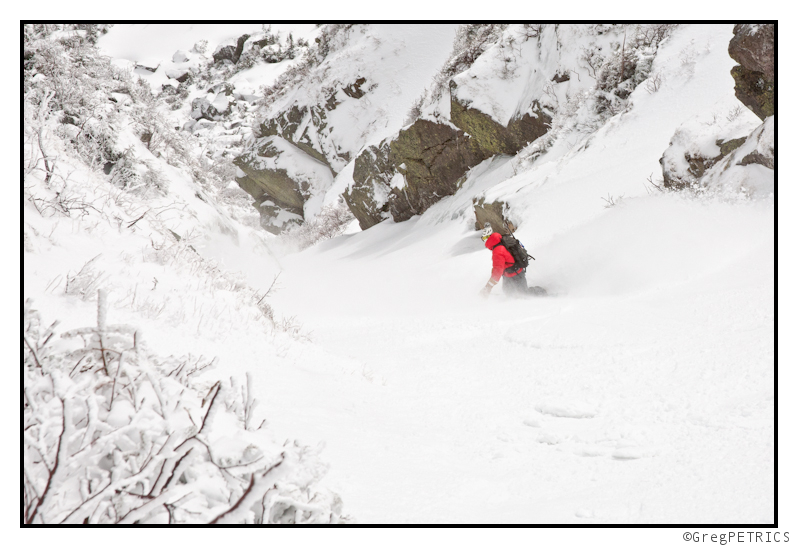 ---
Read about the author:
Greg
---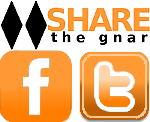 28 Comments
Please consider visiting our sponsors.
Leave a Reply