An Early Season Apology
November 14, 2012
Almost two weeks ago, Lionel started buzzing about a potential storm coming our way in the long term. "Too early for details, but I think you're gonna like it," he whispered across the echo-y pipes of gchat. A few days passed, I did some more mountain biking, got caught up at work, and tried my best not to think about skiing. Soon, Lionel was back. This time he promised 1-3 feet, if the lake effect bands set up just right. All of a sudden, things started sounding a bit more reasonable, but last Thursday saw us riding mountain bikes in 60 degree heat. Winter still seemed far off.
Then Friday hit. Or, more accurately, Thursday night, as I awoke in the early hours of the morning to loud claps of thunder crashing outside. It hailed for a little bit, then did some ambiguous precip-type thing, but by dawn the mercury had fallen 30 degrees from a few hours earlier and the ground down in the Salt Lake valley was already starting to turn white.
Our first foray of this storm was up to Solitude. The drive up Big Cottonwood canyon was treacherous, with several SUVs doing their best out-of-control-child-on-a-sled impersonations. We made it unscathed though, and after a few obligatory donuts in the parking lot, we settled into the serious business of skinning up hill. Some considerate snowcat driver had laid us a nice corduroy path up the lower mountain, so we didn't even have to break trail until higher up. We all felt like it was too good to be true, until we got to the top and made our first few turns through over 2 feet of fresh snow. Then we KNEW it was too good.
Solitude was in and out of the clouds all day, but the road was dry, and the sun peeking out a little bit by the late afternoon when we started back down the canyon. We had all had amazing days skiing, and knew that we'd be back for more on Sunday, but we figured that we had gotten the best of it.
---
Read about the author:
Ben
---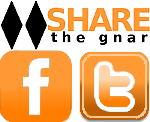 7 Comments
Please consider visiting our sponsors.
Leave a Reply