Things have really been heating up in the mountains recently. The sun is getting higher, and the snow is getting VERY soft.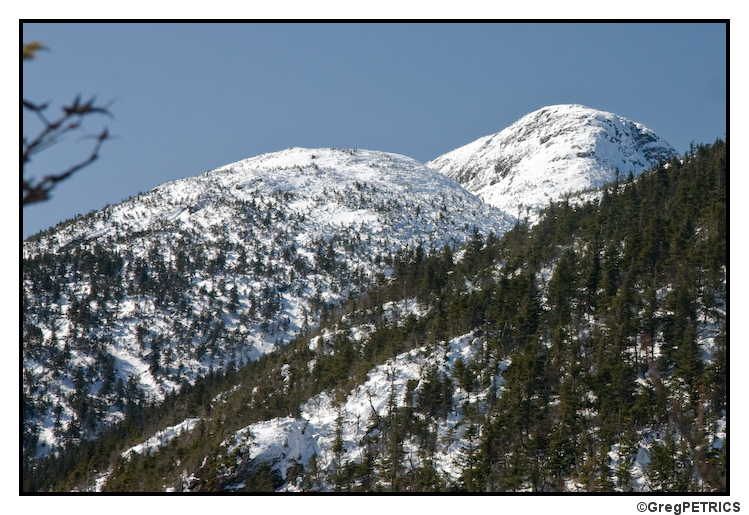 Today we decided to hit something we have had our eye on a line all year. We ran into Jack Morris of Northshore Magazine on our way, and it was great to see him having fun on the hill: Hope you had a great day Jack!
Anyway, we rooted around in the woods for about an hour and finally found the line. We'd been out this way before, but had previously overshot when we followed Christian's Mustache to "Last Call." This time we didn't make the same mistake–that is we didn't overshoot the line, although we DID follow his mustache.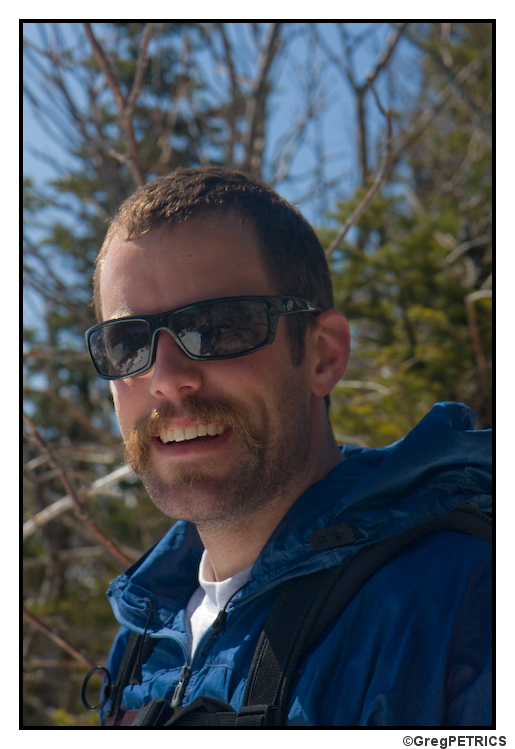 Since it's not quite as far out as Last Call we called this one After Midnight (get it? get it? get it?!).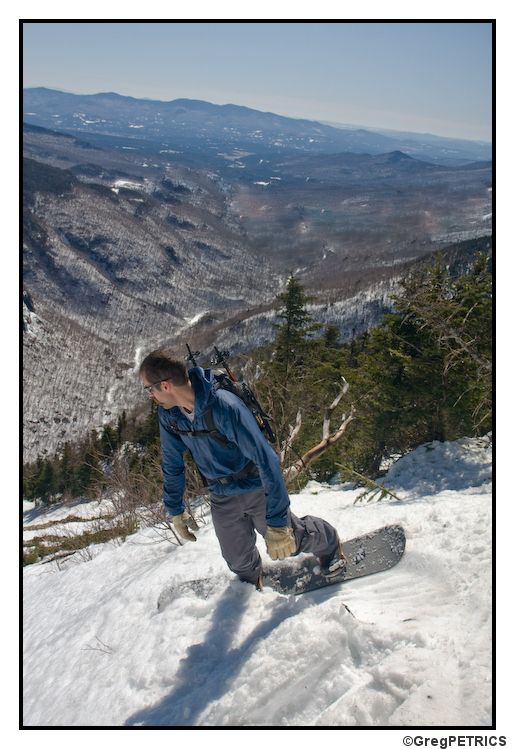 Good line, but it was really getting baked by the sun. It was filled with knee deep rotten corn at noon–and it just kept getting deeper as we got lower in elevation.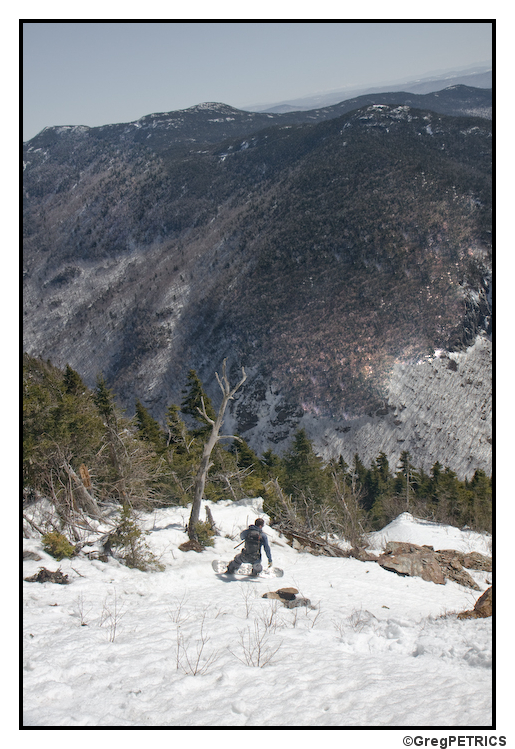 Hopefully there's plenty of corn snow to go around into this upcoming weekend–use the weather page to get the information you need to find the snow you want–and maybe we can even squeak out a bit more winter before it's all said and done. Enjoy the bit of sun though regardless!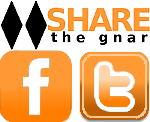 Tags:
backcountry
,
East Coast
,
East Coast Ski Touring
,
Mount Mansfield
,
Mount Mansfield Spring Skiing
,
Mount Mansfield Woods
,
Snow and Sun
,
Spring Skiing
,
Stowe Woods
,
Vermont
4 Comments
Please consider visiting our sponsors.
Leave a Reply